The community of Sekw'el'was is nestled in the middle of the Fraser Canyon, just south of Lillooet, BC. Sekw'el'was translates as "split rock" referring to the split in the mountains surrounding the community and the cold waters of Cayoosh Creek plunging into pools between two rocky cliffs before emptying into the mighty Fraser River.
The community is located in an area rich with resources including one of the richest interior salmon fishing places. The land bounty includes fish, game, food plants and medicines. This made the community a prime nation to trade with. Many nations travelled along ancient trails and waterways from north and south to visit and barter with us. We welcomed people into our territory and are known to be great hosts. These qualities are still very evident in our community today.
To learn more about our community please visit
cayoosecreek.ca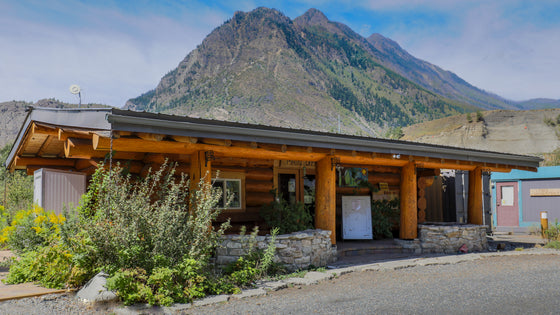 Splitrock Environmental's  work began in 2007, when we partnered with the Lillooet Naturalist Society to undertake restoration works on the banks of the Fraser River.  Since that time we have built a strong reputation and proven track record in the region.  We are passionate about the natural world and our connection to the land.

Some of our specialties are ecological stewardship, environmental monitoring, native plant propagation and ethnobotany.  Our environmental services include habitat, fish and wildlife inventory, mapping and monitoring.  Through our restoration work, we can create long-term adaptive management plans and implement those projects from start to finish.  We also operate a native plant nursery and can supply plants specific to your region.
Meet our Partners
Splitrock Environmental is contributing to the recovery of the critically endangered Stein-Nahatlatch Grizzly Bear population by protecting the habitat and safeguarding the surrounding ecosystem.
While the grizzly bear population seeks to benefit from this recovery, ongoing research initiatives by the team (including tracking, wildlife...
Read now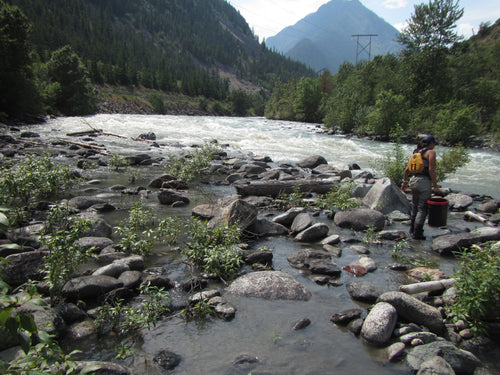 When there is a decrease in flow rate through the hydroelectric dams on the Seton River and Cayoose Creek, a ramping event is caused. When these ramping events take place, Splitrock Environmental fisheries technicians conduct a salvage response which requires them to search for stranded or isolated fish, monitor fish habitat sites that have historically become isolated and record any observations that are found.
Read now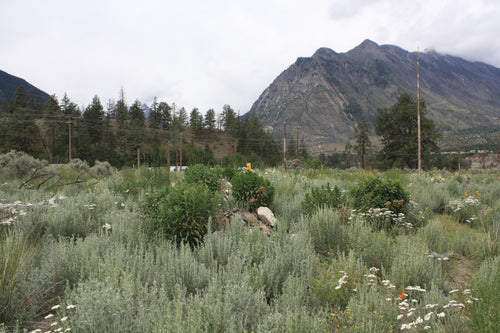 Splitrock Environmental's first project began at the confluence of the Fraser and Seton Rivers and was carried out in a partnership between the Sekw'el'was community and the Lillooet Naturalist Society. With a goal to turn a heavily used and degraded area of wetlands and upland ponderosa pine bunchgrass ecosystem into a richer, natural, diverse and functioning wildlife habitat area, the...
Read now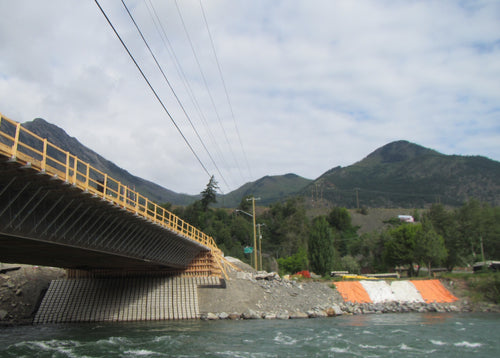 Before the Ministry of Environment and Infrastructure replaced the Acrow Bridge in Lillooet, B.C., Splitrock Environmental provided environmental auditing and cultural/heritage monitoring services to ensure the safety of the valuable habitat and archeological sites that were adjacent to the construction site. Post-construction, Splitrock Environmental will be conducting restoration work on the disturbed soils...
Read now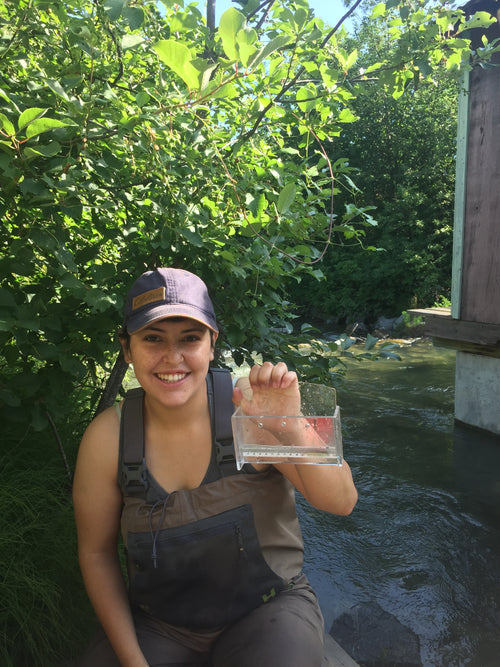 As compensation for the impacts of hydroelectric development on pink spawning habitats in the Seton River, two spawning channels were constructed. The Lower Spawning Channel is located below the Cayoose Creek confluence. This channel has fyke net traps during pink fry out migration periods and inclined plane traps for Chinook and Coho fry out migration periods. The Upper Spawning Channel is located near the Seton...
Read now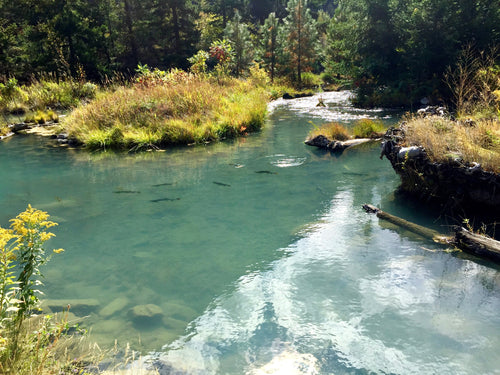 In order to visually tally the number of adult spawners in the channels, Splitrock Environmental technicians conduct weekly spawner walks. This is done to collect insights on the quality of the spawning habitat as a whole, as technicians are able to compare spawner counts (eggs) with fry (recently hatched fish) migration numbers to estimate survival rates between the two.
Read now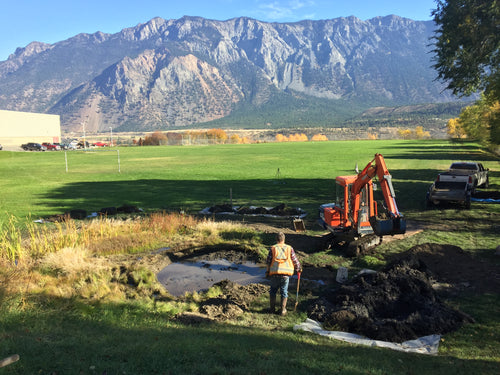 Wetlands are critically important habitats for many species of plants and animals. Not only do frogs, toads and salamanders reproduce in wetlands, but birds and mammals are drawn to wetlands for water, food, cooler microclimates and cover. Despite their importance, many of these relatively rare and historic ecosystems have been altered, drained or filled in to be developed for agriculture, industry, commercial and residential...
Read now
Between 2014 and 2020, Splitrock Environmental worked on a riparian (zone adjacent to wetlands) enhancement project on the Carpenter Reservoir Drawdown Zone to restore some of the natural habitat that once thrived on the Bridge River Valley. This BRGWORKS-1 project took place just east of Gold Bridge, B.C., and is one of 16 Bridge-Seton Water Use Plan projects being implemented in the watersheds.
Read now
Splitrock is built on a foundation bringing together traditional management, conservation and restoration. We have and continue to engage in projects that further habitat protection and restoration while honouring the past and providing for the future. We work on projects that provide us and St'at'imc (u'cwalmicw) with knowledge and experience of and on the land (Timwc). We foster relationships with partners and stakeholders including neighbouring communities and non-profit organizations, to implement conservation, restoration, wildlife and habitat management projects across the land and water.