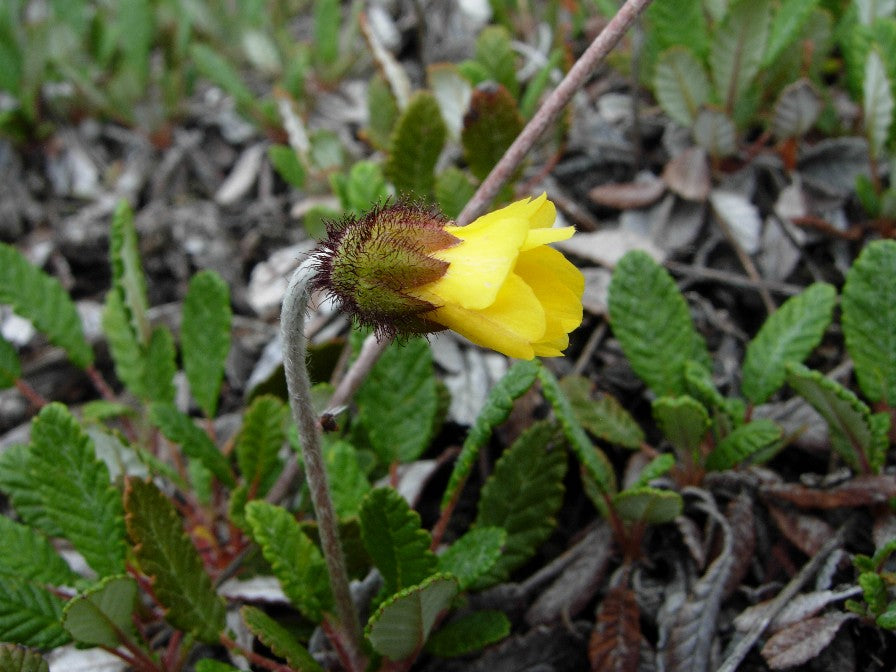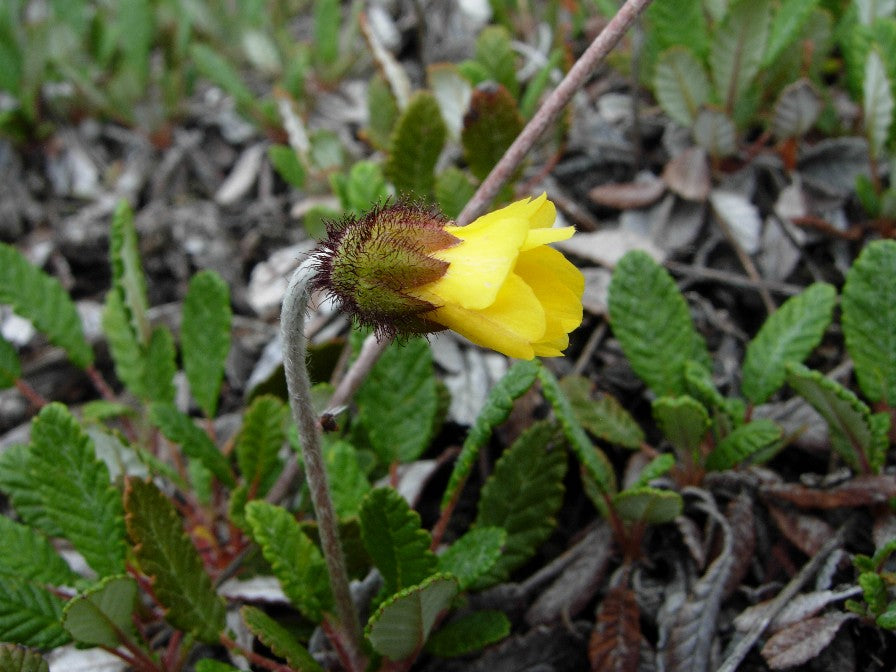 Splitrock Environmental
Yellow Mountain-Avens
Yellow Mountain-Avens is an evergreen perennial that is sometimes considered to be a small shrub. It forms woody roots and the plant often grows into thick, low mats. The flowers it produces are pale yellow and the seeds are highly distinct, producing feathery plumes that twist together.
Latin Name
Dryas drummondii
Type
Forb
Height and Spread
10 – 15 cm tall.
30 – 60 cm spread.
Bloom Colour
Pale yellow.
Bloom Months
April, May, June.
Foliage Colour
Dark, silvery-green.
Seed Months
June, July.
Light and Water
Generally in open conditions, somewhat shade tolerant though.
Often grows in areas with snow melt – likes moist conditions.
Ethnobotany Information
In the Northwest Territories First Nations peoples would watch the twisting of the Mountain-Aven seed as the time to move inland to hunt caribou. The Secwepemc people also used this plant as a heart medicine.
Wildlife Uses
The feather-like seeds are useful for birds and small mammals for habitat building.
Garden Uses
Yellow Mountain-Avens are particularly beautiful to preserve the twisted, dried seed heads. The flowers themselves also add an alpine-like aspect to native plant gardens.
Facts
This species is often available commercially, prized for its flowers and seed heads.
Propagation Techniques
Yellow Mountain-Avens is most commonly propagated by layering and cuttings.