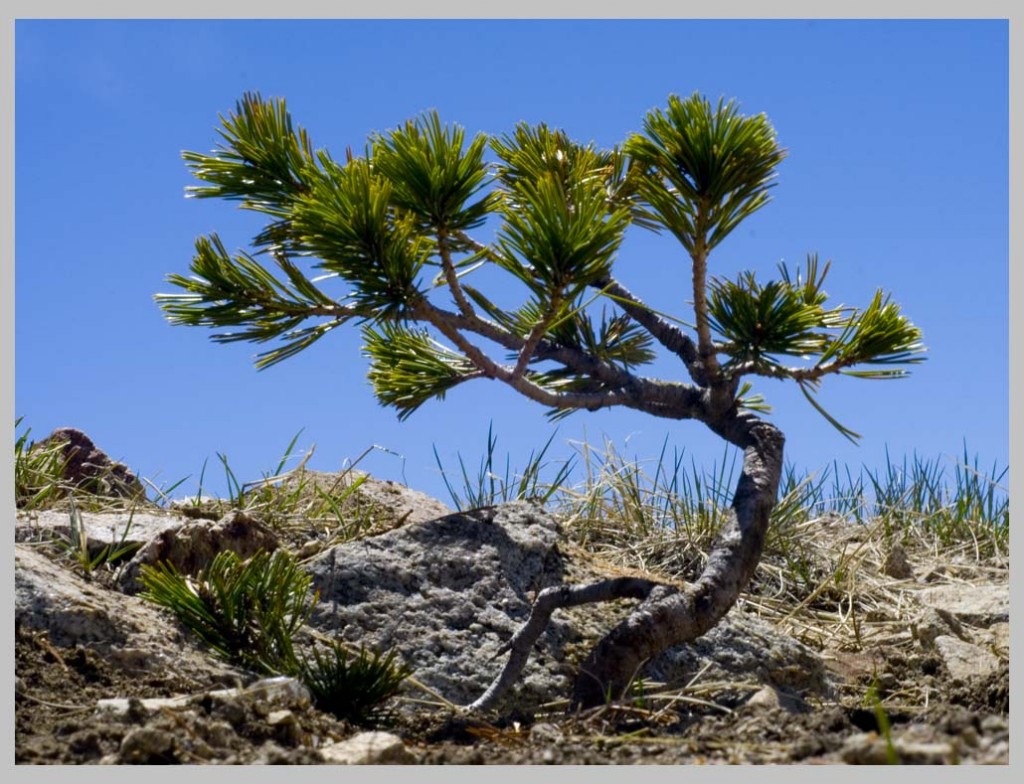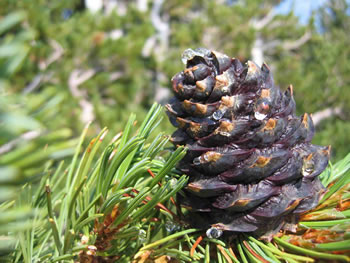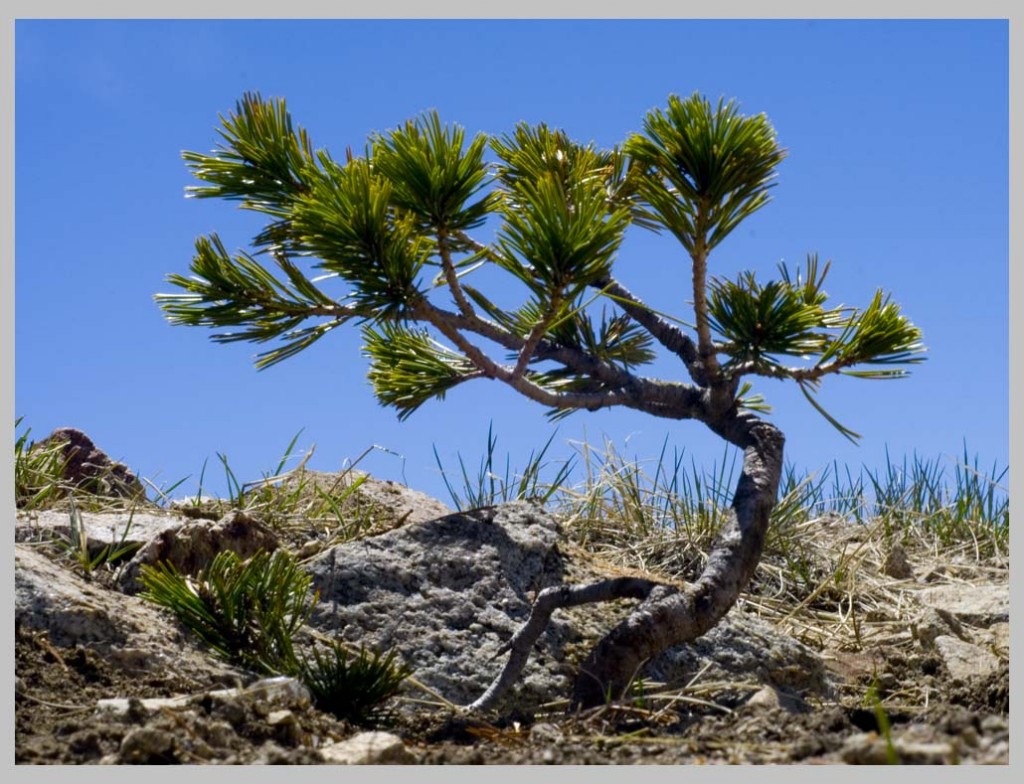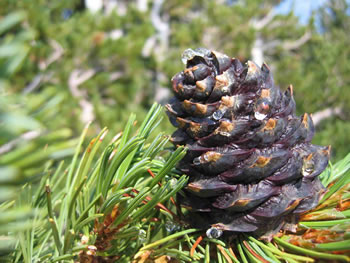 Splitrock Environmental
Whitebark Pine (zaxalmíxważ')
Whitebark pine generally grows only above 1500 m in elevation up to the treeline. It seldom grows more than 15 m tall and is often twisted with a broad crown due to snow breakage. Whitebark Pine has evergreen needles that grow in clusters of 5. Whitebark pine populations are rapidly declining due to a type of fungus called Blister Rust as well as bark beetles.
Latin Name
Pinus albicaulis
Type
Tree
Height and Spread
9-15 m tall.
5 m in spread.
Bloom Colour
Bloom Months
Foliage Colour
Dark Green
Seed Months
August to October is when cones typically mature, depending on conditions.
Light and Water
Shade intolerant, often on open southern facing aspects.
Typically on dry, exposed, windswept ridges. Drought resistant.
Ethnobotany Information
Whitebark pine is most highly valued for the wildlife habitat and ecosystem services it provides, but it was also traditionally used in a variety of ways. This included harvesting the nuts to mix with Saskatoon or pound into a fine flour among the St'at'imc, Secwepemc, and other interior peoples, as well as using the fibrous roots to sow and weave containers and canoes.
Wildlife Uses
Whitebark pine is most heavily depended on by Clark's nutcrackers, who feed on and collect the nuts in the cones. When there is an abundance of food the nutcrackers will bury caches of the seeds for winter, leading to dispersal of seeds over a wide area. Grizzley bears and Red squirrels also depend on Whitemark pine cones for a food source.
Garden Uses
Due to its growth at very high elevation Whitebark pine is not typically suitable for garden or landscaping settings.
Facts
Whitebark pine is not only important for wildlife species, but also important for stabilizing soil and snow in high elevation locations.
Propagation Techniques
Whitebark pine propagation is notoriously difficult with low germination rates.