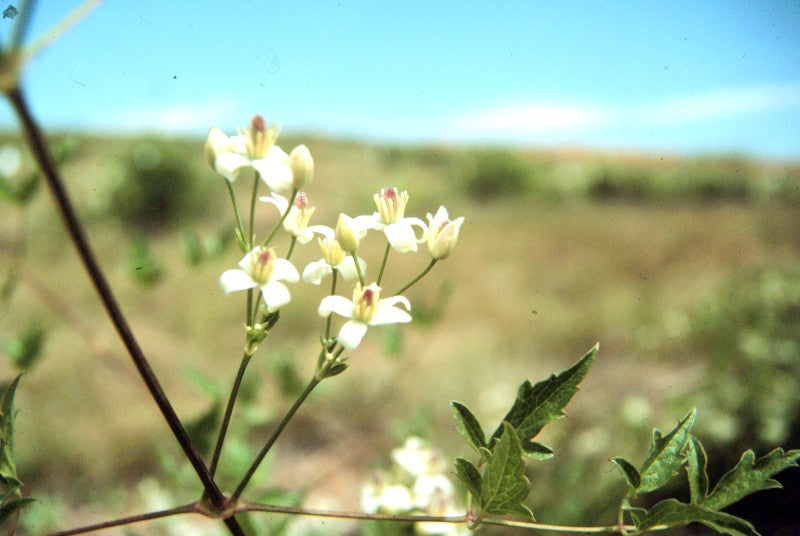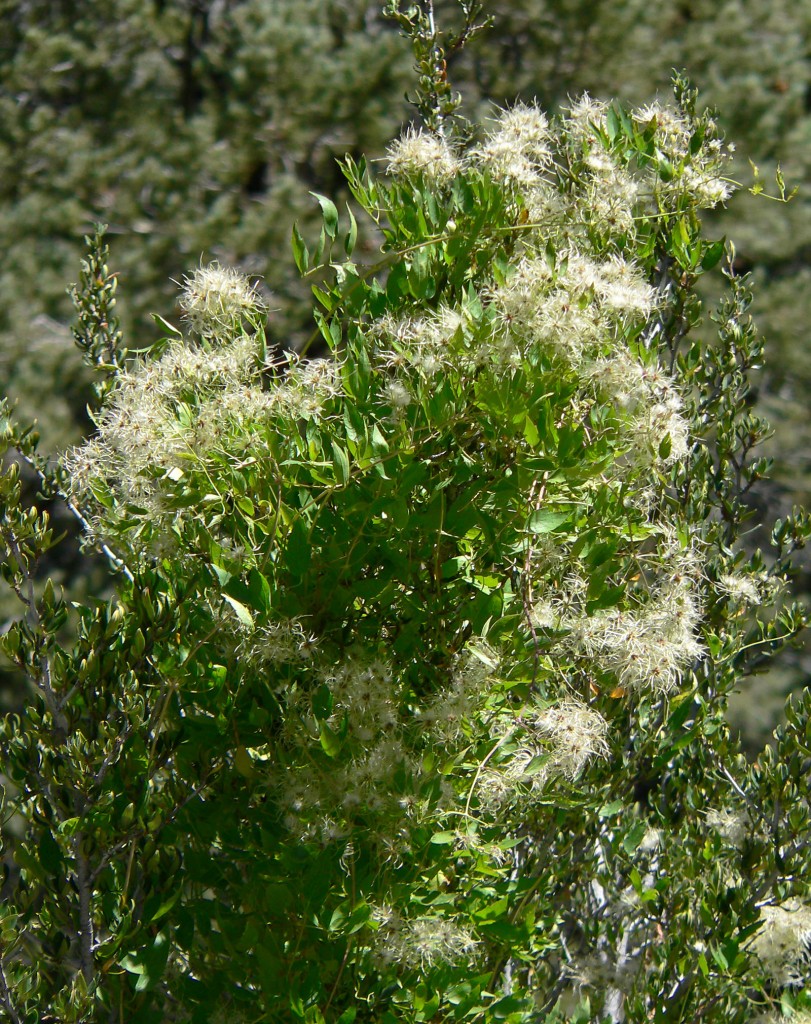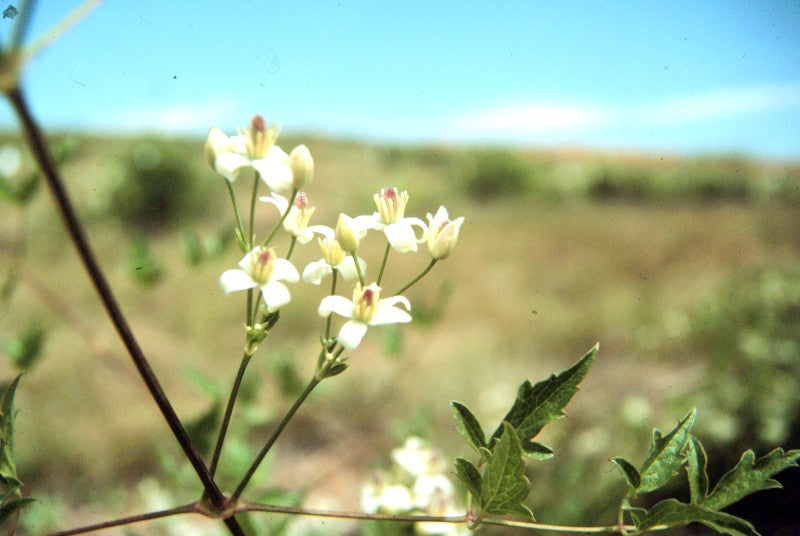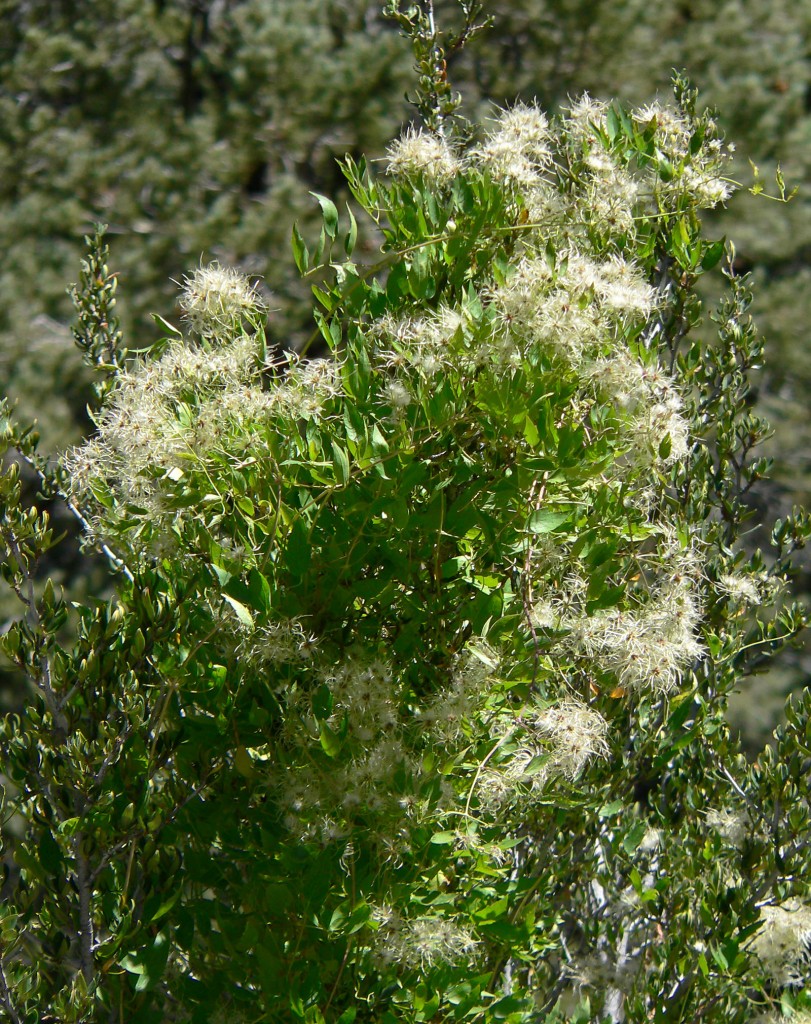 Splitrock Environmental
White Clematis (k'ets'usnínina)
White Clematis is a trailing vine that can grow very long (up to 20 m). It has abundant white flowers which produce seeds with long feathery tails that are blown in the wind.
Latin Name
Clematis ligusticifolia
Type
Shrub
Height and Spread
Up to 20 m
As this is a trailing vine – same spread potential as height.
Bloom Colour
White flowers
Bloom Months
Mid-summer
Foliage Colour
Dark green
Seed Months
White Clematis seeds in the fall, with seeds remaining on the plant through winter.
Light and Water
Prefers open areas with lots of light.
Grows well in areas that receive water moderately often.
Ethnobotany Information
White Clematis was sometimes used by early European settlers as a black pepper substitute on food, but it is regarded as toxic and in large quantities can cause internal bleeding. Indigenous peoples used the plant to make poultices for pain relief from bruises, sprains, and broken bones. The Nlaka'pmx people would also use the fluffy seeds for infant diapers.
Wildlife Uses
White Clematis provides habitat for small species of birds and other wildlife due to its thick foliage that will cover a large area.
Garden Uses
White Clematis will climb trees or trail along the ground. It can cover a large area, so should be planted appropriately when in a garden setting. The large number of white flowers can be quite beautiful in mid summer as well.
Facts
Other common names for White Clematis are 'Virgin's Bower' and 'Travellers Joy', which come from the plant forming barriers along fences and hedges that provide shelter for both maidens and travellers.
Propagation Techniques
White Clematis can be propagated by seed.