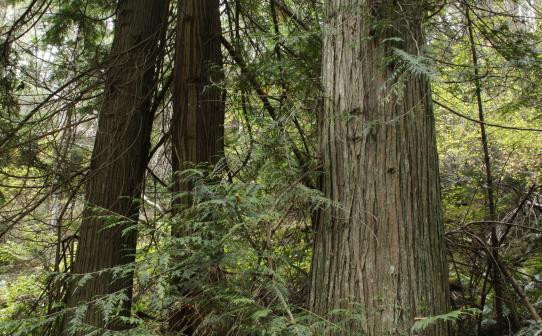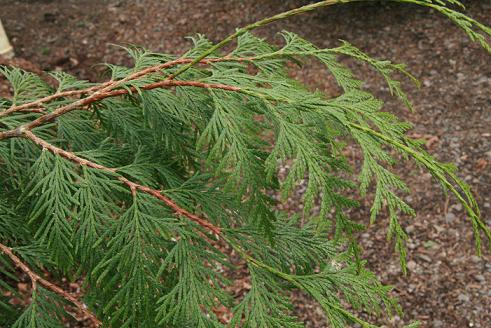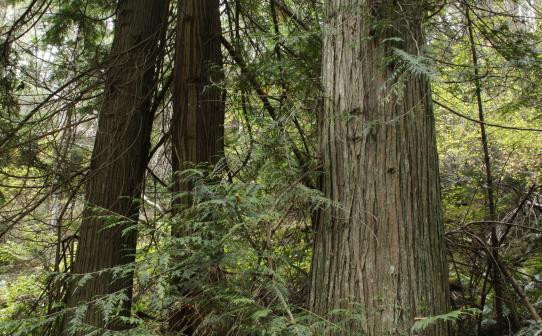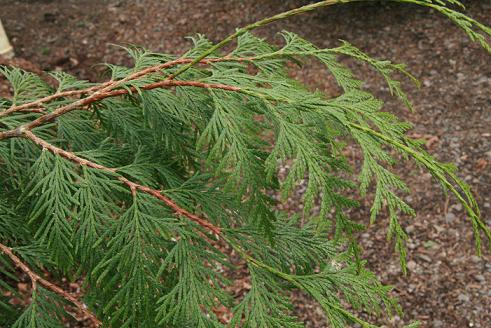 Splitrock Environmental
Western Red Cedar (tsátawaz')
Large symmetrical conifer with a clear tapered trunk; buttressed at base. The bark is thin and stringy, reddish-brown, and shiny when young. The leaves are scaly and lie in pairs pressed to the twig; the seed cone is small and egg-shaped and can be found clustered at the branch ends. This is a moisture loving plant and is found along riverbanks in the dry interior.
Latin Name
Thuja plicata
Type
Tree
Height and Spread
up to 40 m (130 ft.)
6 – 8 m (20 – 25 ft.)
Bloom Colour
Bloom Months
Foliage Colour
Dark green
Seed Months
September – October
Light and Water
Partial shade
Plant in a naturally moist area. Water during dry weather.
Ethnobotany Information
The wood was used to make dip-net hoops and handles, drying frames and other implements. The bark was peeled off the tree and used for weaving baskets and other items.
Wildlife Uses
Western red cedar provides habitat for many riparian birds and small mammals. It also protects sensitive fish bearing streams by holding the banks together and slowing erosion.
Garden Uses
Western redcedar can be used as a feature tree due to its beauty and fragrance. Young cedar trees can be planted and maintained as a hedge.
Facts
Western red cedar is British Columbia's provincial tree. Leaf oil extracts are used to make perfumes, insecticides, medicinal preparations, shoe polish, and deodorants. Because it is decay resistant, it makes excellent power poles, fence posts, and siding.