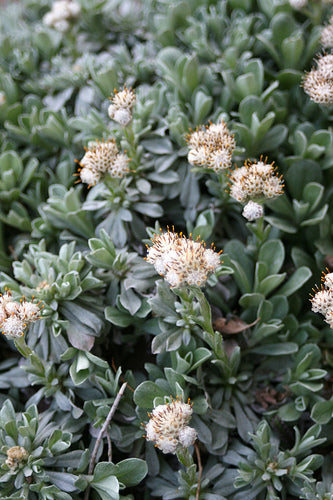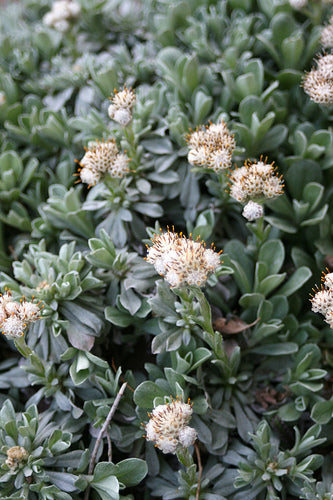 Splitrock Environmental
Umber Pussytoes
Umber Pussytoes is a small mat-forming perennial that produces wooly white flowers and leafy runners. It has mostly basal leaves that are a silver-green colour.
Latin Name
Antennaria umbrinella
Type
Forb
Height and Spread
5 – 20 cm tall.
Up to 15 cm spread.
Bloom Colour
White
Bloom Months
Mid-summer
Foliage Colour
Silver-green
Seed Months
Late summer
Light and Water
Common in open forests and grasslands – enjoys light.
Likes dry to moderately dry soil.
Ethnobotany Information
Umber Pussytoes do not have extensive ethnobotanical information available. There are some reports of the leaves of various types of pussytoes being added with other herbs to smoke.
Wildlife Uses
Umber Pussytoes flowering heads provide soft material that can be used by some small mammals for nesting material.
Garden Uses
Umber Pussytoes is a small yet distinct plant. It is best used along rock walls where its low lying mats and small white flowers remain in view.
Facts
Umber Pussytoes can be distinguished from other types of pussytoes by looking at the bracts around the flowers. In Umber Pussytoes these are brownish coloured.
Propagation Techniques
Umber Pussytoes can be spread by planting the leafy runners or through collecting the fruit from the plant in late summer.