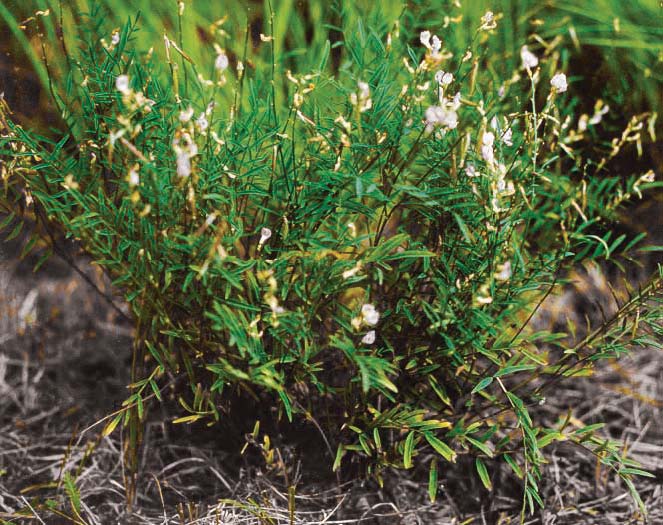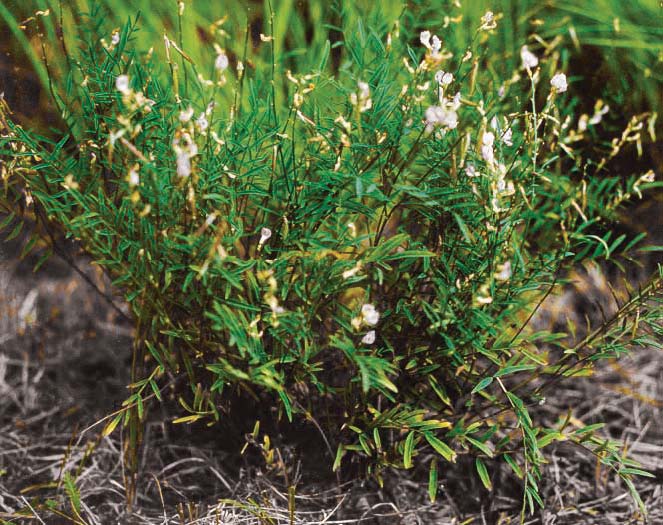 Splitrock Environmental
Timber Milk-Vetch
Timber Milk-Vetch is a small bush-like perennial that grows up to 40 cm tall. It has many thin needle-like to oval shaped leaflets. It grows pea-like flowers that are white to lilac in colouring. Timber Milk-Vetch is generally considered poisonous, though the Okanagan people occasionally ate the seeds.
Latin Name
Astragalus miser
Type
Forb
Height and Spread
10 to 40 cm tall.
Up to 30 cm spread.
Bloom Colour
White to lilac.
Bloom Months
Late spring/ early summer
Foliage Colour
Dark green.
Seed Months
July/August
Light and Water
Common in dry open forests, clearings, and grasslands.
Generally grows in dry conditions.
Ethnobotany Information
The Okanagan people used Timber Milk-Vetch as a reference, as its bloom time was when pine cambium was ready to eat. They also used the dense foliage of Timber Milk-Vetch to wipe off the inner side of the pine cambium.
Wildlife Uses
Timber Milk-Vetch is considered poisonous and particularly dangerous to lactating cows. Its danger to wildlife more generally is less well known, but it is considered to be widely browsed.
Garden Uses
Timber Milk-Vetch grows quite thickly and produces pretty pea-like flowers and numerous small seed pods that are generally considered ornamental. As noted above though one should ensure it is not planted near cattle or other grazing animals.
Facts
Timber Milk-Vetch is a common name that is used to refer to a variety of local plants, some of which may not be poisonous.
Propagation Techniques
Timber Milk-Vetch can be easily propagated from its numerous seeds.