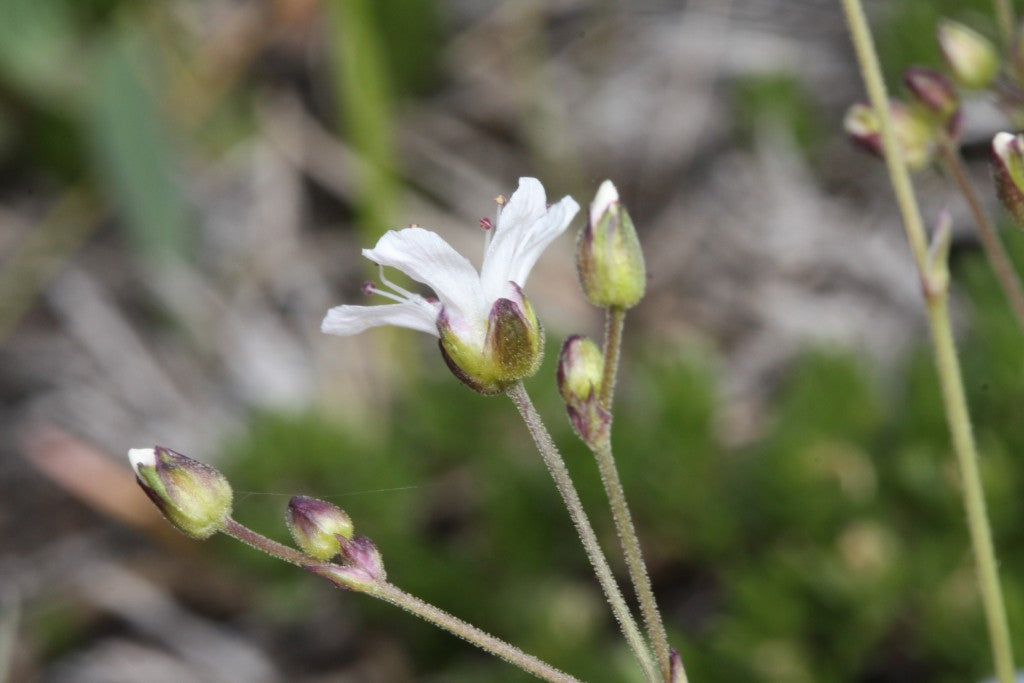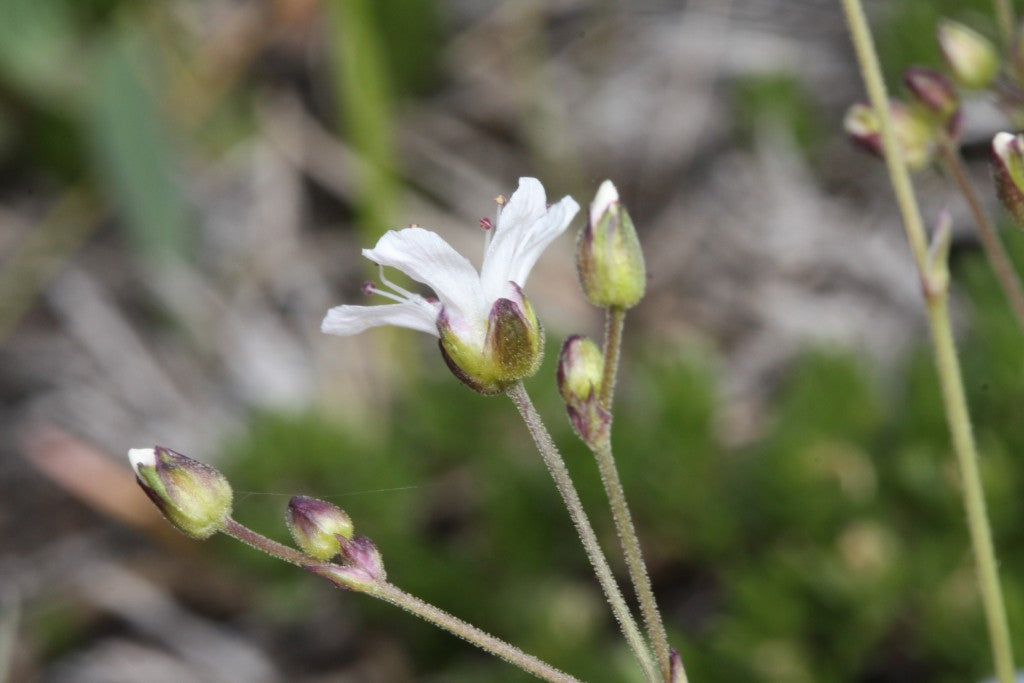 Splitrock Environmental
Thread-Leaved Sandwort
Thread-Leaved Sandwort is a small perennial that grows in loose mats. It has slender stems, hair-like leaves, and small white flowers.
Latin Name
Arenaria capillaris
Type
Forb
Height and Spread
Up to 30 cm tall.
Up to 20 cm spread.
Bloom Colour
White.
Bloom Months
June, July.
Foliage Colour
Dark green.
Seed Months
Late summer.
Light and Water
Grows in both open and shaded areas, though is often shaded due to its small size.
Will grow in dry to moderately moist conditions from low to sub-alpine elevations.
Ethnobotany Information
While ethnobotanical information on Thread-Leaved Sandwort is limited, the term 'wort' is often given to plants with medicinal value.
Wildlife Uses
Thread-Leaved Sandwort is not a vital wildlife species, though its matting quality and abundance of flowers provide food and habitat for some species of wildlife.
Garden Uses
This plant is quite beautiful with its sharply contrasted dark green foliage and white flowers. It can be grown in dry conditions, providing a unique look from many other dryland species.
Facts
The common name 'Thread-Leaved' refers to the very slender, hair-like leaves that this plant produces.
Propagation Techniques
Thread-Leaved Sandwort can be propagated by seed.