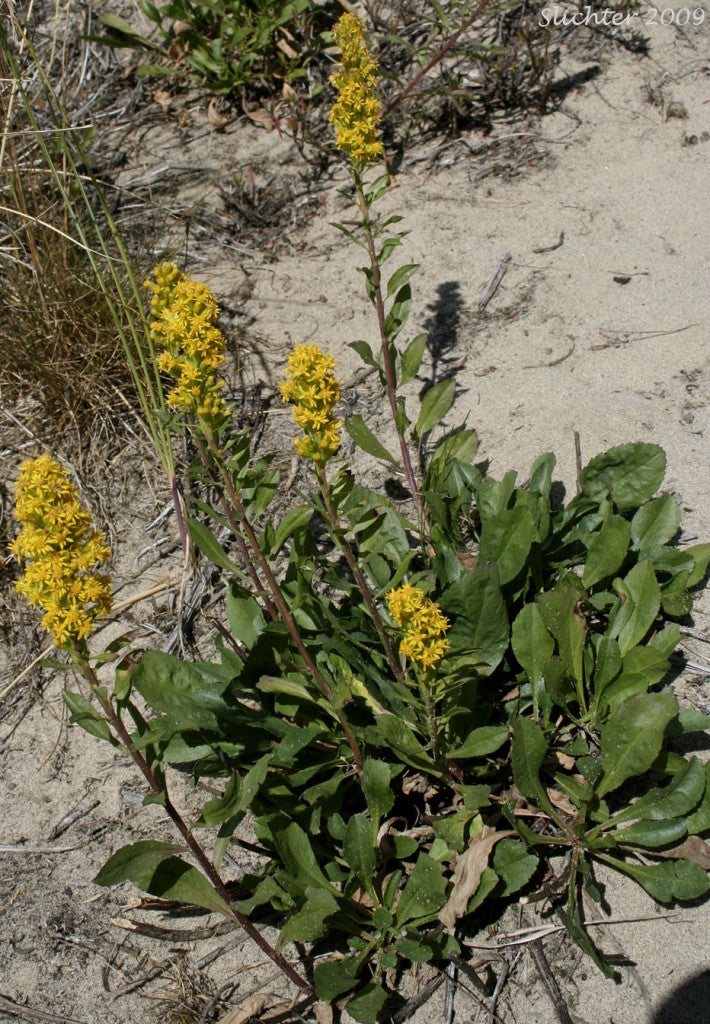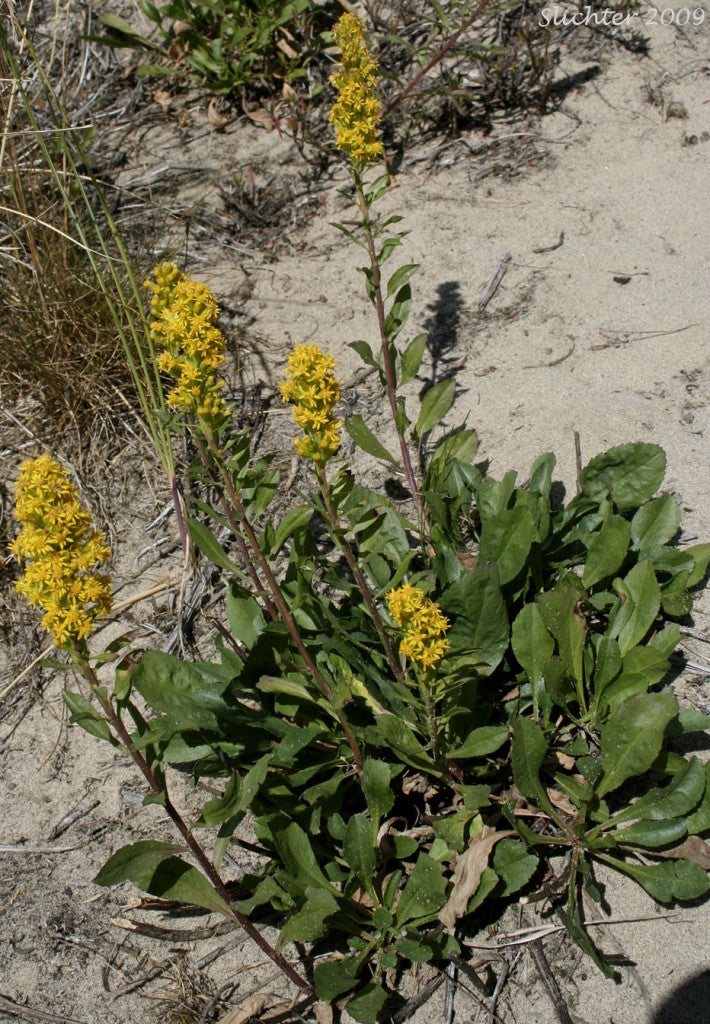 Splitrock Environmental
Spikelike Goldenrod
Spikelike Goldenrod is a small aromatic perennial that produces brilliant yellow clusters of small flowers. It has lance to spoon shaped leaves that are mostly basal.
Latin Name
Solidago spathulata
Type
Forb
Height and Spread
10 – 80 cm tall.
Up to 10 cm spread.
Bloom Colour
Bright yellow.
Bloom Months
July, August, September.
Foliage Colour
Light green.
Seed Months
After blooming – Fall.
Light and Water
Fairly adaptable, growing from low to alpine elevations in shaded and open areas.
Prefers to grow in a medium amount of moisture, neither very wet or very dry soil.
Ethnobotany Information
The St'at'imc people boiled the plant and placed it on infected wounds, which were further wrapped in cloth over steam.
Wildlife Uses
Spikelike Goldenrod produces an abundance of pollen, which attracts bees and other pollinators.
Garden Uses
Spikelike Goldenrod is a good addition to a garden setting because it has bright showy blooming that occurs in mid to late summer, after many other species.
Facts
Spikelike Goldenrod will grow from low elevations to the alpine, making it a highly adaptable plant species.
Propagation Techniques
Spikelike Goldenrod can be propagated by seed.