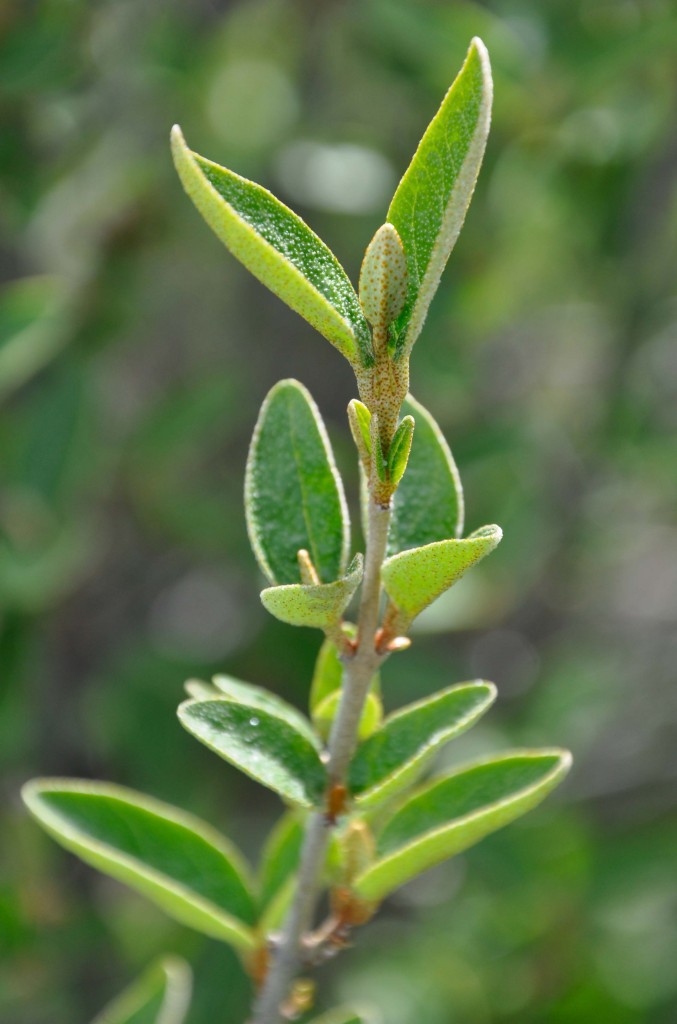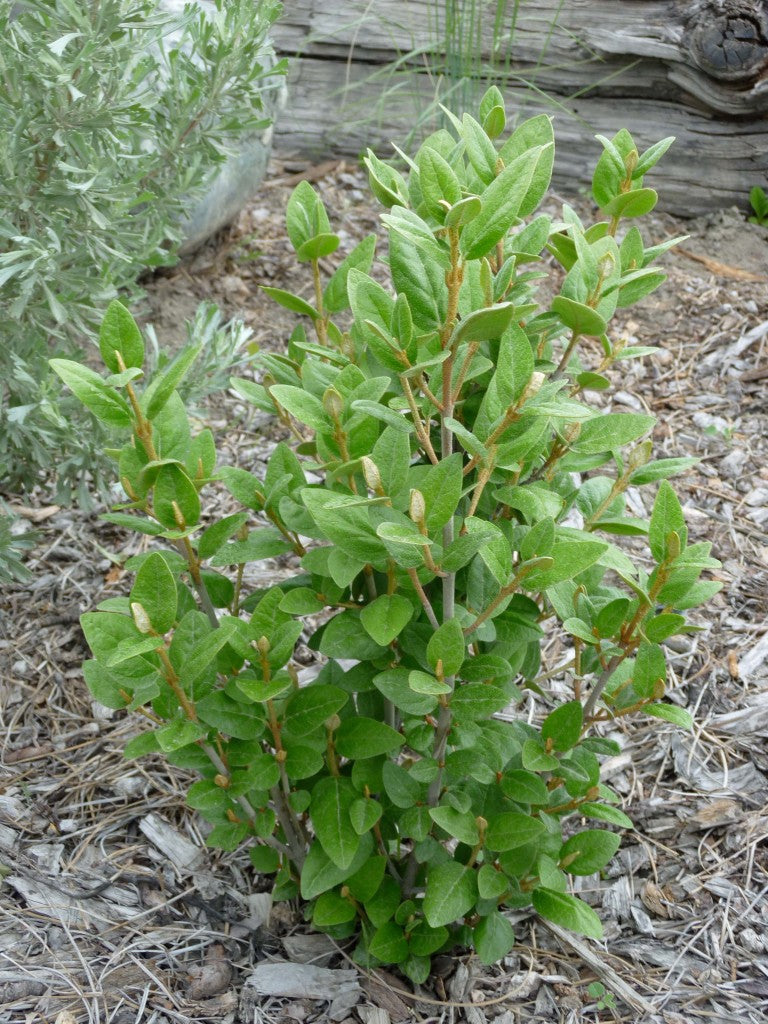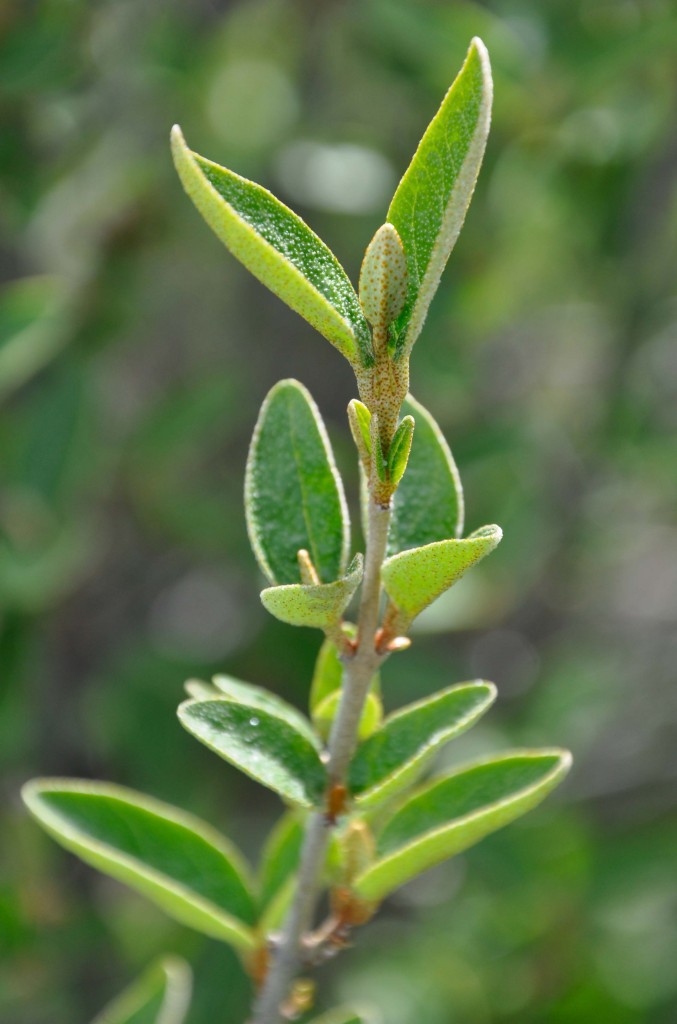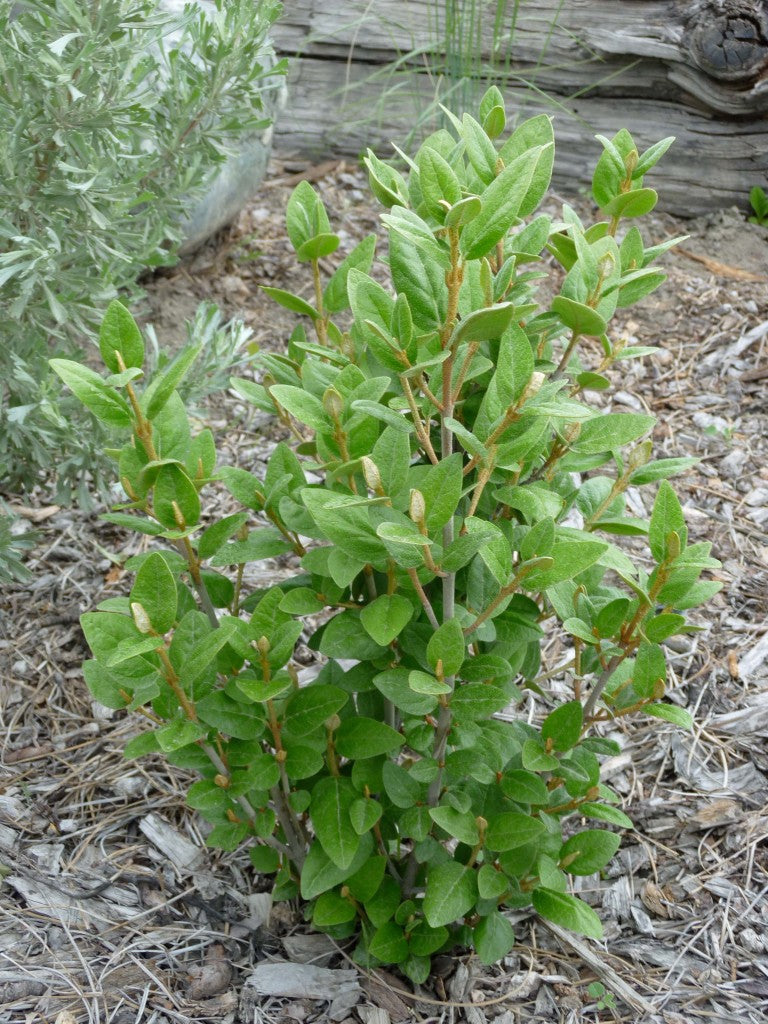 Splitrock Environmental
Soopolallie
Spreading shrub up to two meters tall with bright red berries in the late summer. Leaves are dull green with numerous rusty spots. Berries are edible, but very bitter. Juice from the berries can be sweetened and made into a refreshing and healthful summer drink.
Latin Name
Shepherdia canadensis
Type
Shrub
Height and Spread
1 – 2 m (3 – 7 ft)
2 m (7 feet)
Bloom Colour
Yellow-white
Bloom Months
March – April
Foliage Colour
Dark green on top and silvery green with rusty spots below.
Seed Months
June – July
Light and Water
Partial shade, although it will tolerate full sun.
Water until established, then only during long periods of drought.
Ethnobotany Information
Xusum is a very important food and medicine plant for the St'at'imc people. Berries are eaten fresh, and the juice is used as a medicine for a large range of ailments from heart attacks to diabetes. The sweetened juice can be whipped into foam called "Indian ice cream."
Wildlife Uses
The berries are an important food for bears.
Garden Uses
It is best planted under conifer trees or tall shrubs where the plant will be shaded from the hot afternoon sun.
Facts
This shrub is a nitrogen fixer – its roots have bacterial nodules that capture nitrogen from the air and transfer it into the soil, where it can be utilized by other plants and microorganisms.