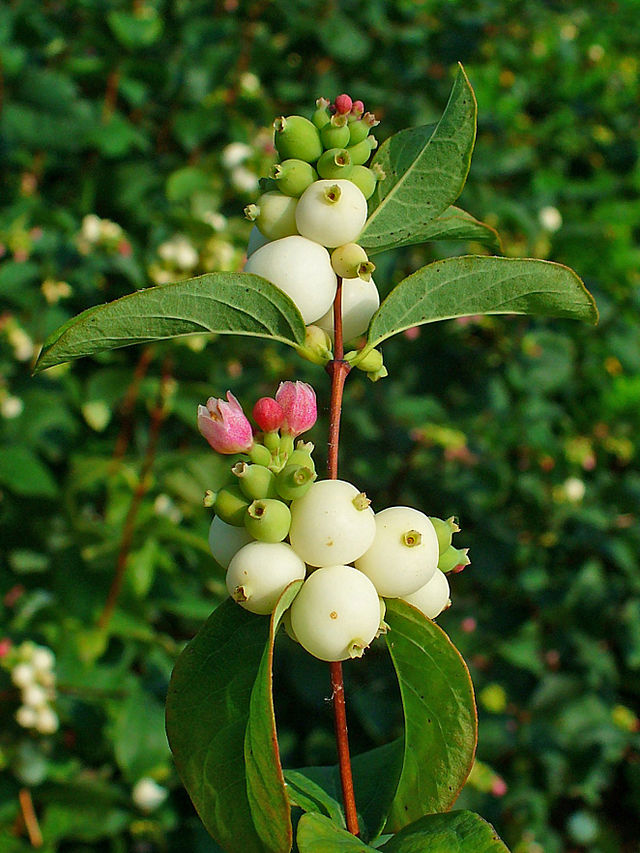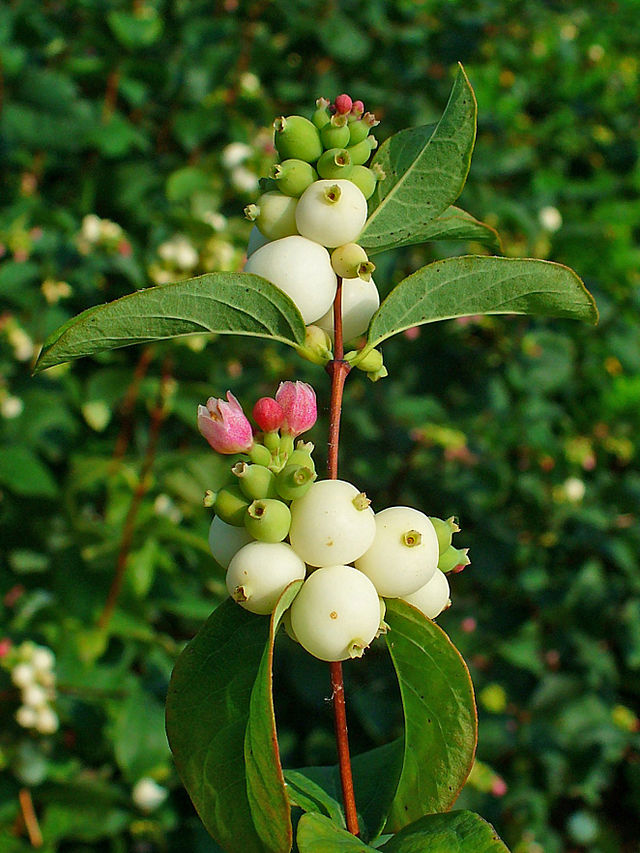 Splitrock Environmental
Snowberry (zekwzekwúkws)
Common Snowberry is one of the most widespread shrubs in North America, with stiff branches and conspicuous white berries.
Latin Name
Symphoricarpos albus
Type
Shrub
Height and Spread
0.5 to 1.5 m tall.
Up to 1.5 m spread.
Bloom Colour
Pink to white bell shaped flowers
Bloom Months
May – June
Foliage Colour
Green
Seed Months
Berries grow following the flowers and mature in late summer, remaining on the bushes into winter.
Light and Water
Grows in both open and shaded areas, though prefers open light.
Grows in both dry and wetter conditions.
Ethnobotany Information
The berries of Snowberry were not eaten by any interior indigenous groups as they were considered poisonous. Some peoples did hollow out the twigs to make pipe stems though.
Wildlife Uses
Snowberry are an important winter bird food, as they berries stay on the bush long into the year and not all wildlife species consider them edible.
Garden Uses
Common Snowberry is quite beautiful in a garden setting with its abundance of bright white berries. While the berries are considered poisonous, generally ill effects aren't felt by humans unless a larger amount is consumed, making them a relatively safe addition to ones garden.
Facts
There are reports of some Indigenous peoples gathering large amounts of Snowberry berries to dump into streams in order to poison fish locally to catch.
Propagation Techniques
Snowberry are very common across wide areas of the province and can easily be propagated by cuttings or seed.