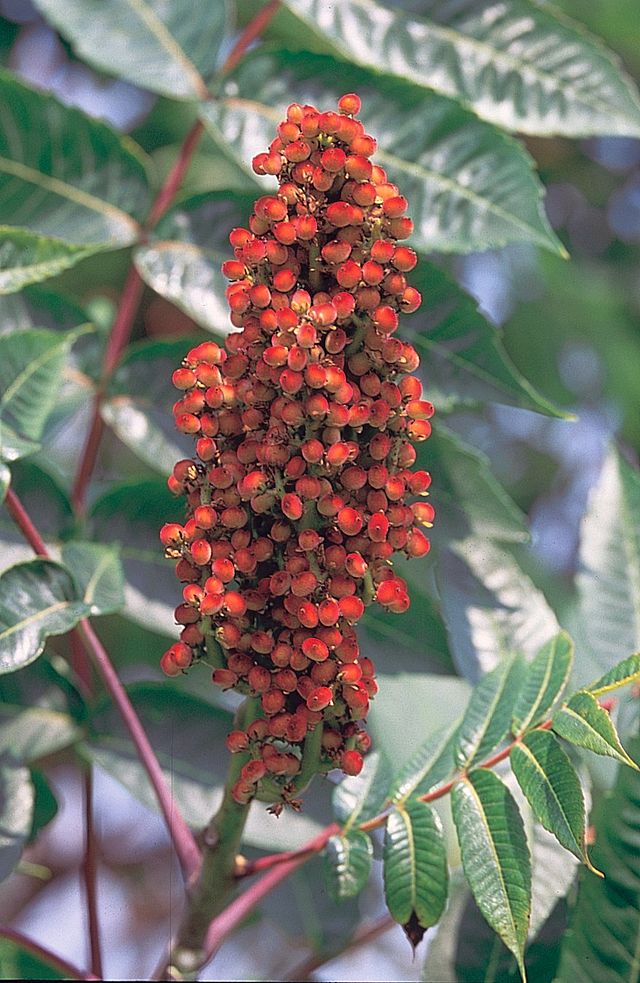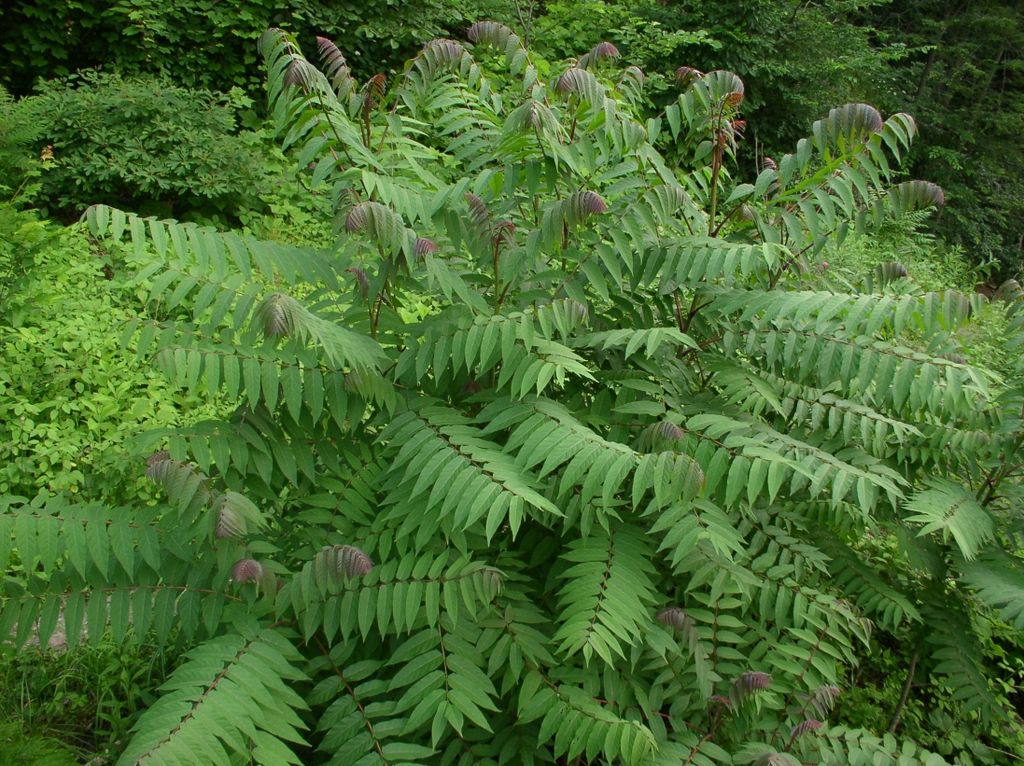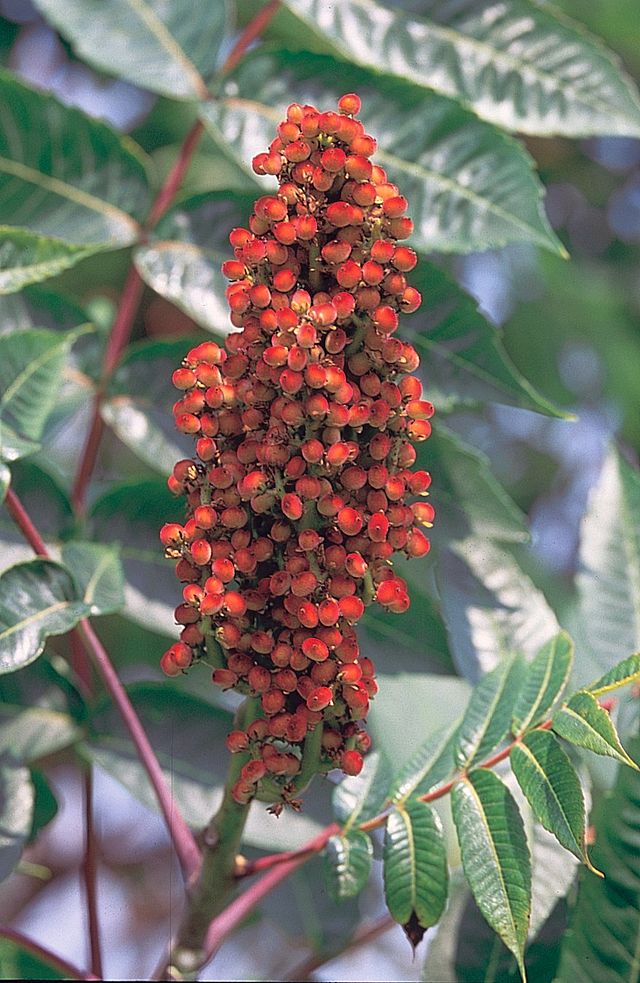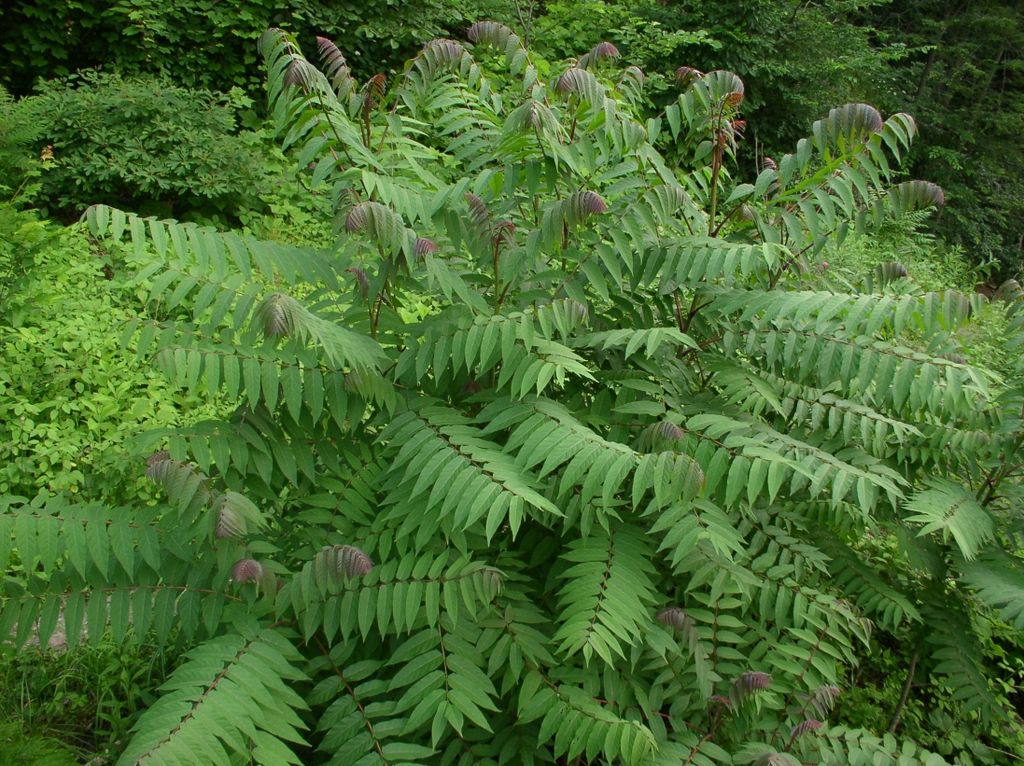 Splitrock Environmental
Smooth Sumac (nekw'tsamúm'l)
Smooth Sumac is easily identified with its unique leaf pattern and bright red clusters of edible berries. It has long alternate lance-shaped leaves that turn crimson red in fall. The berries stay on the shrub into the winter, providing a food source for both humans and wildlife.
Latin Name
Rhus glabra
Type
Shrub
Height and Spread
1 – 3 m tall generally, has been noted as tall as 5 m.
Approximately up to 1 m spread.
Bloom Colour
Very small yellowish flowers that grow in clusters.
Bloom Months
Mid-spring
Foliage Colour
Bright green throughout the year, turning crimson red in fall.
Seed Months
Mid summer through to the winter.
Light and Water
Prefers open areas with lots of light.
Generally grows well in very dry areas, will do better with more water though.
Ethnobotany Information
Sumac berries are commonly eaten and made into 'Sumac lemonade' by soaking the berries in water. The Northern Secwepemc and Nlaka'pmx peoples also commonly smoked Smooth Sumac like tobacco and used it as a medication.
Wildlife Uses
With berries lasting long into the winter, Smooth Sumac is an important food source for many wildlife species in the colder winter months when food is less abundant.
Garden Uses
Smooth Sumac is one of the most commonly used native species of this area in landscaping and ornamental gardens. This is due to its picturesque leaves, bright red fruits, and beautiful crimson colours in fall.
Facts
Smooth Sumac is easily differentiated from Poison Sumac, which grows into a larger tree, has smooth oblong leaves, and the berries are white. While these two species are fairly easy to differentiate, one should be careful to positively ID Smooth Sumac, as Poison Sumac causes blisters upon skin contact and can be fatal if smoked.
Propagation Techniques
Smooth Sumac is best propagated by taking root cuttings.