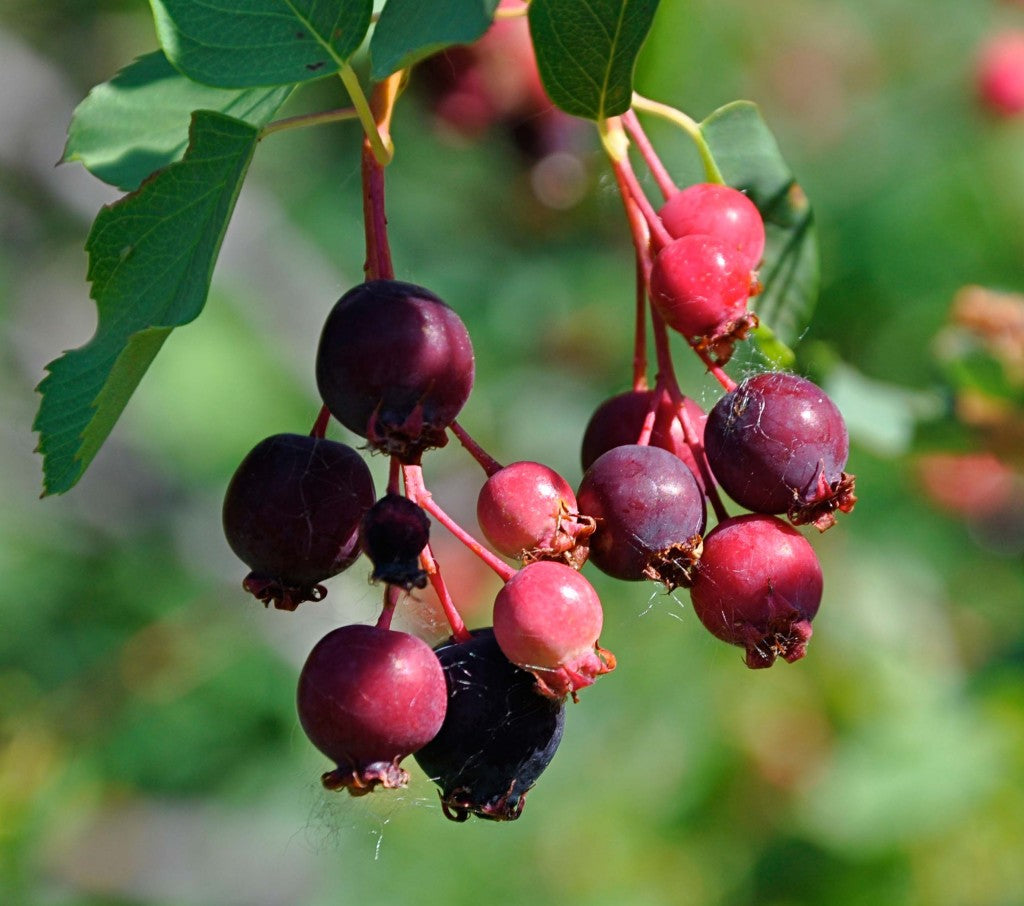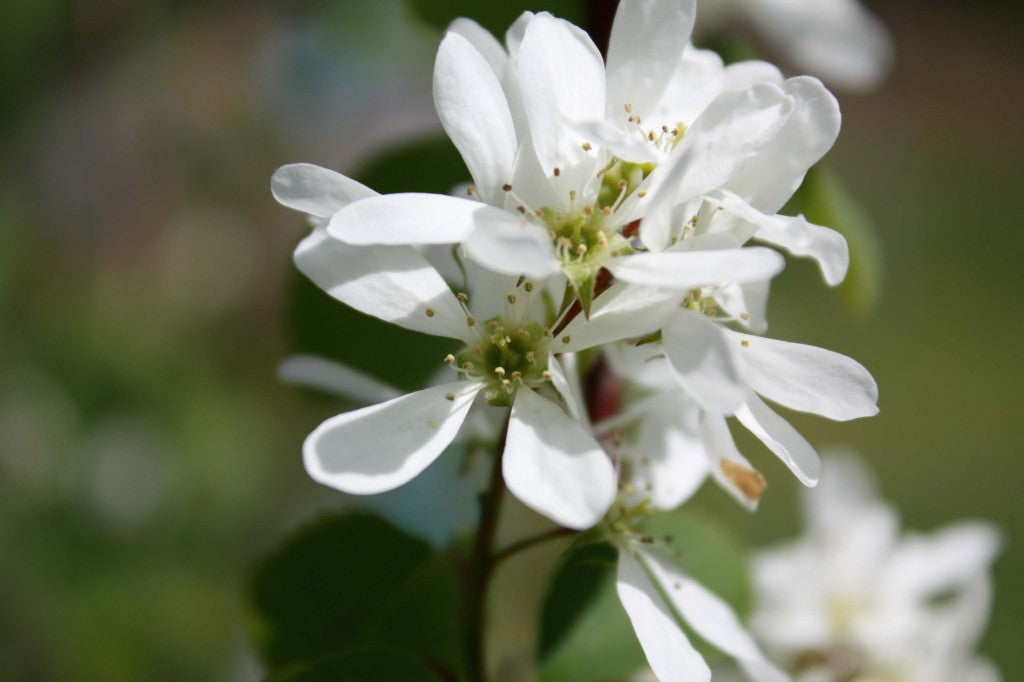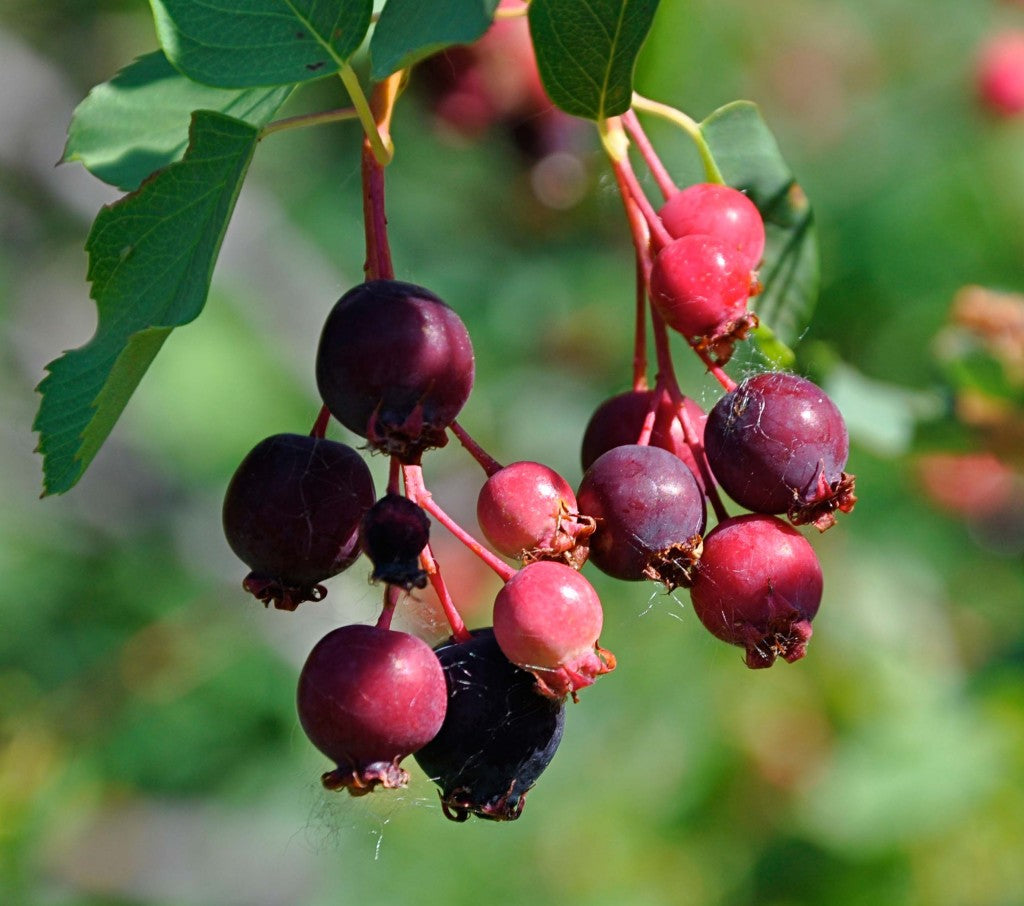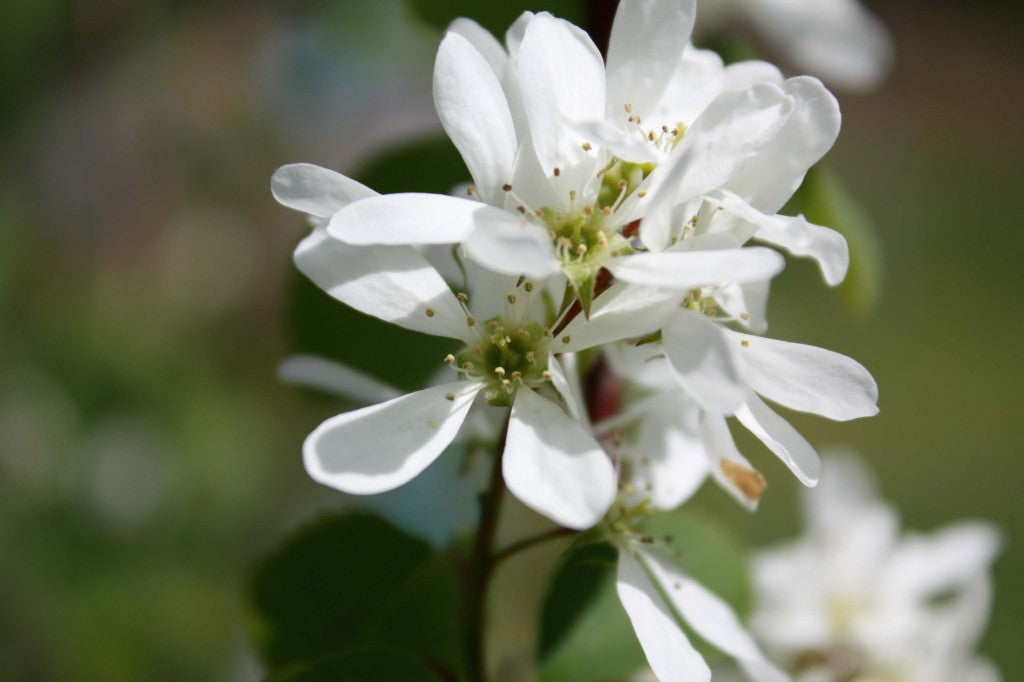 Splitrock Environmental
Saskatoon (tsáqwem)
Large multi-stemmed shrub with small green leaves and numerous white blossoms in spring. May form as a small tree. Juicy, dark blue berries may be eaten raw, juiced, or baked into pies and other baked goods.
Latin Name
Amelanchier alnifolia
Type
Shrub
Height and Spread
1 – 5 m (3 – 16 ft.)
Bloom Colour
White
Bloom Months
April – May
Foliage Colour
Green
Seed Months
Late July – August
Light and Water
Full sun or partial shade
Ethnobotany Information
Dried Saskatoon berries were a common trading item and were often made into dried cakes called pemmican. They were also eaten fresh and made into juice. Bark was used as a medicinal drink for women following childbirth.
Wildlife Uses
Saskatoon provides winter browse for many hoofed animals. Bears and many bird species eat the berries in August. Throughout the year sparrows are heard calling from the protection of the branches.
Garden Uses
Plant this shrub for its showy white flowers and vibrant fall colours. It can be planted to provide shade to herbaceous plants or to seating areas. It works well in coniferous-deciduous hedges and visual screens. Excellent bird attractant. Can be used as a small tree on larger properties.
Facts
This is one of the first shrubs to flower in the spring, with showy white flowers. There are up to six different varieties of Saskatoon in St'at'imc territory, based on differences in flowering time and size, texture, and sweetness of the fruit.