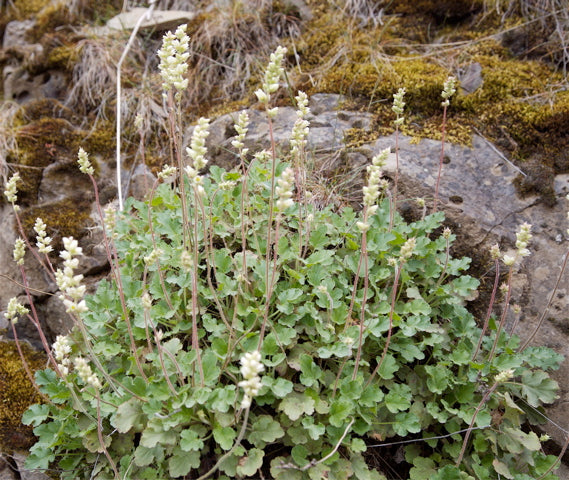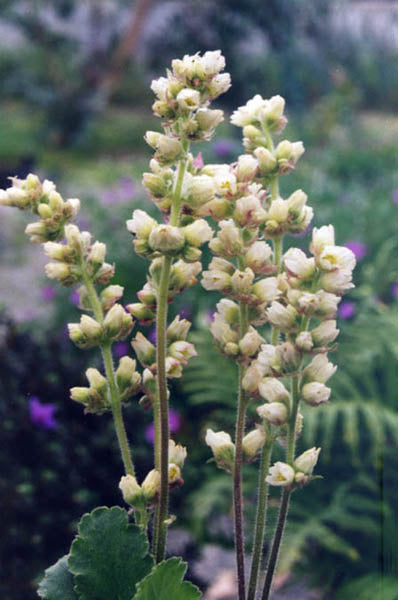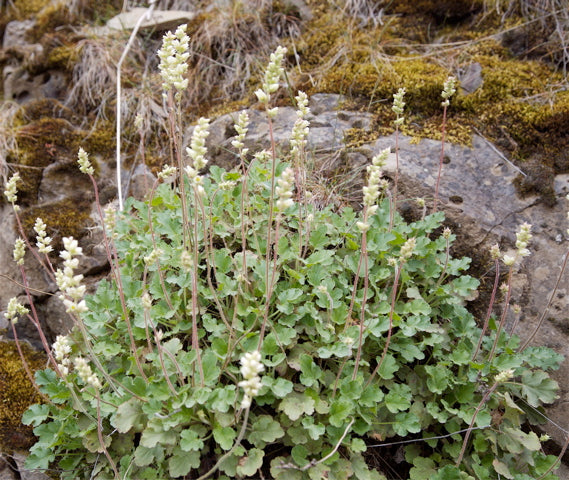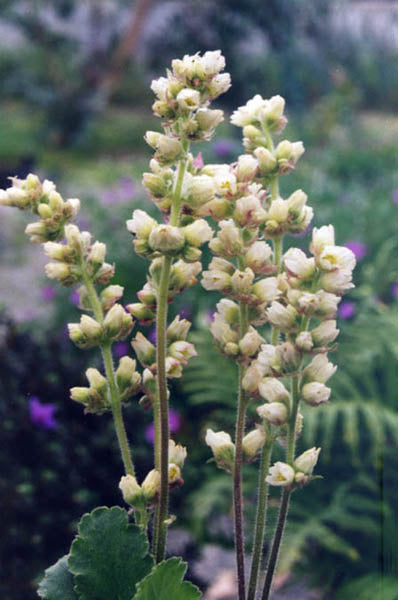 Splitrock Environmental
Round-Leaved Alumroot
Round-Leaved Alumroot is a robust perennial with all basal leaves and a tall branching crown that produces the flowers. It is widespread at all elevations and is considered highly useful for healing.
Latin Name
Heuchera cylindrica
Type
Forb
Height and Spread
15 – 90 cm tall.
Up to 30 cm spread.
Bloom Colour
Cream to greenish-yellow
Bloom Months
June – August
Foliage Colour
Light green
Seed Months
August – September
Light and Water
Grows in open, well lit conditions.
Grows in relatively dry conditions, generally in the drier parts of wet areas though.
Ethnobotany Information
Round-Leaved Alumroot is widely used for its healing properties. It is very high in Tannins, which makes it a good plant to reduce swelling and stop minor bleeding. It is still commonly used as a mordant to fix dyes, being preferred to synthetic alternatives.
Wildlife Uses
Due to Round-Leaved Alumroot's extended bloom time it is well used by birds and bees.
Garden Uses
Round-Leaved Alumroot are tough and persistent plants that do well in a wide variety of garden conditions. With their thick basal leaves and delicate flower stems they are highly ornamental.
Facts
The root of the plant was reportedly used to treat cancer in the 18th century, though the effectiveness of it is unknown.
Propagation Techniques
Round-Leaved Alumroot is most often propagated by seed. It does require a long period of cold stratification before planting for higher rates of germination.