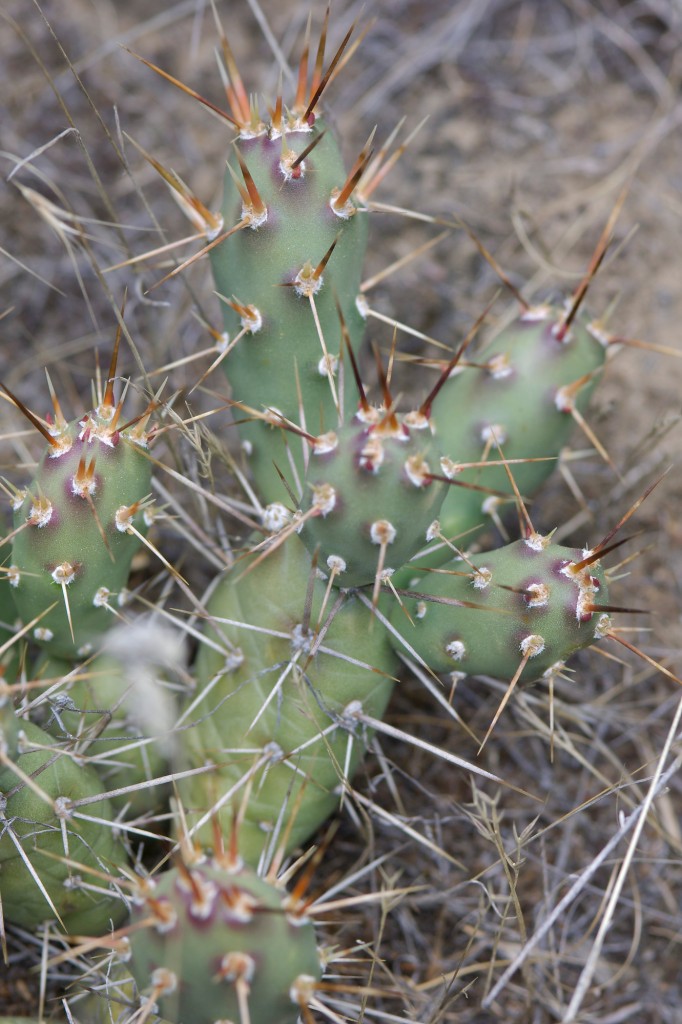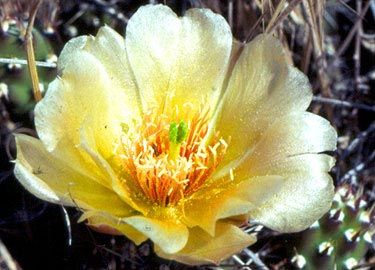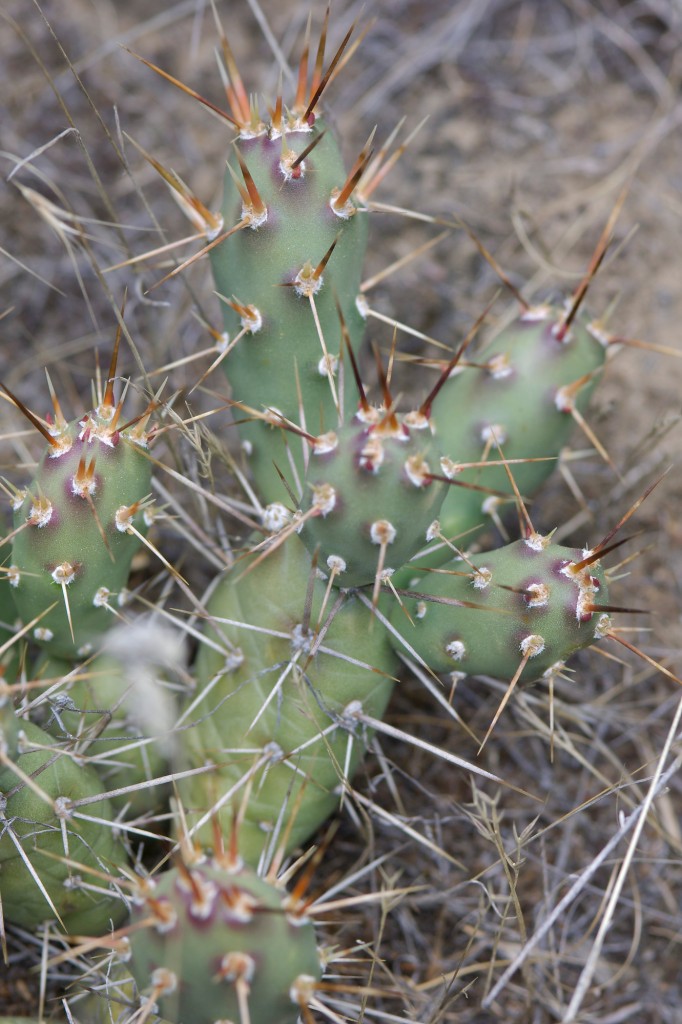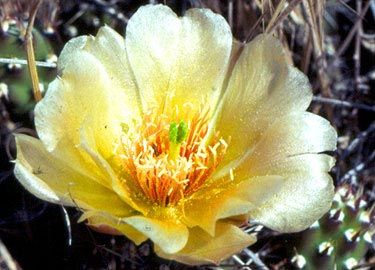 Splitrock Environmental
Prickly Pear Cactus, Brittle (skez'k)
Brittle Prickly Pear Cactus is a thorny succulent with individual segments of stems that are easily detached on wildlife or clothing. It has showy flowers that are yellowish in colour. Once the spines are removed Prickly Pear Cactus is edible, having a long history of use among local indigenous peoples.
Latin Name
Opuntia fragilis
Type
Forb
Height and Spread
0.3 – 1 m tall, often spreading along the ground.
Up to 1 m spread.
Bloom Colour
Yellow to peach coloured.
Bloom Months
June/July
Foliage Colour
Pale green with 1-3 cm barbed spikes.
Seed Months
Late summer
Light and Water
Hot open slopes with direct sunlight.
Grows in very dry arid conditions.
Ethnobotany Information
The stems of Prickly Pear Cactus have a long history as a food source for south interior Indigenous peoples, being eaten boiled, roasted, in soup, or baked into cakes. It was particularly important during times of famine.
Wildlife Uses
Despite the barbed spines on this plant, it is an important food source for many species of wildlife in summer and fall.
Garden Uses
When Brittle Prickly Pear Cactus blooms it is particularly beautiful and unique from other plants. It can be used in arid garden settings and landscaping, but as a cactus it can be painful if stepped on.
Facts
Brittle Prickly Pear Cactus was also boiled into a cough syrup by the Secwepemc people.
Propagation Techniques
Brittle Prickly Pear Cactus produces seeds, but the easiest propagation technique is to replant portions of the stem in new soil, effectively cloning the plant.