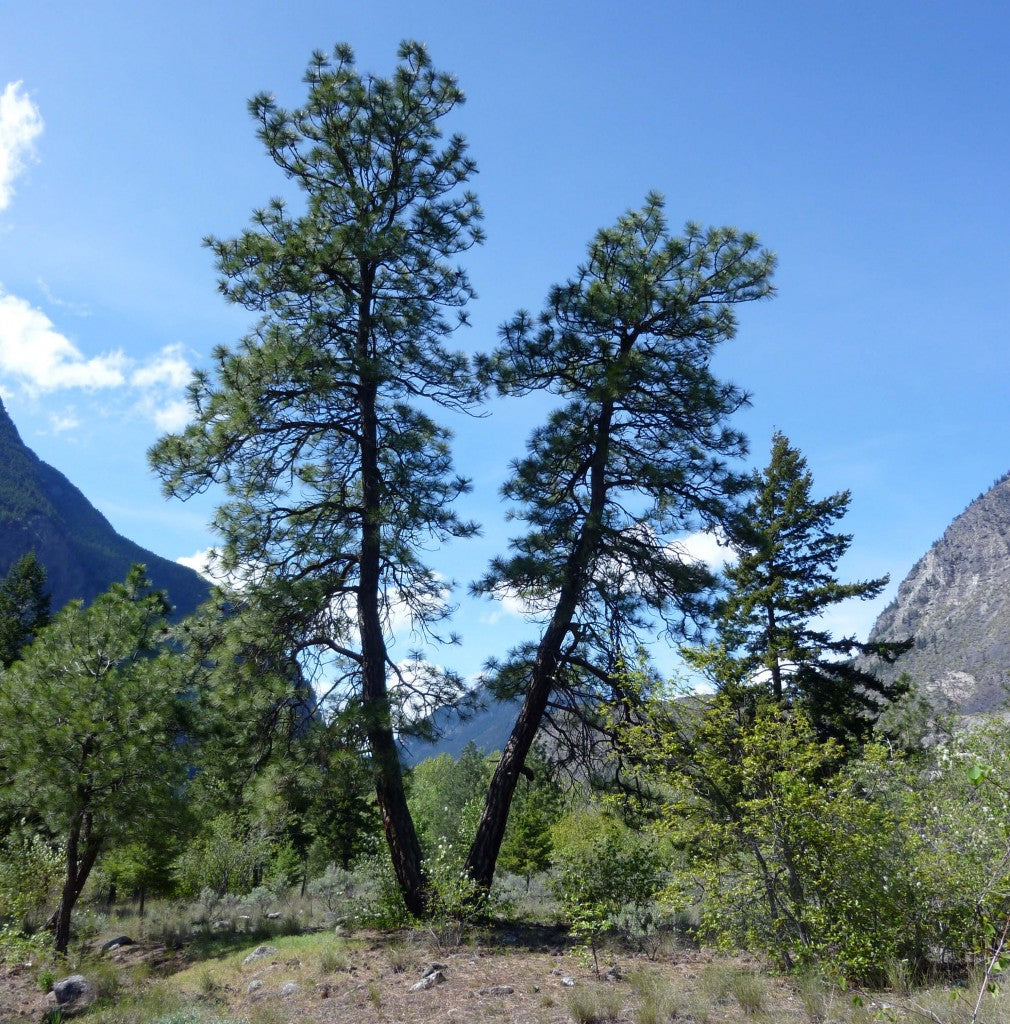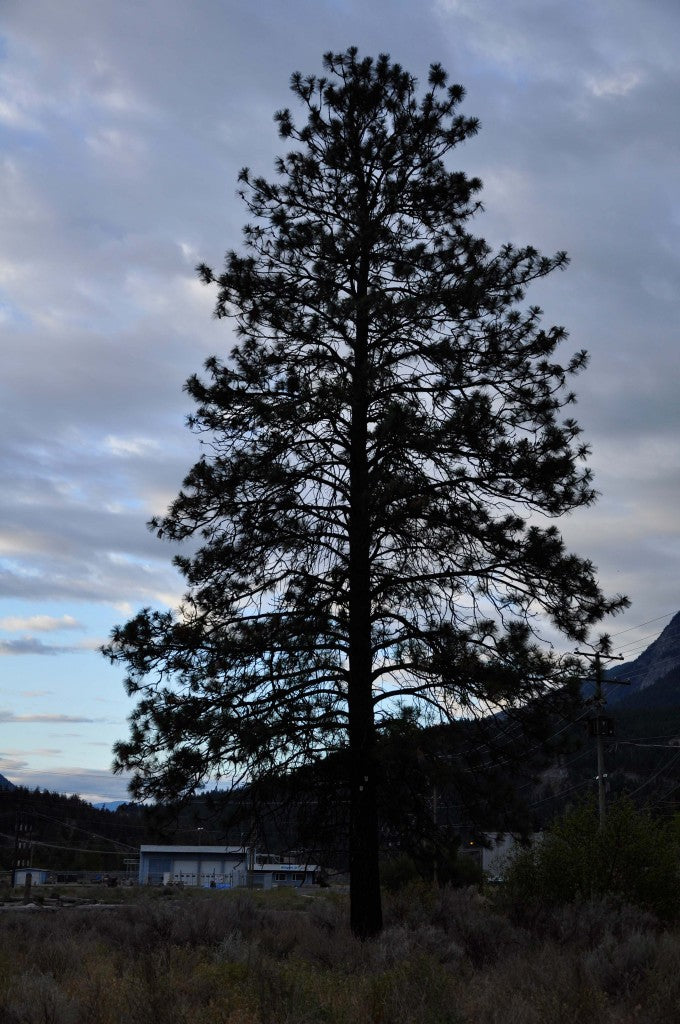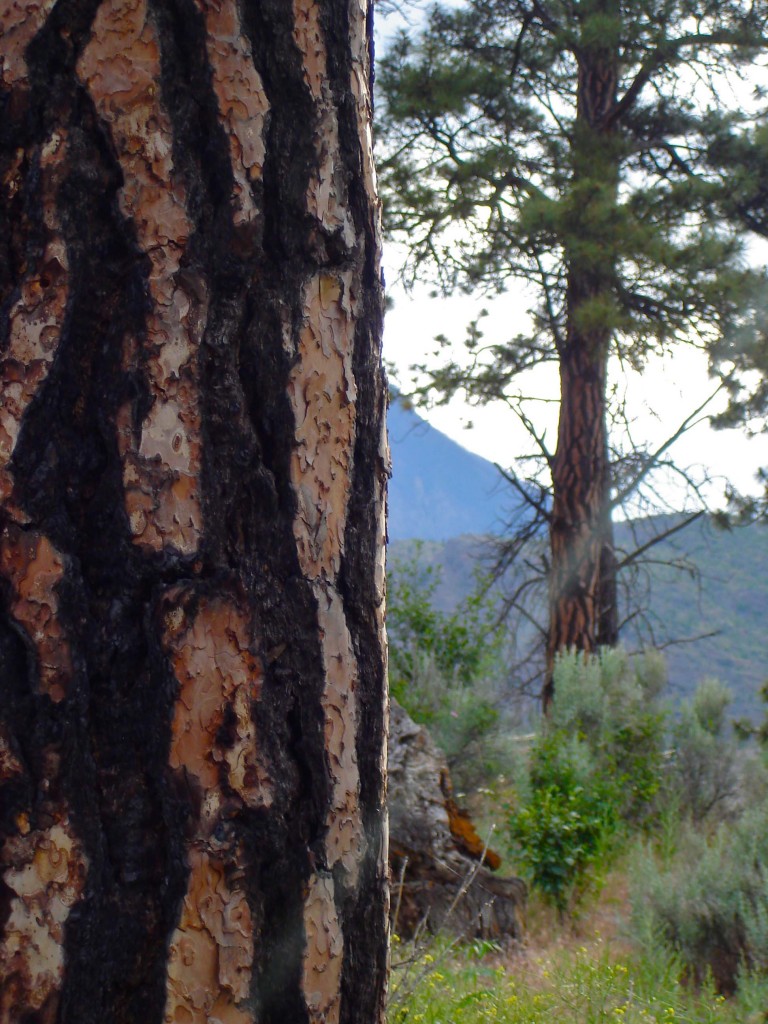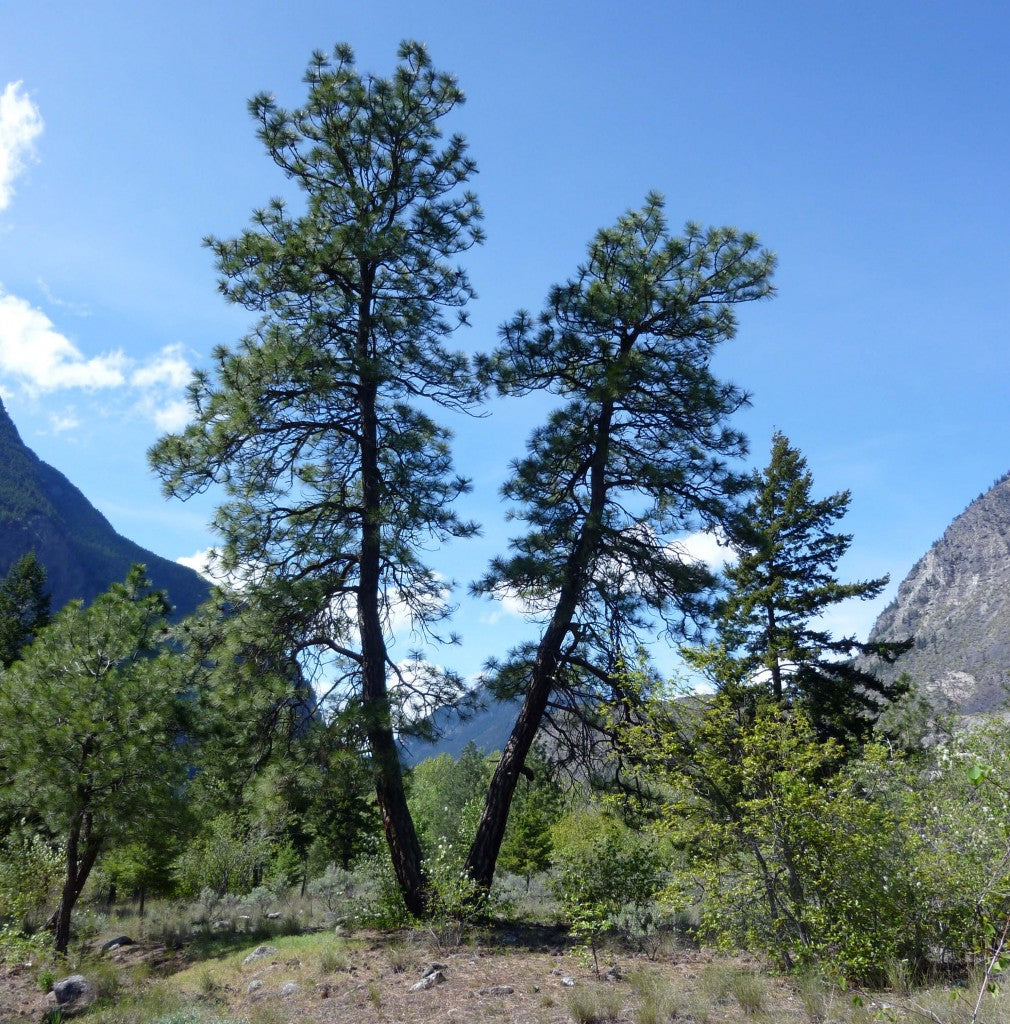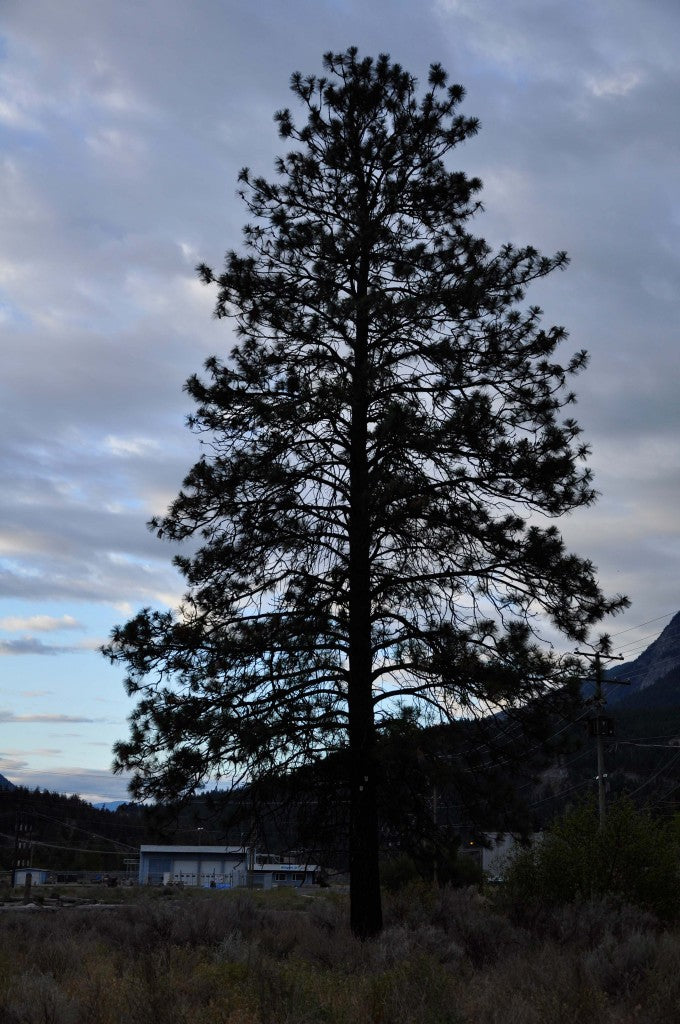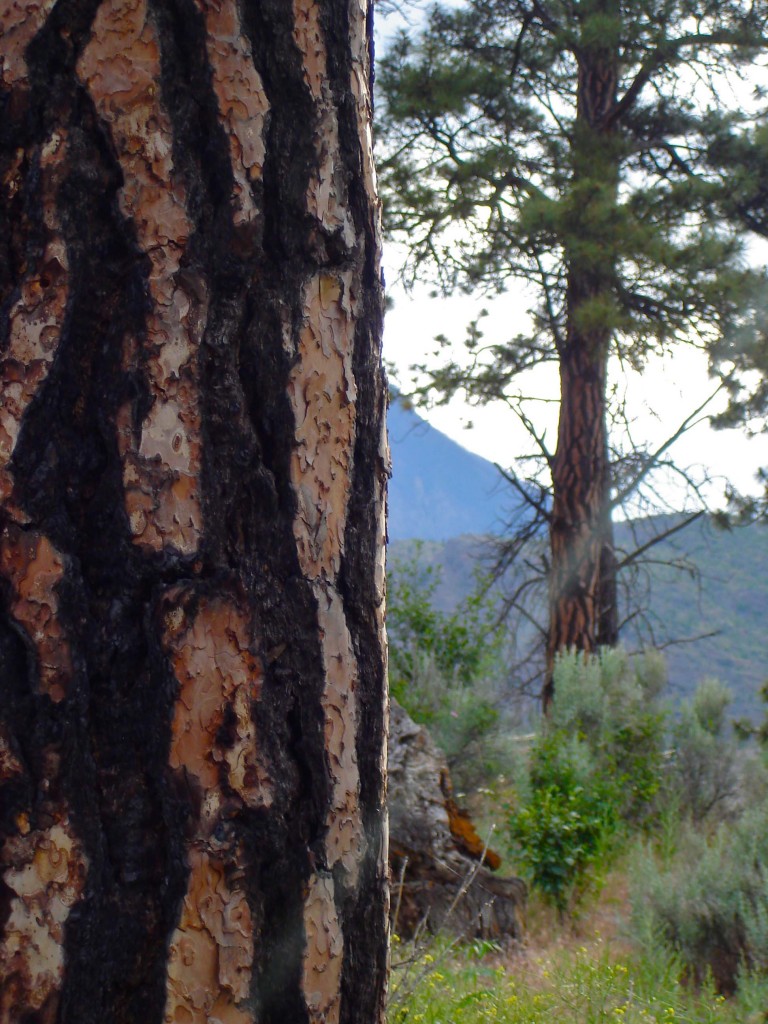 Splitrock Environmental
Ponderosa pine (s7áplhkwaz)
This tree has a straight trunk with loose heavy branches tufted with bushy foliage. The bark is terracotta red in colour, and has deep fissures with a vanilla scent. Leaves are evergreen needles with three needles to a sheaf, with needles forming bundles or bushes along the branches.
Latin Name
Pinus ponderosa
Type
Tree
Height and Spread
15 – 25 m (50 – 80 ft.)
6 – 8 m (20 – 26 ft.)
Bloom Colour
None – but cones ripen on tree and have a plump heavy seed with stout wings.
Bloom Months
Foliage Colour
Green
Seed Months
August
Light and Water
Full sun
Little water needed
Ethnobotany Information
In the springtime the inner bark of young trees was scraped off the wood and eaten. Some people also ate the seeds. Buds were chewed to relieve sore throats. The needles were used to line underground food storage pits. A medicinal salve was made from the pitch.
Wildlife Uses
Ponderosa pine forests provide important winter range for deer, elk, and bighorn sheep. Look for Townsend's Solitaire sitting on the top of these trees, as well as many species of woodpeckers tapping away. Other animals that use ponderosa pine include Pine Siskin, Clark's Nutcracker, Pine Grosbeak, Bald Eagle, and many species of bats. Red Squirrels bury the seeds in the fall so they can eat them throughout the winter.
Garden Uses
Does best on well-drained soils. Has a fragrant smell in the summer. Beautiful "jigsaw puzzle" reddish bark, especially noticeable in the winter. Do not overwater, and watch for mountain pine beetle infestations.
Facts
The needles of ponderosa pine have a flammable chemical in them that creates quick ground fires to stimulate seed production. The needles contain vitamin A and about five times as much vitamin C as lemons do.