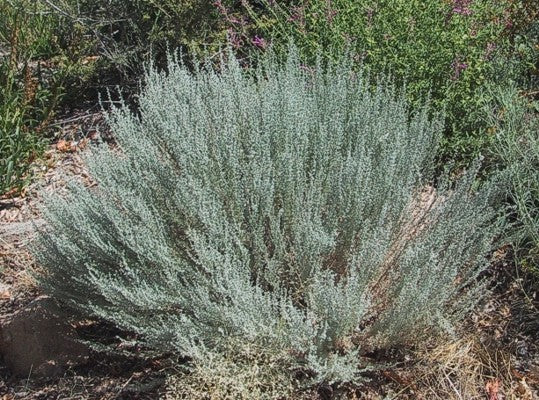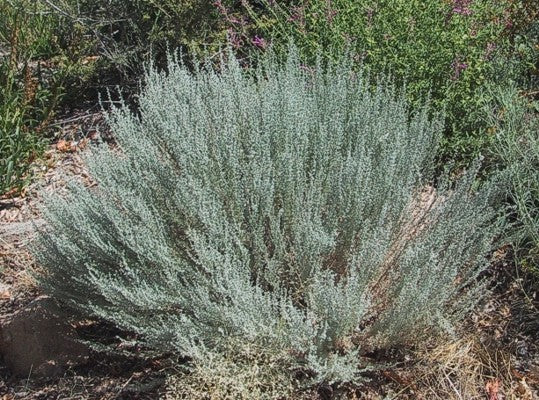 Splitrock Environmental
Pasture Sage
Pasture Sage is a fairly small, highly aromatic perennial that is silvery-green and widespread throughout ecosystems in the South Interior. It has a long history of medicinal and ceremonial use among First Nations peoples. Although generally coexists with other species, it can become weedy in overgrazed areas.
Latin Name
Artemisia frigida
Type
Forb
Height and Spread
10 – 40 cm tall.
Up to 30 cm spread.
Bloom Colour
Yellow disk flowers.
Bloom Months
July – August.
Foliage Colour
Silvery-green.
Seed Months
Seeds mature in late summer. August – September.
Light and Water
Generally grows on hot, open slopes and grasslands.
Grows in very dry conditions.
Ethnobotany Information
While several species of Artemisia were valued by First Nations peoples, Pasture Sage particularly was used to drive away mosquitos and other biting insects, as well as fleas and bedbugs.
Wildlife Uses
Pasture Sage is used as a food source for rabbits and grouse, as well as some other larger mammals.
Garden Uses
Pasture Sage is easily propagated and grows well in very dry and hot conditions. It is smaller than some other species of Artemisia and can be the foundation of a native plant landscaped area.
Facts
Opinions on the usefulness of Pasture Sage for livestock grazing are divided, with some considering it a useful species and others seeing it as a weed that provides no value. It is also commonly known as Prairie Sage.
Propagation Techniques
Pasture Sage can be easily propagated by seed.