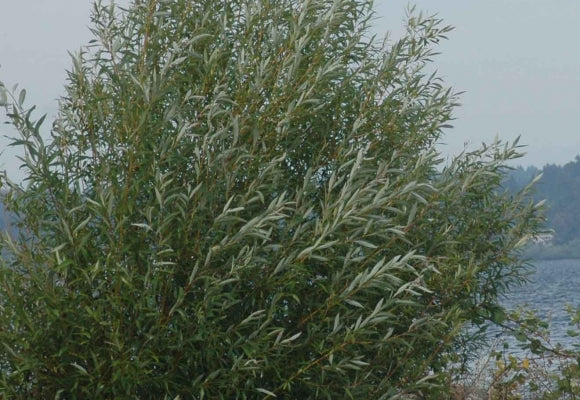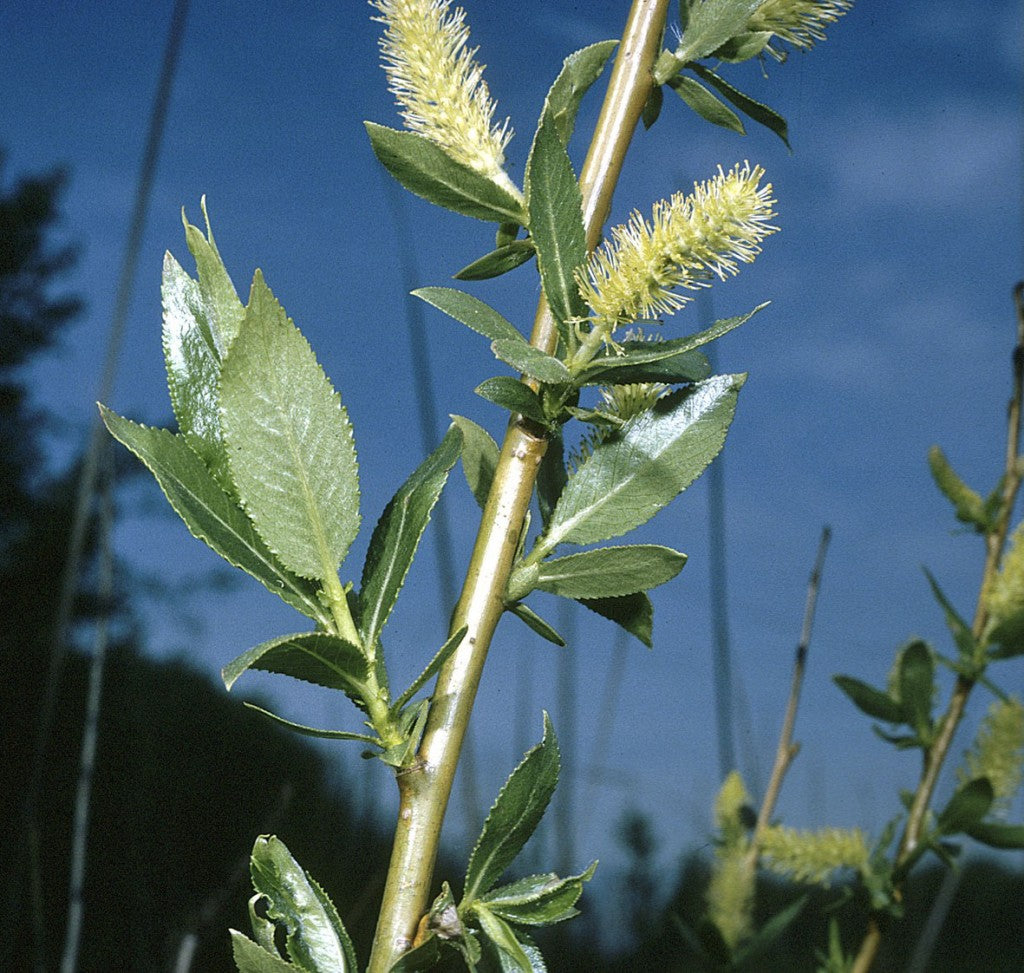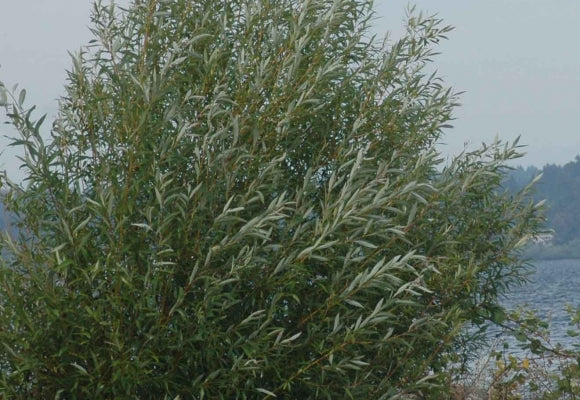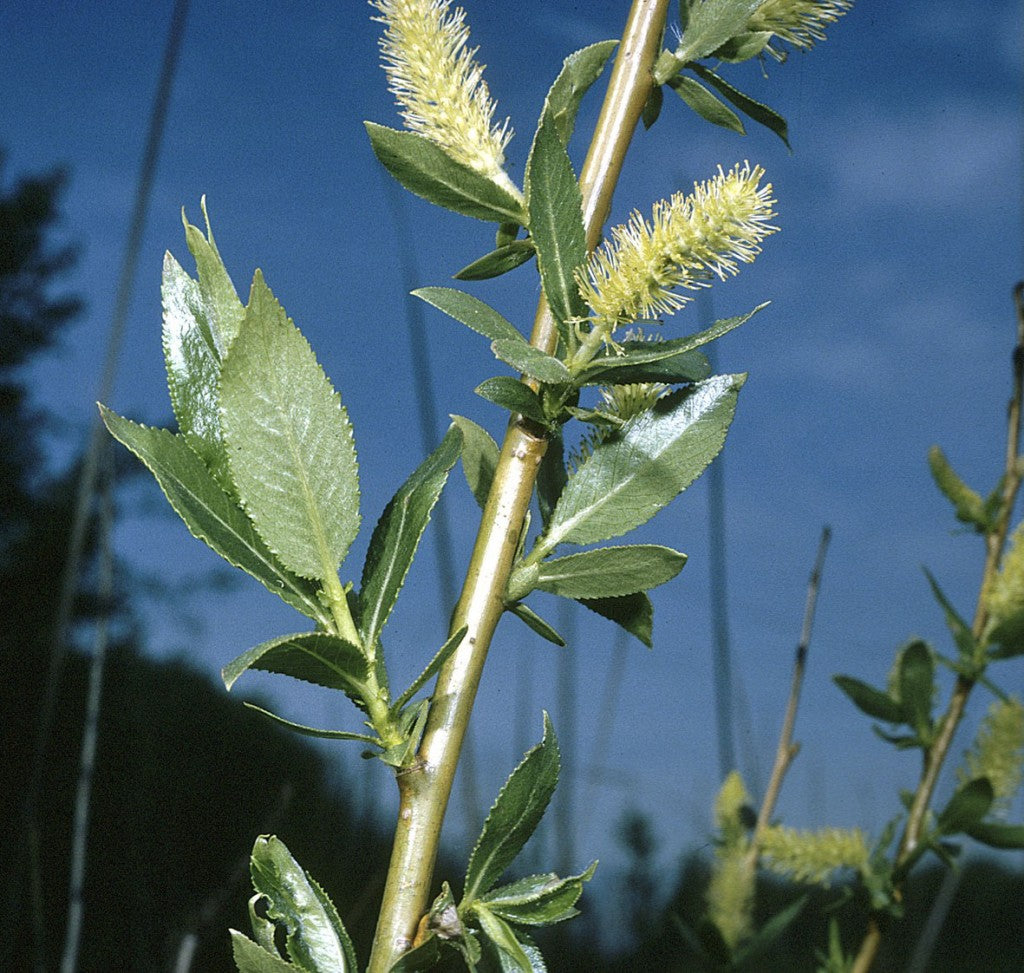 Splitrock Environmental
Pacific Willow (txálhpaz')
Pacific Willow is one of our largest native willows, ranging from being a small shrub to being tree-like in height. It has reddish brown to yellow twigs and lance shaped leaves. Its bark has traditionally been used to produce a type of twine.
Latin Name
Salix lucida ssp. lasiandra S. lasiandra
Type
Shrub
Height and Spread
1-9 m tall.
1 – 3 m.
Bloom Colour
Catkins are pale yellow.
Bloom Months
Appearing at the same time as leaves in early spring.
Foliage Colour
Glossy dark green above and paler green below on leaves.
Seed Months
Late summer.
Light and Water
Generally grows in open sites, though can tolerate shade.
Grows in wet areas along rivers, streams, and freshwater swamps.
Ethnobotany Information
The St'at'imc people referred to Pacific Willow as 'match plant' as it was used to make fire drills. The bark was also used to make twine.
Wildlife Uses
Pacific Willow is an important part of the winter diet of moose, deer, and elk in parts of the province.
Garden Uses
Pacific Willow is useful to landscape wet, open areas. As Pacific Willow grows into a small tree it can provide shaded areas.
Facts
The species name lucida means 'shiny', in reference to the twigs.
Propagation Techniques
Pacific Willow is easily propagated through cuttings. It can also be done by seed, though a specific process is necessary for high germination rates.