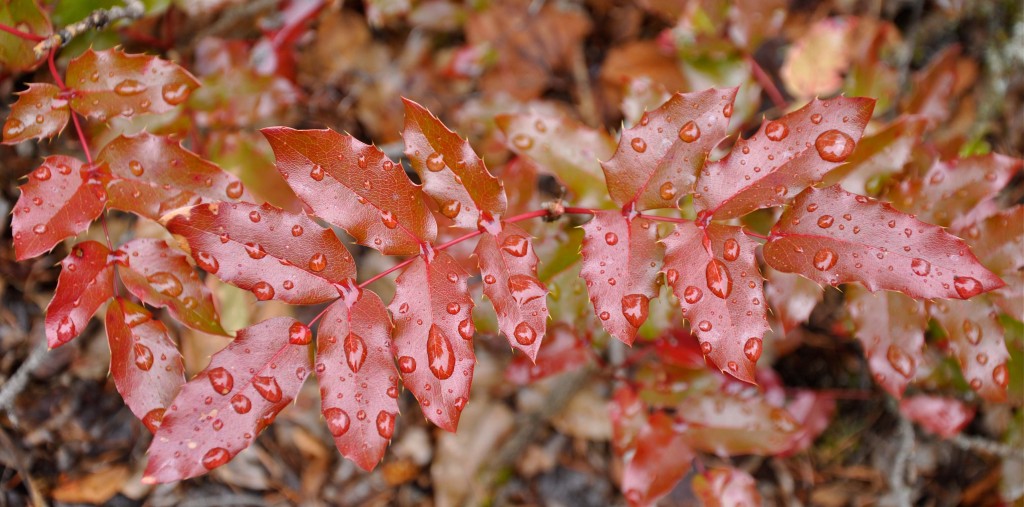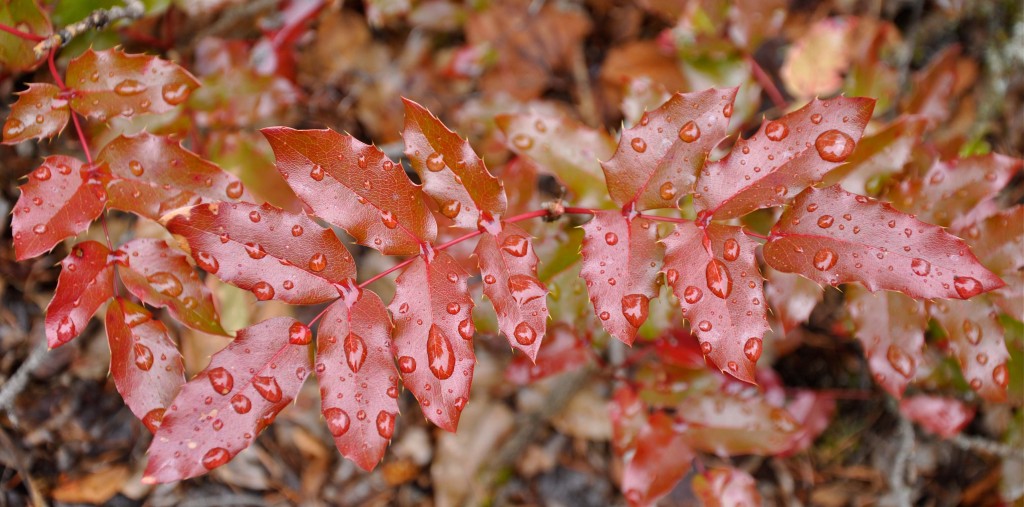 Splitrock Environmental
Oregon Grape (ts'óltś'el)
Oregon Grape is easily identified with prominent egg shaped leaflets with spiny teeth along edges and glossy green to red colour. Flowers are bright yellow in early spring, with blue berries developing in summer.
Latin Name
Mahonia aquifolium
Type
Shrub
Height and Spread
Up to 1 m tall.
Up to 1.5 m spread.
Bloom Colour
Small yellow flowers
Bloom Months
Early spring
Foliage Colour
Glossy green
Seed Months
Oregon Grape produces berries that mature in mid-summer, staying on the shrub through the fall.
Light and Water
Grows in a variety of grasslands and open forests with variable light conditions.
Grows in dry to moist soil conditions.
Ethnobotany Information
The bright yellow inner bark of Oregon Grape was commonly used as a dye for basket materials. The Secwepemc, Nlaka'pmx, Okanagan, and St'at'imc peoples also ate the tart berries and made a jelly for meats.
Wildlife Uses
Oregon Grape berries are an important wildlife food as they are highly abundant and nutritious.
Garden Uses
While Oregon Grape leaves are spiked, the plant is also very beautiful, with leaves ranging from green to red, depending on the season, with bright yellow flowers and blue berries. The berries will attract birds and other wildlife as well. Oregon Grape is able to grow in a wide variety of conditions and is easy to add to any garden.
Facts
Oregon grape berries are safe to eat and have a very tart taste. When combined with other berries a very nice tasting jelly can be made.
Propagation Techniques
Oregon Grape is generally propagated by seed with high success rates. It can also be propagated by root cuttings, though this method is more difficult.