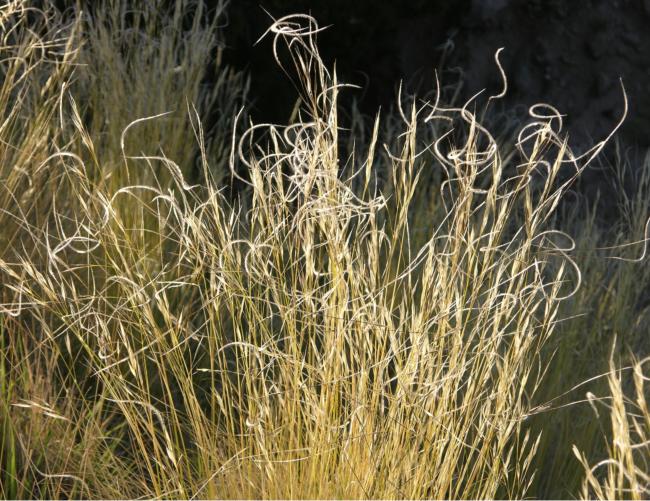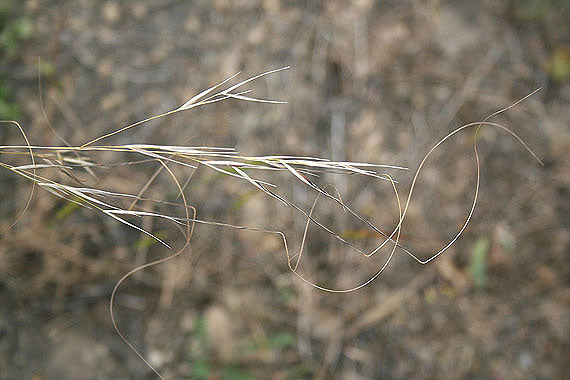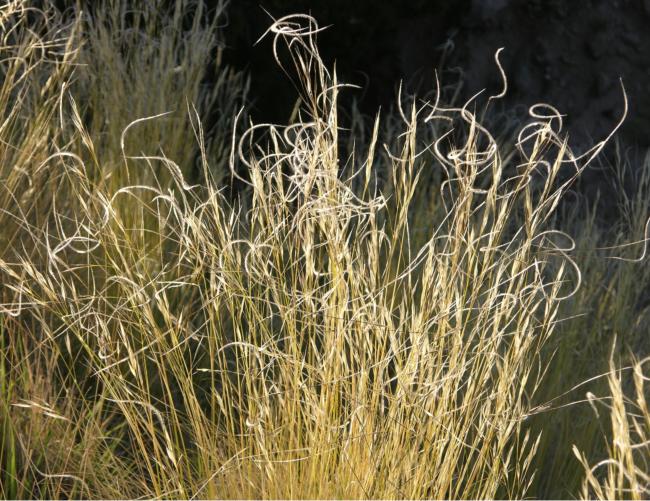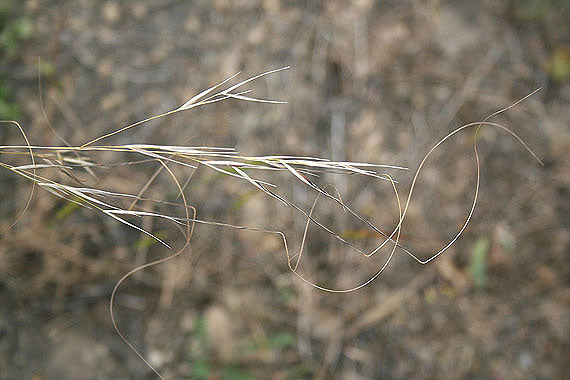 Splitrock Environmental
Needle and Thread Grass
Needle and Thread Grass is easily recognized with very long (10-15 cm) awns that are curly and spiked. These seeds are easily caught in clothes or in animal fur leading to wide distribution. This grass is also sometimes referred to as speargrass (not to be confused with the invasive Cheatgrass, also sometimes called speargrass.)
Latin Name
Stipa comata
Type
Grass
Height and Spread
30 – 60 cm tall.
Up to 30 cm spread.
Bloom Colour
Does not have visible flowering.
Bloom Months
N/A
Foliage Colour
Greyish-green to bright green.
Seed Months
June/July
Light and Water
Grows in open grasslands and open forests that are well lit. Often on south facing slopes.
Grows in dry conditions.
Ethnobotany Information
Needle and Thread Grass seeds were commonly used among Indigenous children to play games by throwing them like darts.
Wildlife Uses
Needle and Thread Grass is an important forage food for wildlife in the spring and fall, both before the sharp points on the seeds are formed and after they fall off.
Garden Uses
Needle and Thread Grass is very distinct looking and the seeds can be collected and used for decoration. One should be careful where to plant this species of grass though as the seeds are very sharp and become easily imbedded in socks and shoes.
Facts
Needle and Thread Grass is also called Speargrass and Coyote's Needle.
Propagation Techniques
Needle and Thread Grass can be readily propagated from seed.