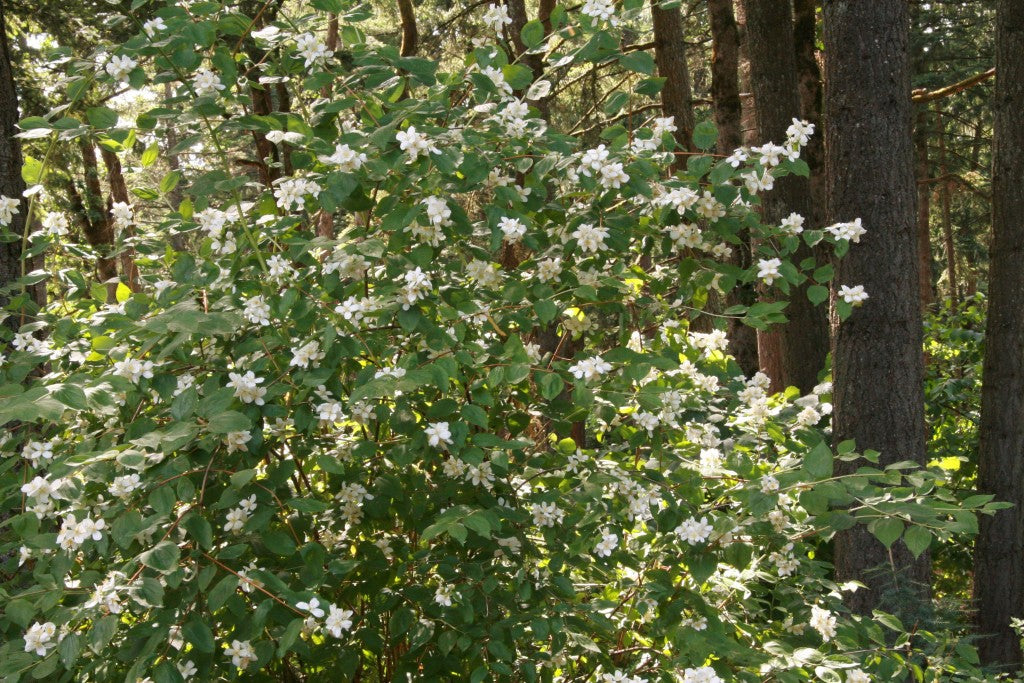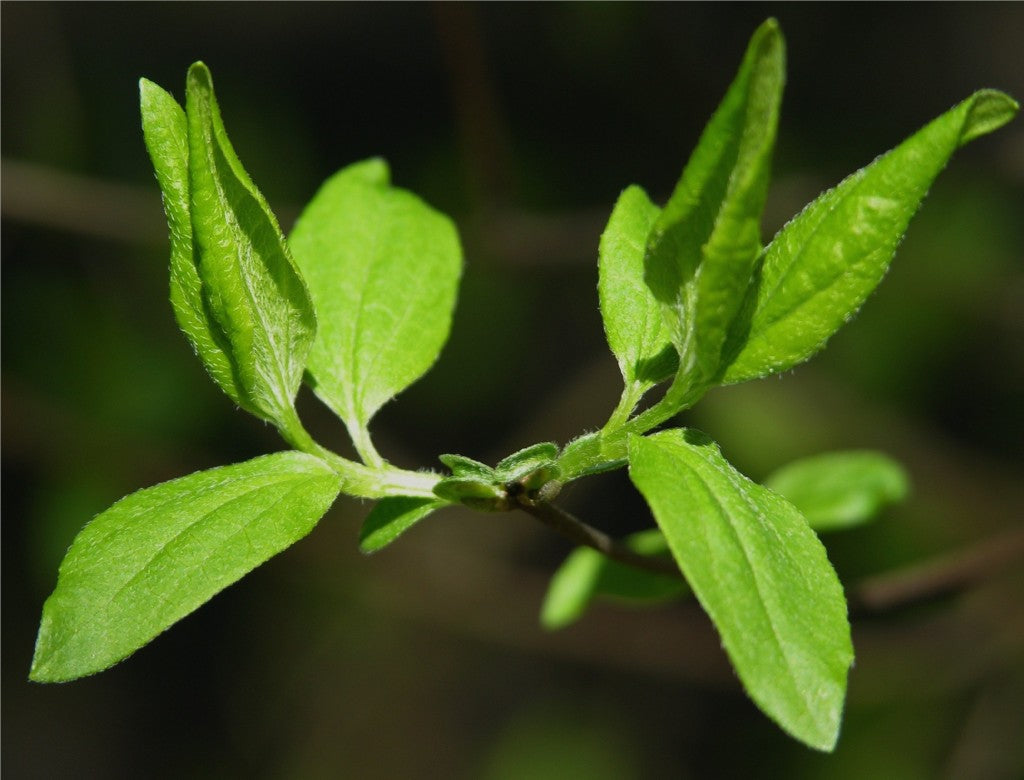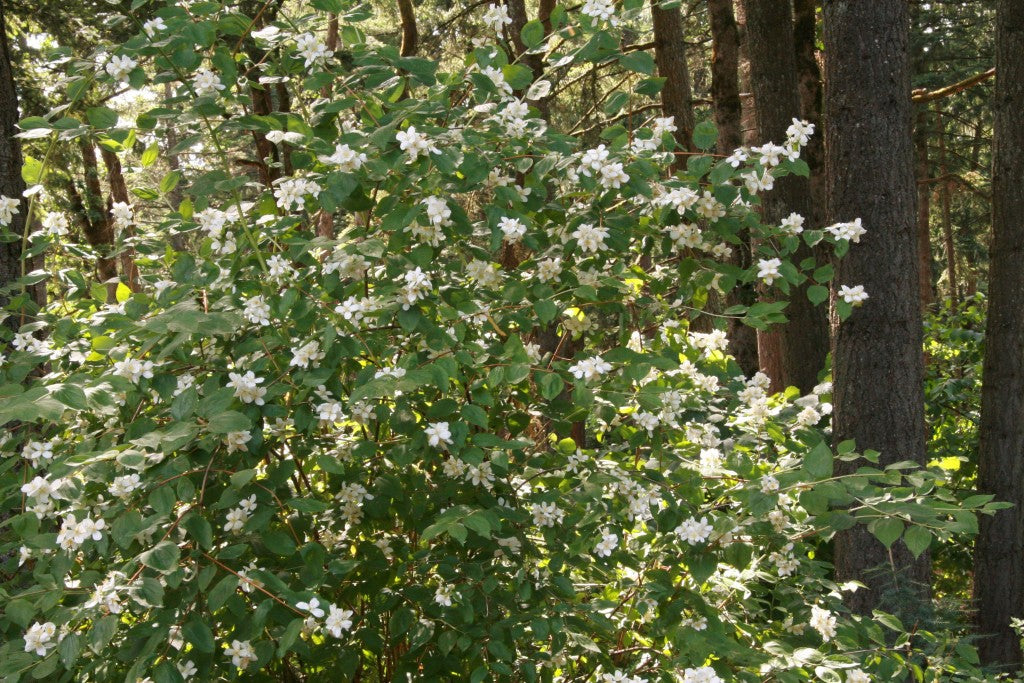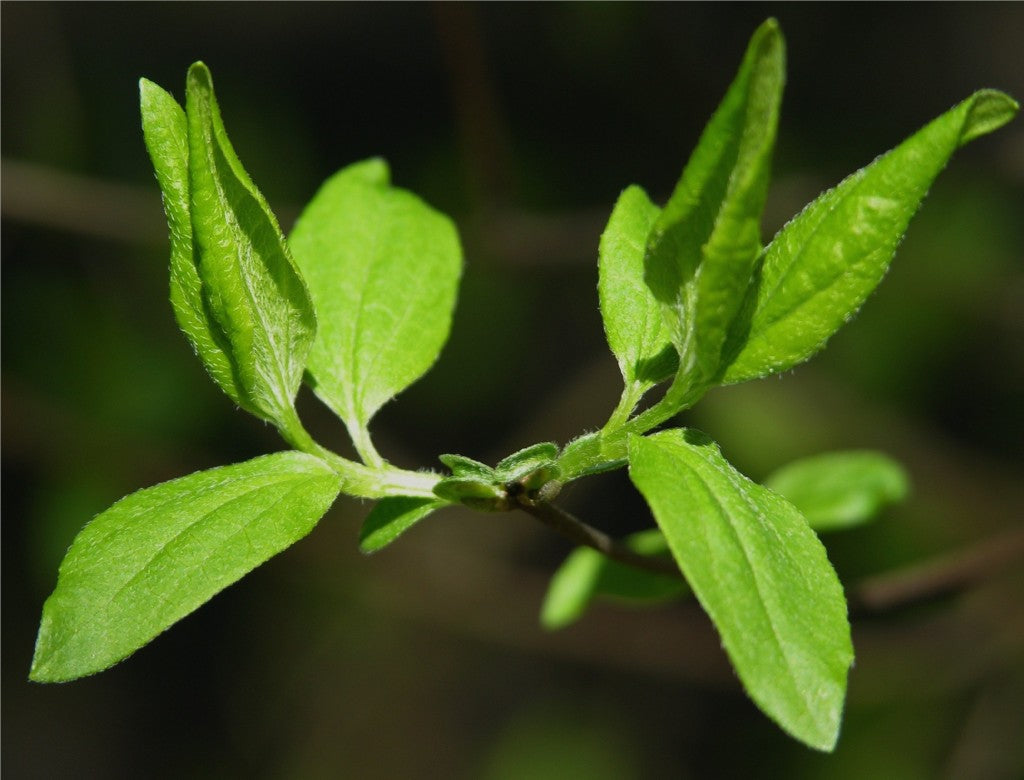 Splitrock Environmental
Mock-Orange (wáxwaz')
A twiggy, loosely-branched shrub with small, bright green leaves and lots of fragrant white flowers.
Latin Name
Philadelphus lewisii
Type
Shrub
Height and Spread
3 m (10 ft.)
Bloom Colour
Creamy white
Bloom Months
June
Foliage Colour
Bright green
Seed Months
September
Light and Water
Full sun
Ethnobotany Information
The exceptionally strong and hard wood was used for arrows and digging sticks. The leaves and flowers foam up when rubbed with the hands; this was used as soap.
Wildlife Uses
Mock-orange provides excellent cover and habitat for wildlife. Deer and elk browse the stems. Native bees are attracted to mock-orange.
Garden Uses
Can be used as privacy screen or as a physical barrier, especially when planted with rosa ssp. It can also be used as a feature plant in an area where the flowers and fragrance will be appreciated.
Facts
This species was named mock-orange because of its similar fragrance to orange blossoms. The native species is usually more fragrant than cultivars.