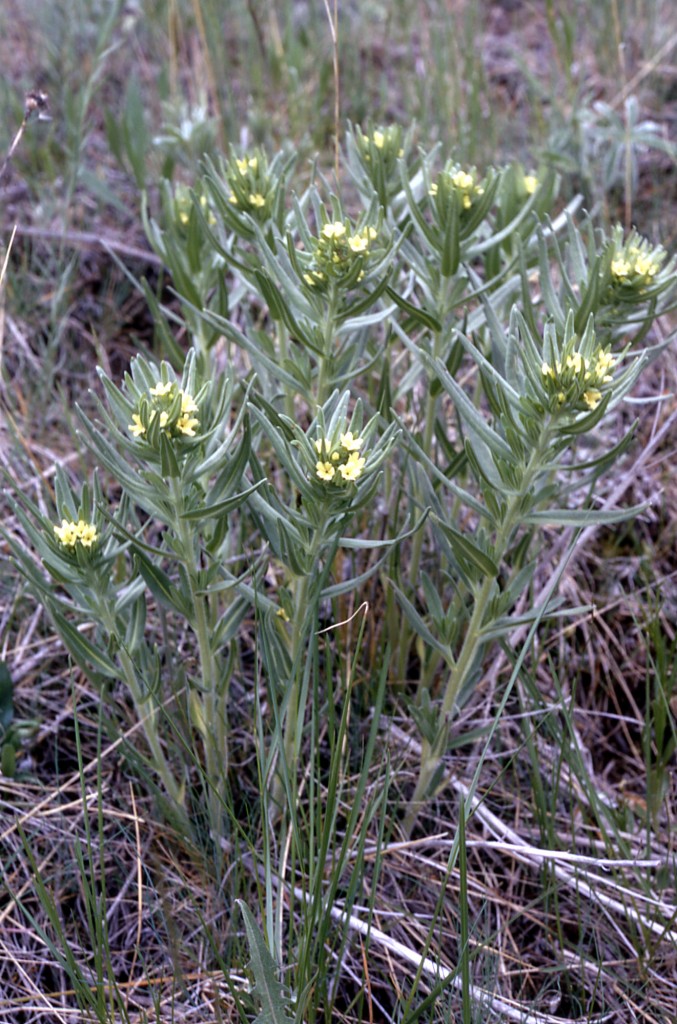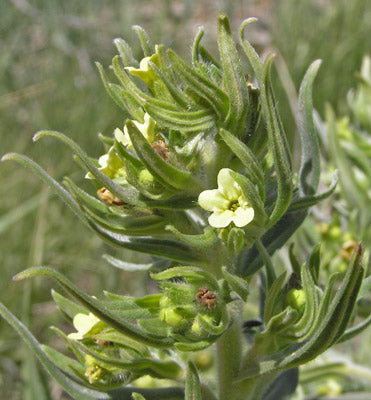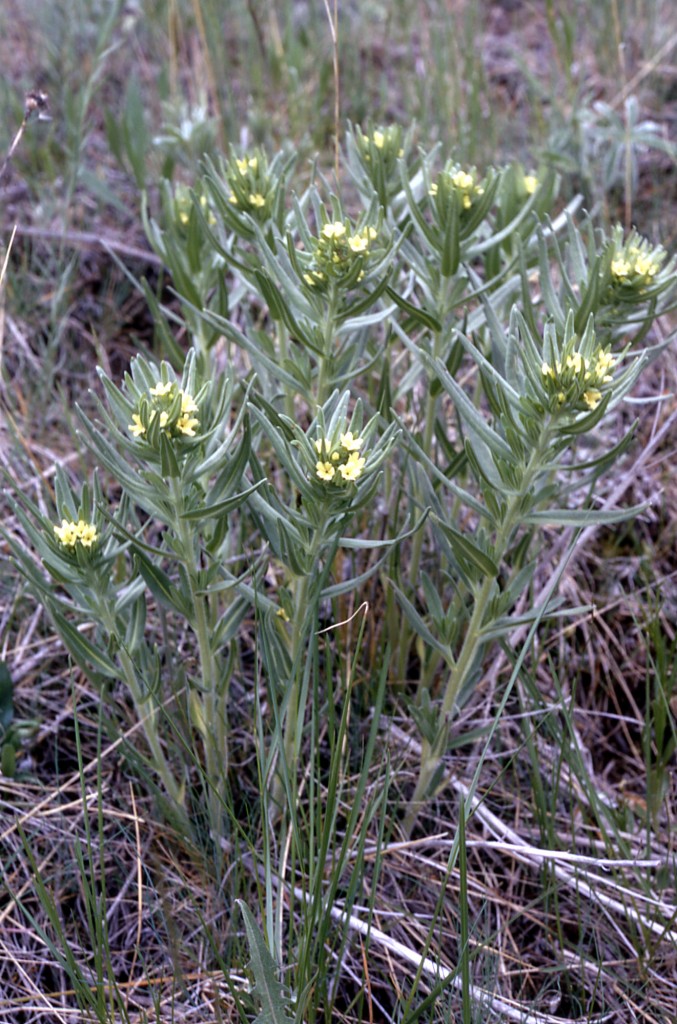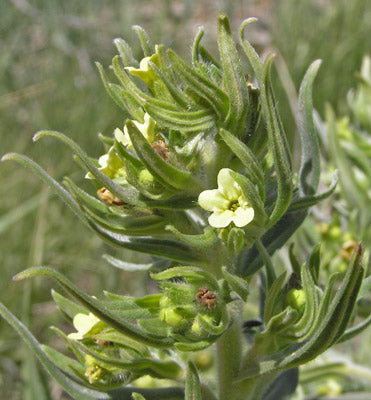 Splitrock Environmental
Lemonweed
Lemonweed is a hairy perennial that grows several leafy stems that produce light yellow flowers on top. Lemonweed is distinctive when seeding as each flower generally produces 4 hard, white seeds. The hairs on Lemonweed can be very stiff, sometimes feeling like slivers when touched.
Latin Name
Lithospermum ruderale
Type
Forb
Height and Spread
20 – 60 cm tall.
Up to 30 cm spread.
Bloom Colour
Light yellow – lemon coloured.
Bloom Months
May-June
Foliage Colour
Bright green and hairy.
Seed Months
Seeds mature after flowers in mid-late summer.
Light and Water
Grows most commonly in open grasslands and forests.
Grows in dry rocky conditions.
Ethnobotany Information
Lemonweed was sometimes used medicinally, specifically as a contraceptive among interior First Nations peoples. More recently some experiments have shown that lemonweed can reduce fertility in mice. The seeds were also commonly used as beads due to their white colour and hardness.
Wildlife Uses
Lemonweed provides habitat for small mammals and is sometimes a browsing food for larger wildlife.
Garden Uses
Lemonweed is best used in combination with other native dry land plants to create a more cohesive and beautiful ecosystem. It grows in dry, sunny conditions.
Facts
This plant is also commonly referred to as 'stoneseed' due to its hard, rock-like seeds.
Propagation Techniques
Lemonweed is easily propagated by seed.