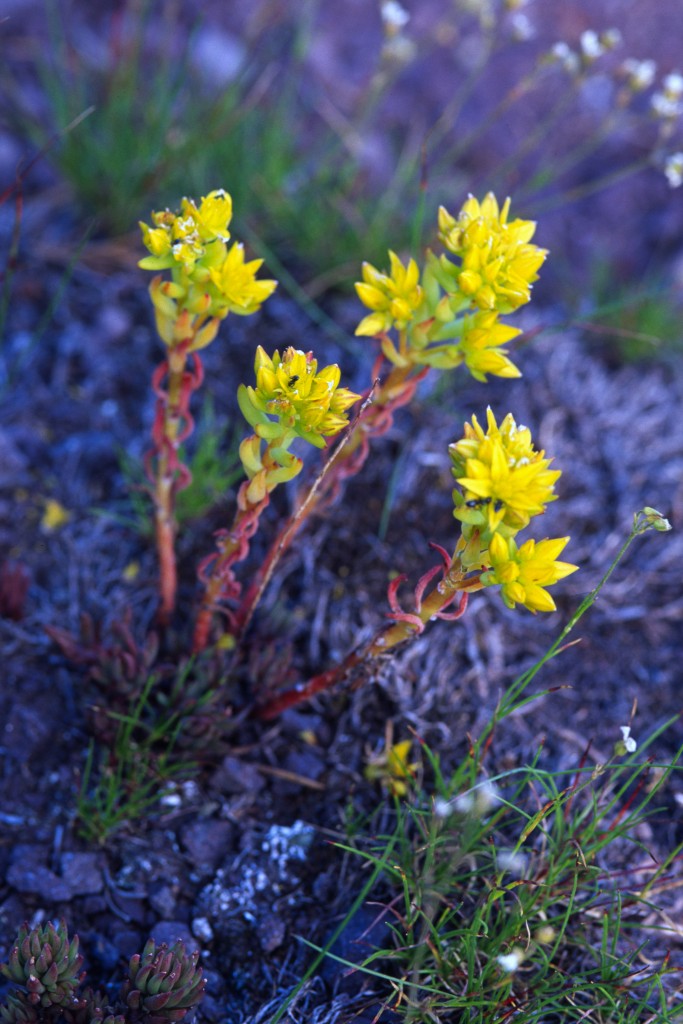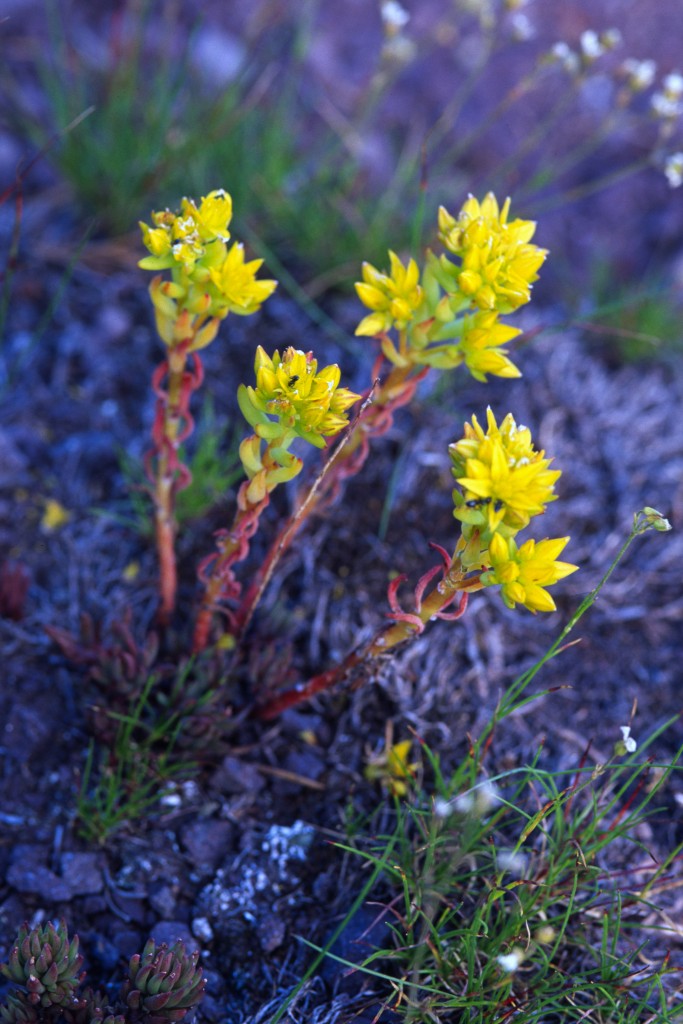 Splitrock Environmental
Lance-Leaved Stonecrop
Lance-Leaved Stonecrop is a small succulent perennial that has clusters of flowering stems and short shoots. It has bright yellow flowers and can be easily propagated through planting a small piece of leafy stem in soil. It is sometimes confused with Spreading Stonecrop, which has opposite leaves while Lance-Leaved Stonecrop has alternate leaves.
Latin Name
Sedum lanceolatum
Type
Forb
Height and Spread
5-20 cm tall.
Up to 20 cm spread.
Bloom Colour
Bright yellow.
Bloom Months
June-August.
Foliage Colour
Bright green to grey-ish brown at the base.
Seed Months
Seeds mature after flowers in August to September.
Light and Water
Most commonly found on dry, rocky south facing slopes, but can also be found in other dry, well lit terrain.
Grows in dry, rocky sites.
Ethnobotany Information
Lance-Leaved Stonecrop was made into an infusion by interior First Nations peoples and used as a laxative.
Wildlife Uses
Lance-Leaved Stonecrop produces abundant flowers, which attracts bees. It is also sometimes browsed by larger wildlife.
Garden Uses
Lance-Leaved Stonecrop is frequently used in gardens as it is very easy to propagate, requires very little water, and produces beautiful bright yellow flowers.
Facts
As noted above, Lance-Leaved Stonecrop can be easily confused with Spreading Stonecrop. The easiest distinction between these species is that Lance-Leaved Stonecrop has alternate leaves while Spreading Stonecrop has opposite leaves.
Propagation Techniques
Lance-Leaved Stonecrop is easily propagated vegetatively by planting a live stem, or by seed.