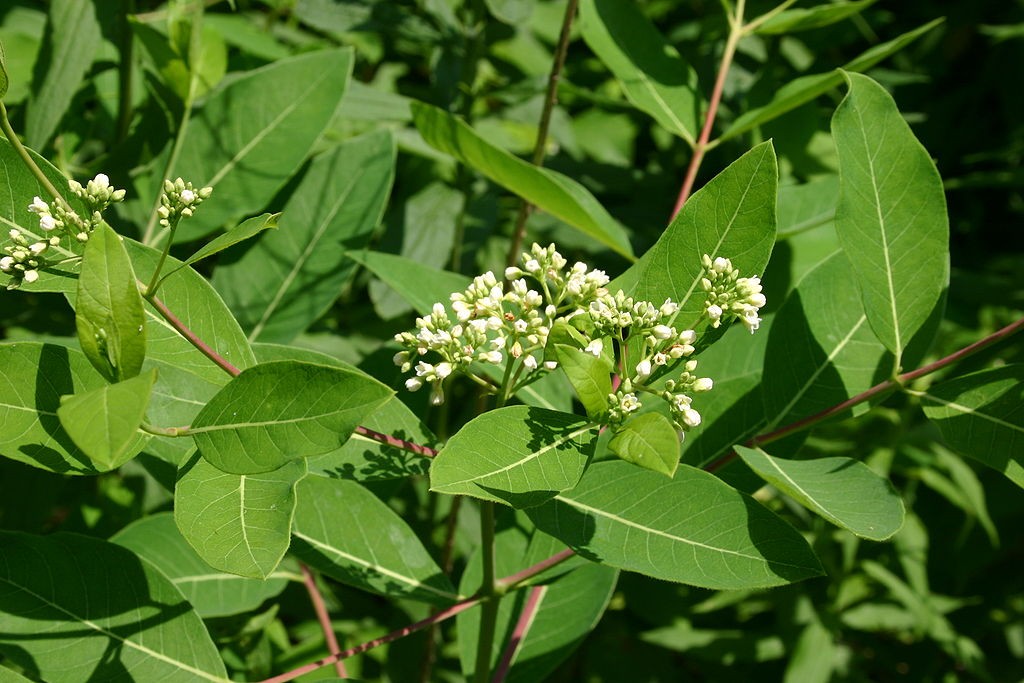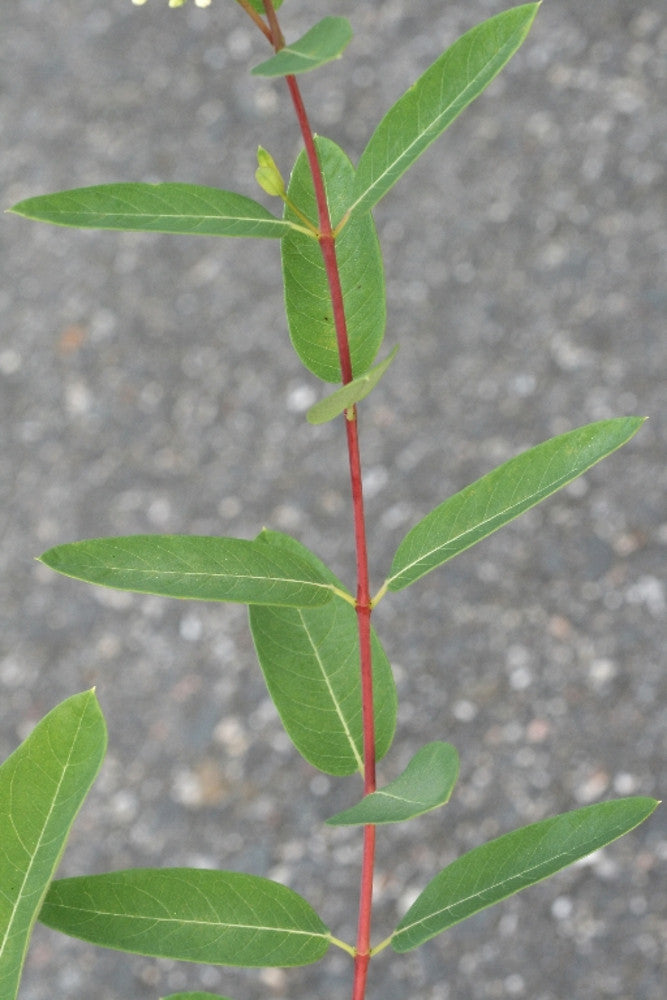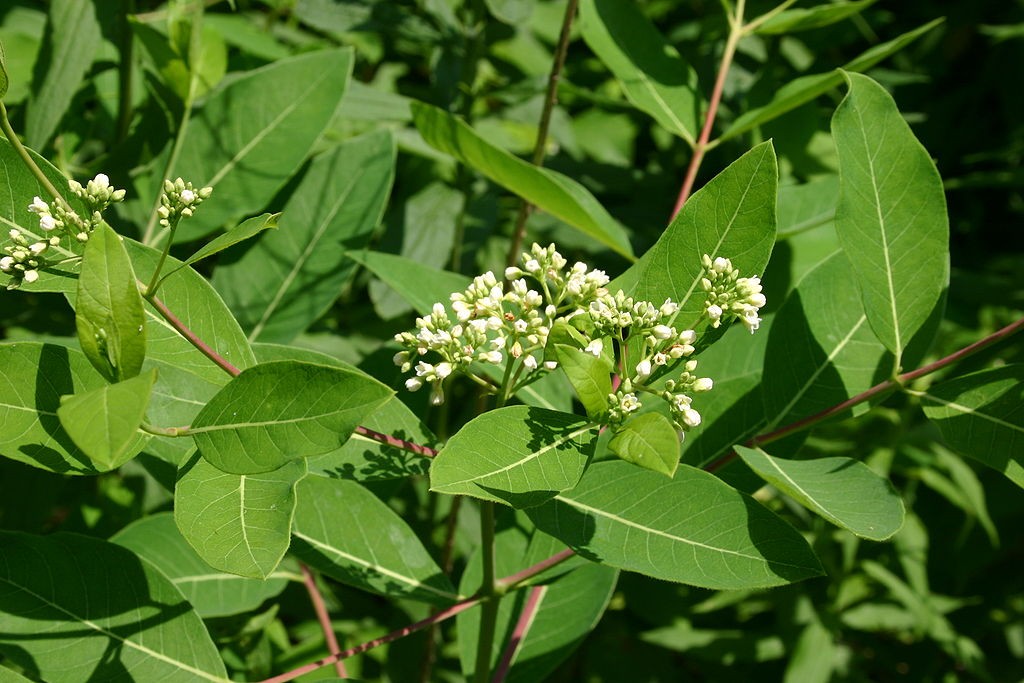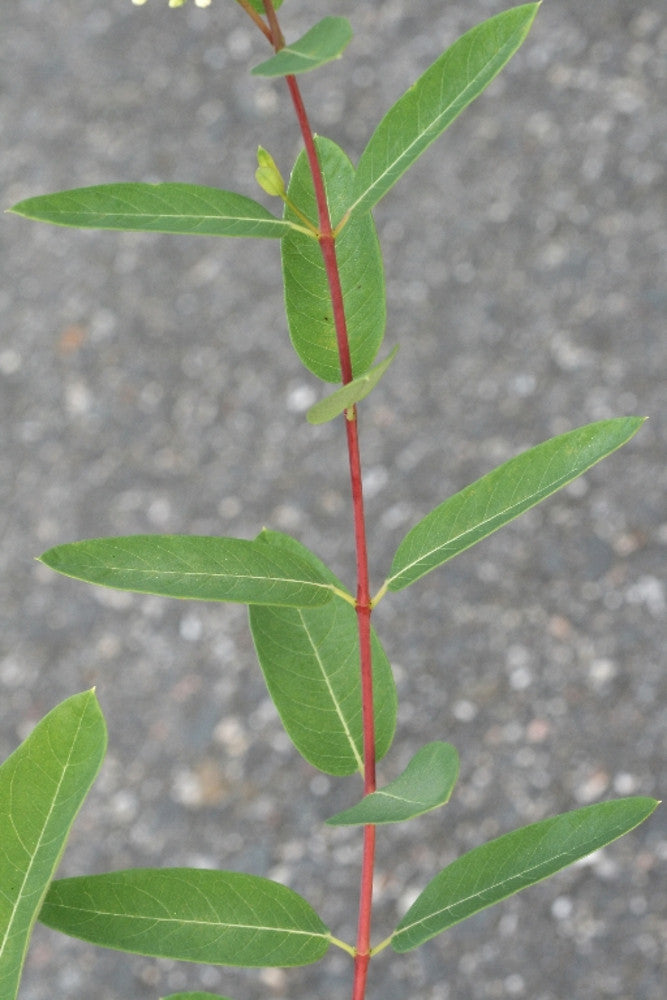 Splitrock Environmental
Hemp Dogbane (sṕ'áts'en úl)
Hemp Dogbane is a small perennial shrub that has smooth reddish stems with milky sap. It can be commonly found on roadsides and along ditches. It has yellowish green leaves that grow opposite. The stems of Hemp Dogbane are highly fibrous and were traditionally used to make twine and rope. It is toxic to humans and wildlife when eaten and is often considered a problem invasive species.
Latin Name
Apocynum cannabinum
Type
Shrub
Height and Spread
From 0.3 to 1 m tall.
Up to 0.5 m spread.
Bloom Colour
Greenish white.
Bloom Months
Late June to August
Foliage Colour
Yellowish green.
Seed Months
After flowers.
Light and Water
Grows in a variety of open to shaded conditions.
Likes water, but will also grow on dry hillsides.
Ethnobotany Information
Hemp Dogbane was highly valued by Indigenous peoples of the South Interior for its highly fibrous stem. It was harvested and dried in the wind to remove the fibrous parts which were then woven into twine for a great variety of uses.
Wildlife Uses
All parts of the plant are poisonous and are generally avoided by wildlife.
Garden Uses
Hemp Dogbane can be invasive due to its rapid spreading by its root system. For this reason, while it is beautiful, it is used in limited ways in garden systems. For restoration purposes the rapidly spreading root system can help stabilize banks though.
Facts
While all parts of the plant are poisonous to ingest, it is possible to make chewing gum from the milky latex once squeezed from the plant and let to sit overnight.
Propagation Techniques
Propagation of Hemp Dogbane is relatively easy through taking root cuttings.