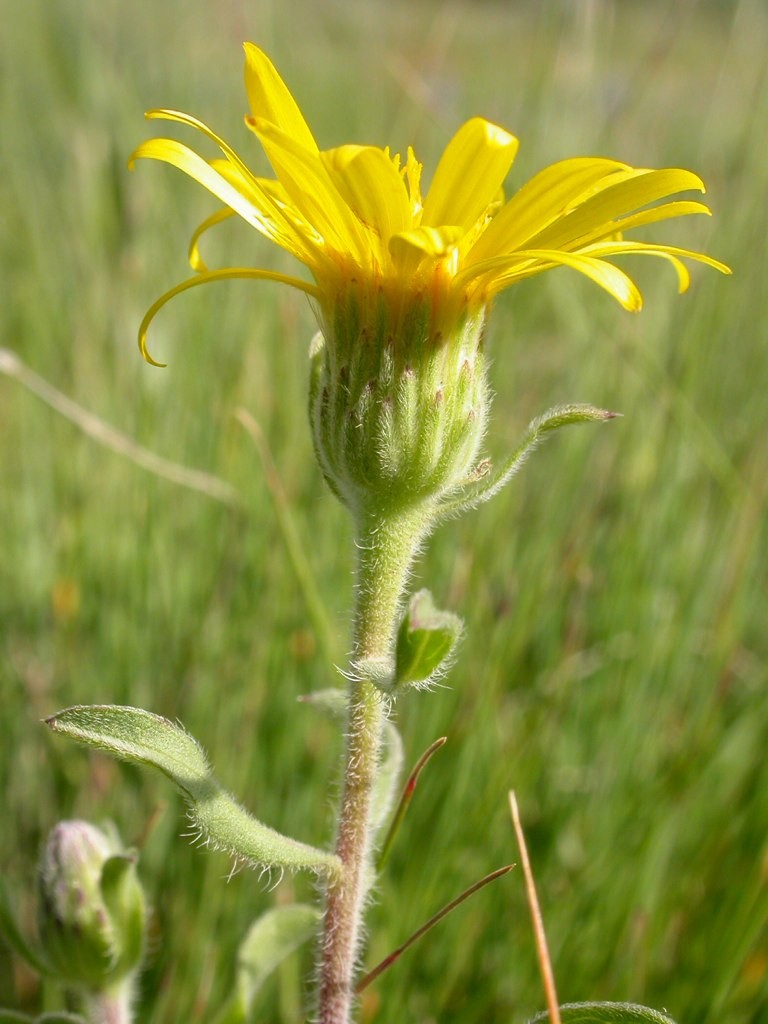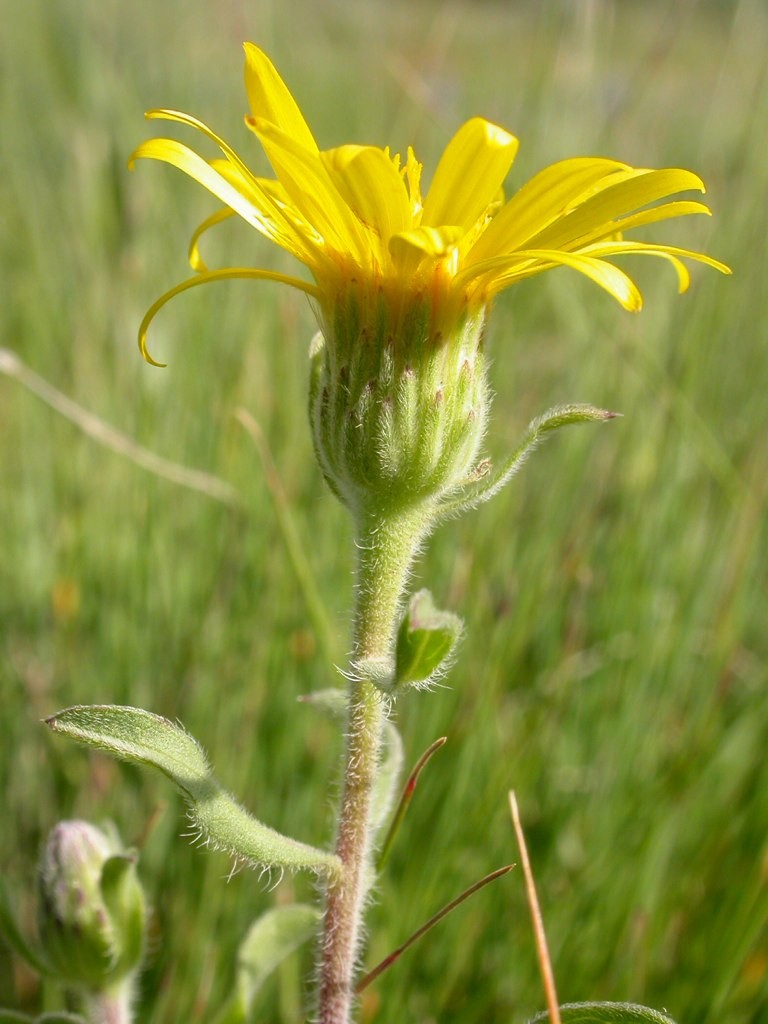 Splitrock Environmental
Golden-Aster
Golden-Aster is a 10-50 cm tall perennial with several hairy branched stems, each producing a yellow flower head. It grows in open sagebrush grasslands and dry forests, as well as can be found along roadsides.
Latin Name
Heterotheca villosa
Type
Forb
Height and Spread
10 – 50 cm tall.
10 – 25 cm spread.
Bloom Colour
Yellow
Bloom Months
July – September
Foliage Colour
Dark green with white coloured hairs.
Seed Months
After flowers from August – September.
Light and Water
Generally grows in open well lit areas.
Often found in dry areas such as sagebrush grasslands and ponderosa pine dominated forests.
Ethnobotany Information
Golden-Aster was sometimes used medicinally to treat toothaches and as an insect repellent.
Wildlife Uses
Like other flowering herbaceous plants, Golden-Aster is valuable to pollinators such as bees. It is also grazed by larger herbivores.
Garden Uses
Golden-Aster excels in rocky, medium-dry environments and can be used effectively in dryland landscaping.
Facts
The latin name villosa means 'soft-haired', which refers to the hairiness of Golden-Aster.
Propagation Techniques
Golden-Aster can be propagated by seed fairly easily.