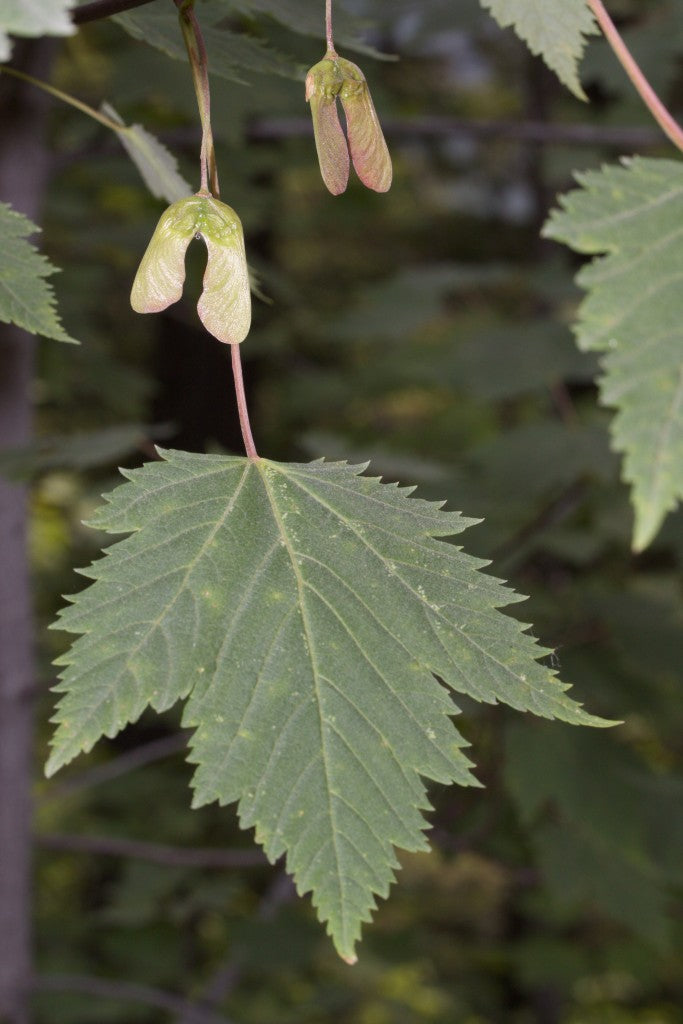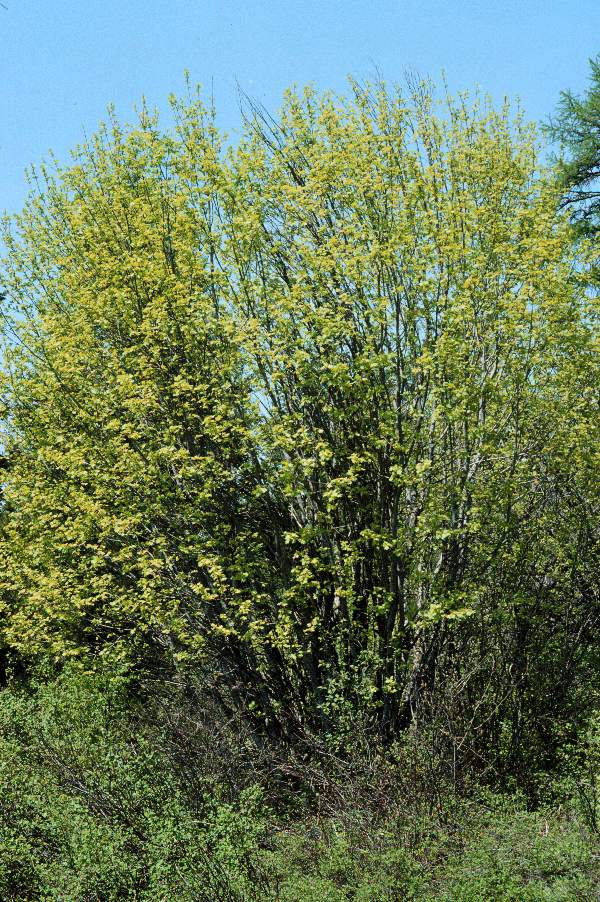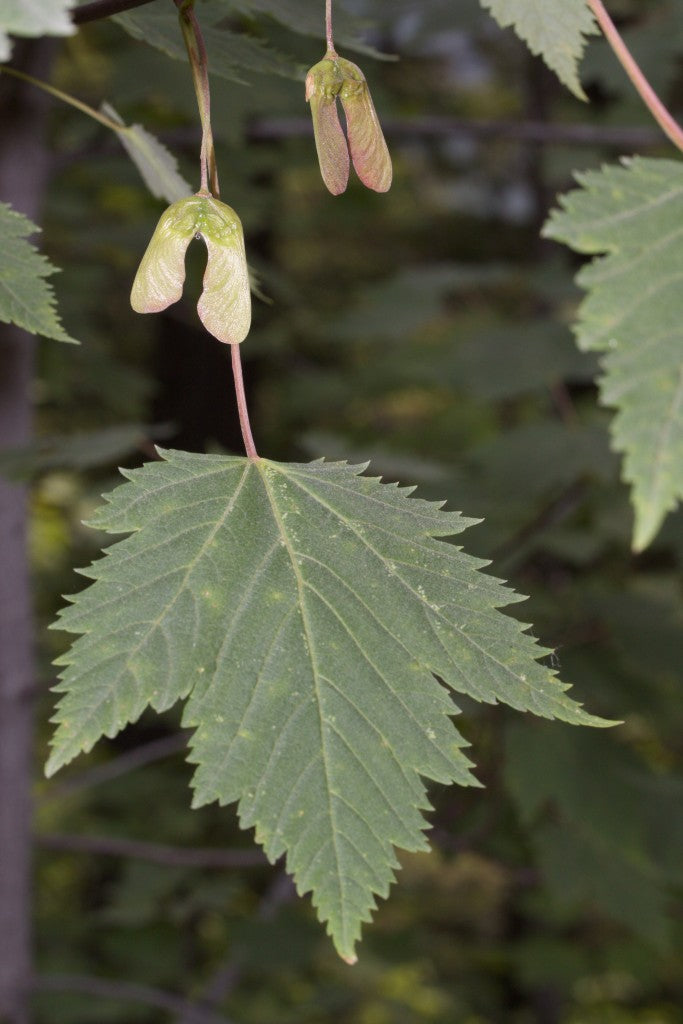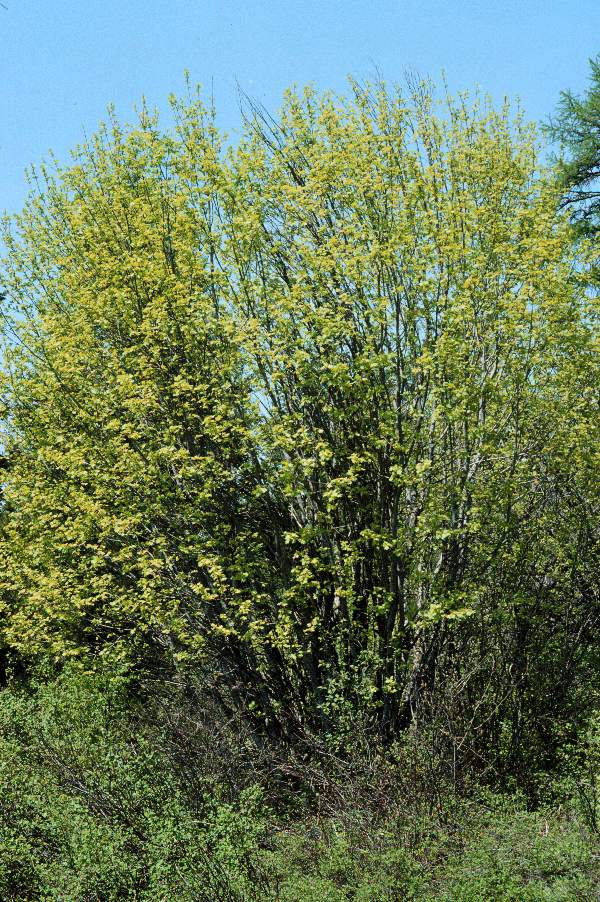 Splitrock Environmental
Douglas Maple (sgwálqwmaz')
Tall shrub with narrow crown and numerous upward-reaching stems. Bark is grey on mature stems, and bright red on new growth. Leaves are small and deep green in typical maple shape, becoming brilliant orange-red in the fall. Inconspicuous yellow-green flowers appear as leaves open in the spring. Reddish winged seeds ripen during the summer and stay on the branch for 8 – 9 months, adding colour to the shrub.
Latin Name
Acer glabrum
Type
Shrub
Height and Spread
Up to 7 m (23 ft.)
Bloom Colour
Yellow-green
Bloom Months
April
Foliage Colour
Dark green above, grayish green below.
Seed Months
August – September
Light and Water
Full sun or partial shade
Ethnobotany Information
Wood was used for snowshoe frames, small bowls, and whisks. The inner bark was made into twine or rope and used to weave trays, bags, and baskets.
Wildlife Uses
Eriphyid mites, which attack the leaves of Douglas maple, proide an excellent food source for hummingbirds. Douglas maple is an important nectar source for many insect species. The twigs provide nutritious browse for ungulates.
Garden Uses
Acer glabrum is liked for its compact shrubby shape and striking fall colours. It thrives in both moist and dry sites, and in full or partial sun, making it a versatile plant that does well in non-irrigated landscapes. It can be used to shade herbaceous plants. It attracts birds, squirrels, and pollinators. Young twigs are vulnerable to deer browse.
Facts
Douglas maple is pollinated by the cellophane bee, which nests underground in hollows lined with a cellophane-like substance.