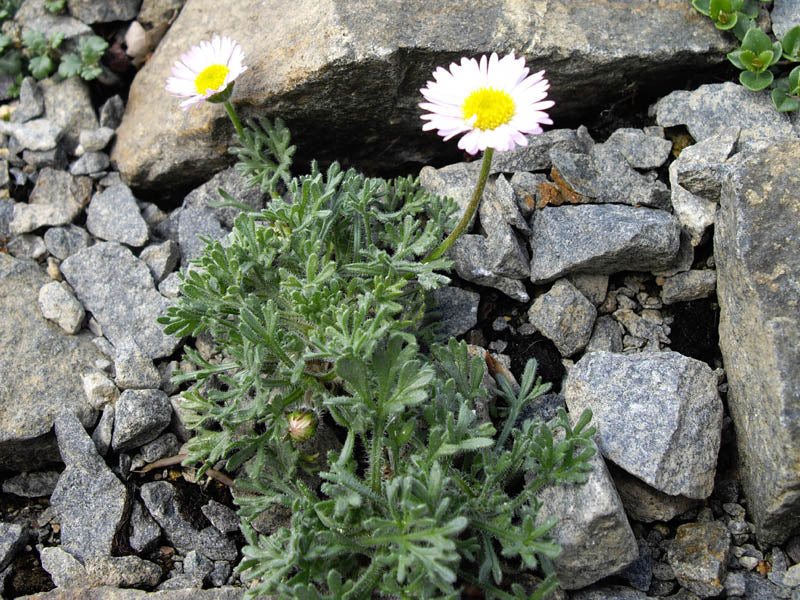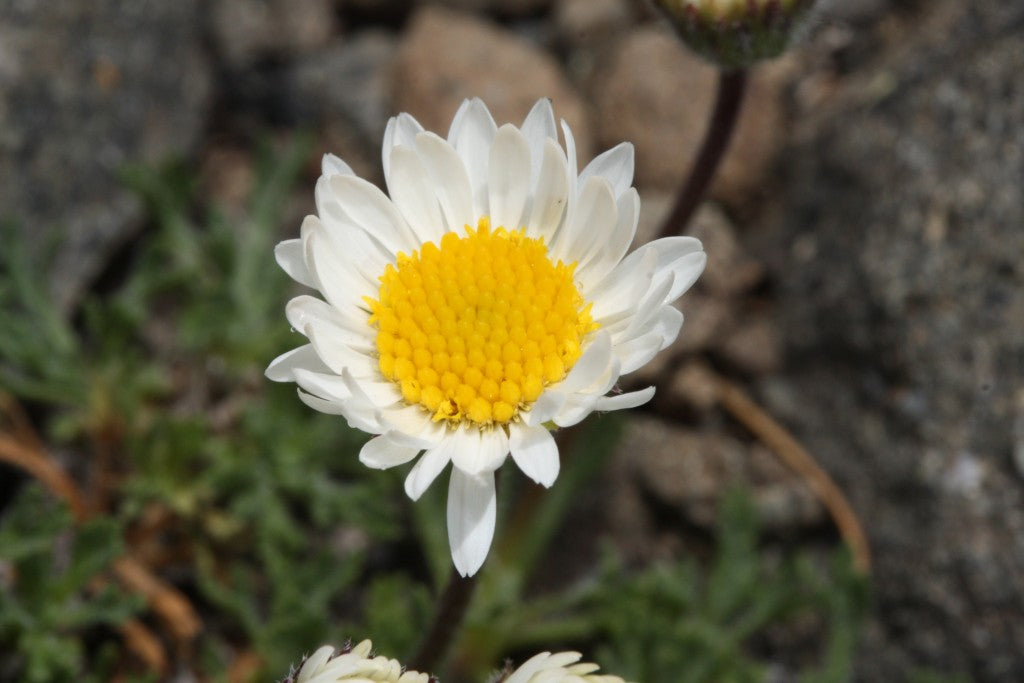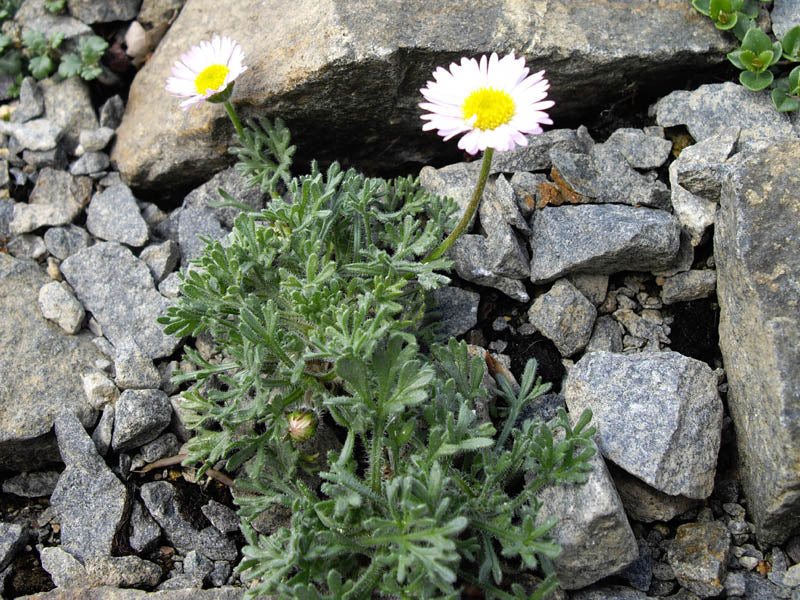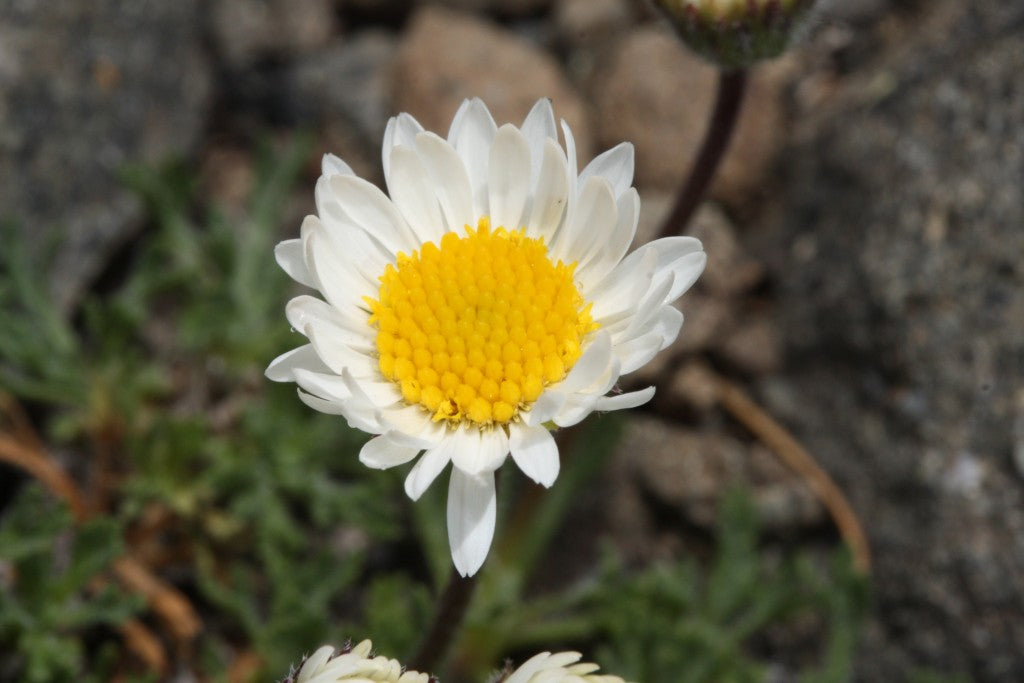 Splitrock Environmental
Cut-Leaved Daisy
Cut-Leaved Daisy are common in our area and are easily identified by their white and yellow flowers, distinct from other daisies by their highly dissected leaves.
Latin Name
Erigeron compositus var. glabratus
Type
Forb
Height and Spread
Up to 25 cm tall.
Under 30 cm spread.
Bloom Colour
Yellow centres with white petals.
Bloom Months
Blooms for a long period – from May to July.
Foliage Colour
Light to dark green.
Seed Months
Seeds after blooming from early to late summer.
Light and Water
Generally grows in open areas.
Grows in dry to moist climates.
Ethnobotany Information
There is limited information on the ethnobotanical uses of Cut-Leaved Daisy, though it is noted that the Nlaka'pmx people used the plant dried and powdered for sores.
Wildlife Uses
Cut-Leaved Daisy attracts bees, birds, and other pollinators due to its extended blooming time.
Garden Uses
Cut-Leaved Daisy are a a beautiful native daisy that can be used in place of domestic varieties.
Facts
While Cut-Leaved Daisies are commonly found at low elevation, they also grow on alpine and sub-alpine ridges.
Propagation Techniques
Cut-Leaved Daisies can be propagated through directly seeding into soil.