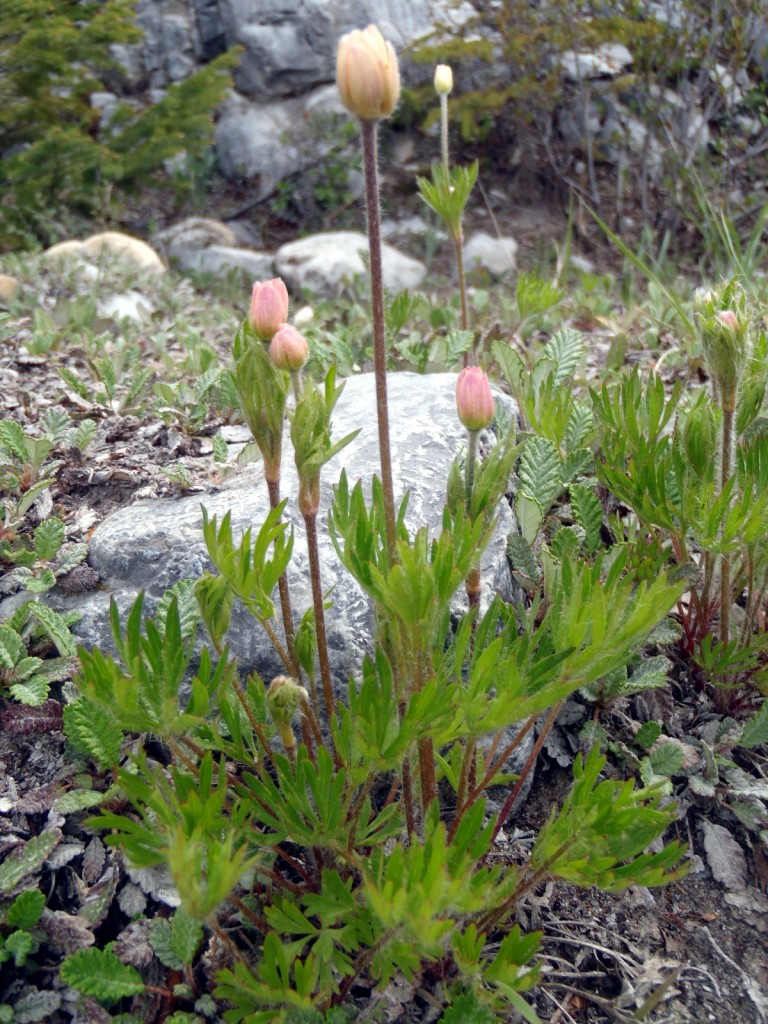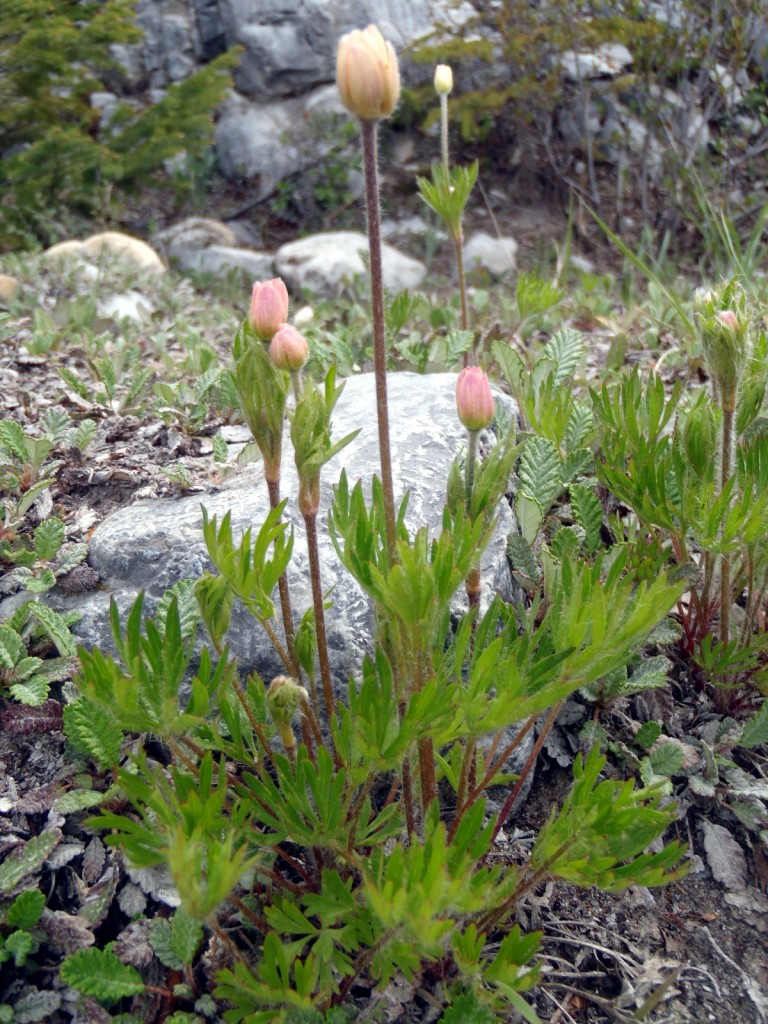 Splitrock Environmental
Cut-Leaf Anemone
Cut-Leaf Anemone is a small flowering perennial with creamy white to yellow flowers and long basal leaves that are deeply lobed. It is most commonly found at high alpine and sub-alpine elevations, though it does also grow at low elevation.
Latin Name
Anemone multifida
Type
Forb
Height and Spread
15 – 50 cm tall.
10 – 25 cm spread.
Bloom Colour
Creamy White/Yellow
Bloom Months
May – June at lower elevations. Often found in the alpine blooming in July or August.
Foliage Colour
Deep, soft green
Seed Months
July
Light and Water
Grows mostly in open forests and grasslands.
Highly adaptable, often found in dry rocky areas to wet climates.
Ethnobotany Information
Cut-Leaf Anemone was made into a strong decoction to kill fleas and lice. The leaves were also used to stop nosebleeds by the Nlaka'pmx people.
Wildlife Uses
When flowering, Cut-Leaf Anemone produces large amounts of pollen, which is beneficial for bees and other pollinators. Cut-Leaf Anemone is not well liked as a food source for other wildlife species as it is mildly toxic.
Garden Uses
Cut-Leaf Anemone is quite small, but is a very pretty native wildflower. It can be difficult to successfully germinate in a garden setting though.
Facts
All parts of the Cut-Leaf Anemone are toxic when fresh, but only dangerous in large quantities.
Propagation Techniques
Cut-Leaf Anemone is best propagated by seed, but it can be difficult to germinate.