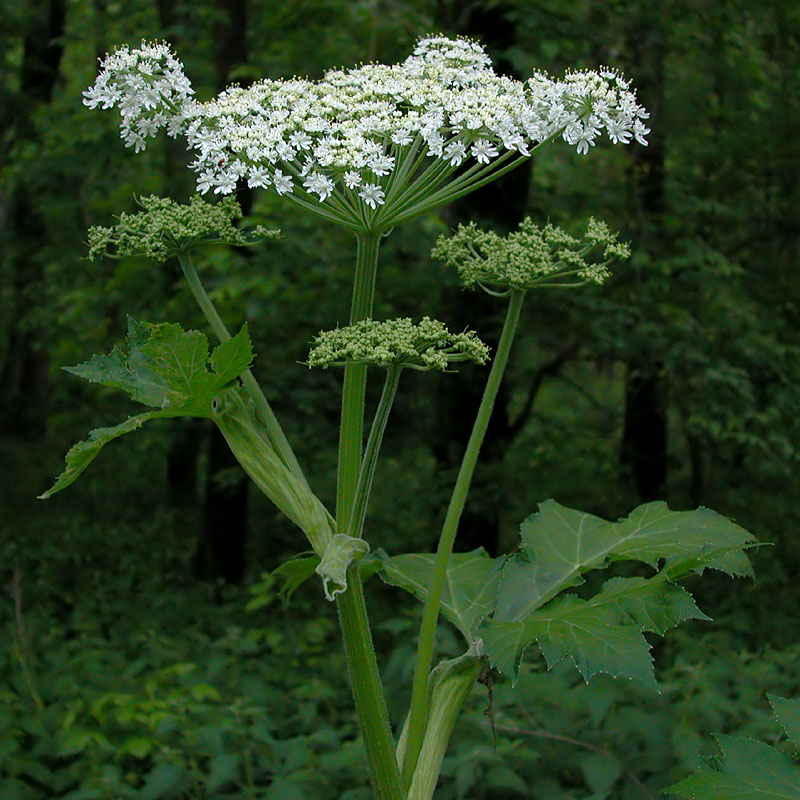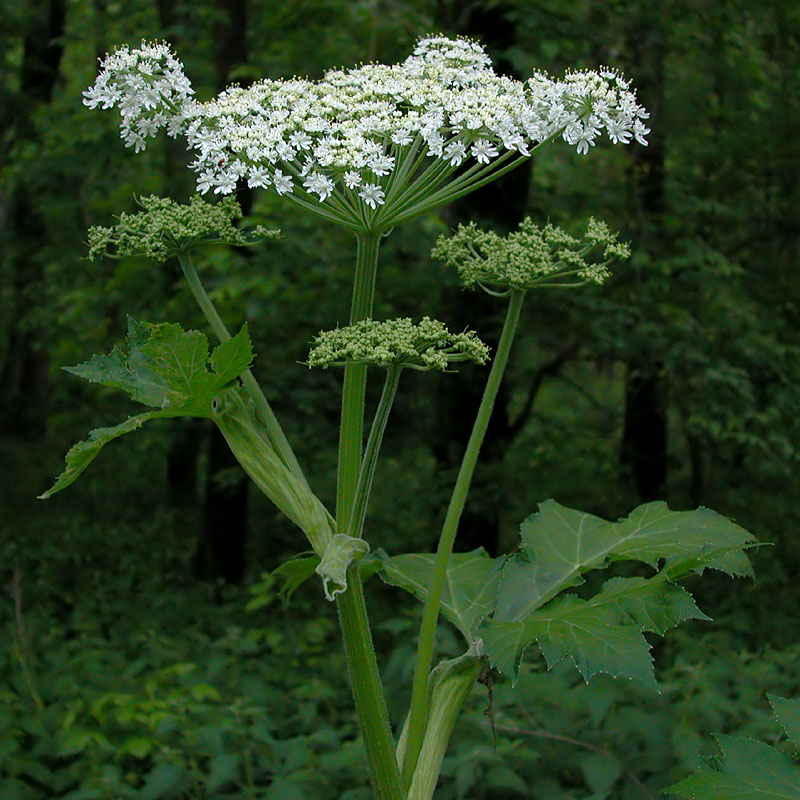 Splitrock Environmental
Cow-Parsnip (hákwa7)
Cow Parsnip is a large perennial with a stout taproot and cluster of fibrous roots. It has distinct white, flat-topped flowers and large coarsely toothed leaves. It is also known as Indian Celery and is still widely used as a green vegetable when young.
Latin Name
Heracleum lanatum
Type
Forb
Height and Spread
1 – 3 m tall.
~0.5 – 1 m spread.
Bloom Colour
White
Bloom Months
June/July
Foliage Colour
Bright green and hairy
Seed Months
July/August
Light and Water
Most commonly found in open forests with mixed light.
Grows in moist open forests, seepage areas, and moist disturbed areas.
Ethnobotany Information
Cow-Parsnip is widely harvested as a green vegetable in early spring when the stalks are young. The dry hollow stems were also occasionally used to make whistles.
Wildlife Uses
Cow-Parsnip is commonly used as a food source when young for many species of wildlife, just as it is for humans. It's broad leaves on the mature plant can also provide habitat and cover for small species of wildlife.
Garden Uses
Cow-Parsnip can be used in a garden to harvest as a vegetable when it is young. Its white flowers are also large and distinct when blooming, which can be added to a wet area of a landscaped native plant garden.
Facts
While Cow-Parsnip is generally considered harmless, one must be careful to not mistake it for Giant Hogsweed, which can cause severe blisters and burns upon contact, or Poison Hemlock, which is deadly if ingested in even small amounts.
Propagation Techniques
Cow-Parsnip produces large quantities of seeds that have relatively high germination rates.