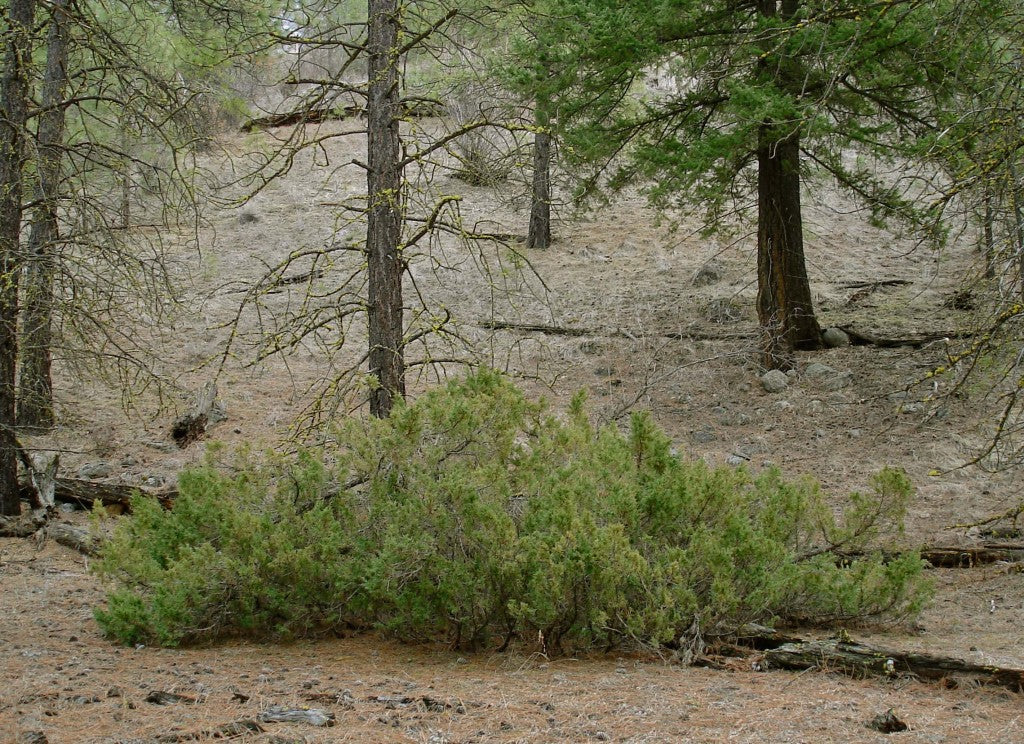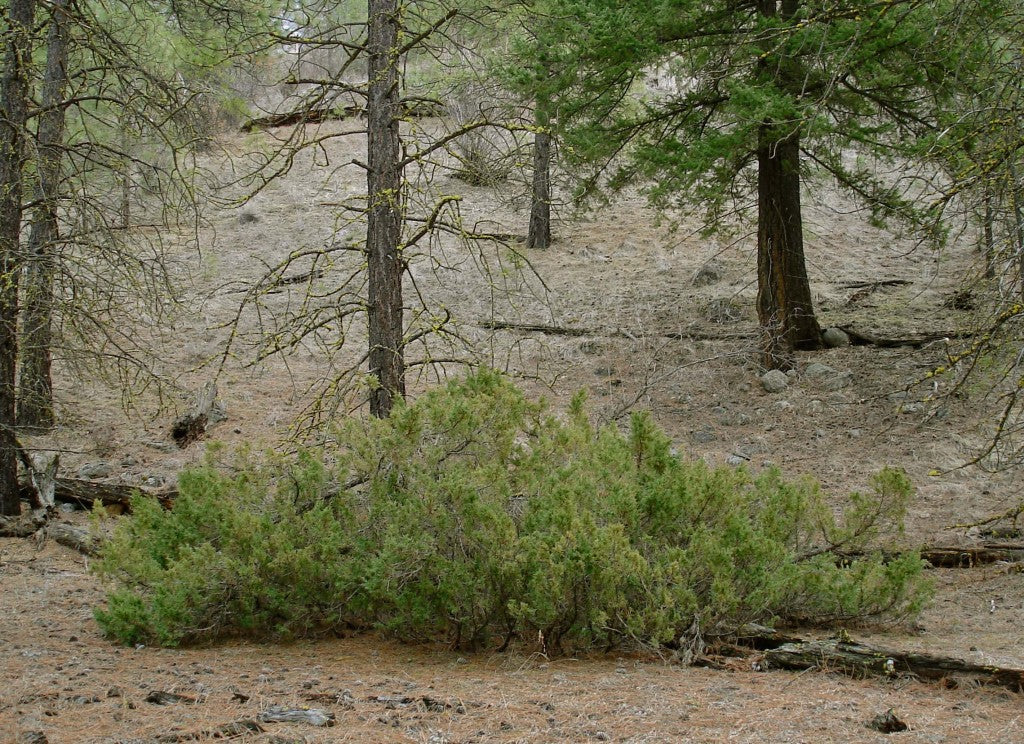 Splitrock Environmental
Common Juniper (tsíktsektaz')
Common Juniper is a trailing shrub that is less than 1 m tall and spreads up to 3 m in diameter. It is easily distinguished from Rocky Mountain Juniper, which grows into a small tree, by its low height and large spread. Common Juniper has a long history of use by indigenous peoples in the south interior.
Latin Name
Juniperus Communis
Type
Shrub
Height and Spread
Up to 1 m tall.
Up to 3 m spread.
Bloom Colour
Does not bloom
Bloom Months
N/A
Foliage Colour
Very prickly needles that are whitish above and dark green below.
Seed Months
Common Juniper seeds are inside a pea sized berry that takes approximately 18 months to mature. Seeds mature in the second season in March or April.
Light and Water
Grows from low to alpine elevations, generally in dry open forests or the edges of grasslands.
Grows well in dry rocky conditions with limited water.
Ethnobotany Information
Common Juniper has a long history of use by many peoples. Most indigenous peoples of the south interior did not eat juniper berries, but the St'at'imc people are noted to have used them as a travelling food. The most common use for Juniper though is as a deodorizer or cleanser. Juniper is a known diuretic and was made into a tea as a cure for many ailments. Perhaps most well known today, Juniper is one of the main ingredients used to flavour gin.
Wildlife Uses
Common Juniper provides habitat and protection for small birds and ground creatures as it grows densely are spreads across a large area. The berries are an important food source for many wildlife species, but wildlife are also very important to the spread of Common Juniper. The seeds are only able to germinate once the fleshy outside has been dissolved, and as a result Juniper are commonly spread through the seeds passing through the digestive system of birds and other wildlife.
Garden Uses
Common Juniper is often used in landscaping settings as an ornamental shrub. It grows well in rocky conditions with little water and can be quite beautiful with its spiky needles and bright berries.
Facts
Juniper is not commonly used as lumber due to its small size, but with its long lasting and pleasant aroma it is often used for crafts.
Propagation Techniques
Common Juniper can be propagated by cuttings or by seed. Cuttings are more commonly used because seeds must be processed to remove the fleshy outside before they can germinate.