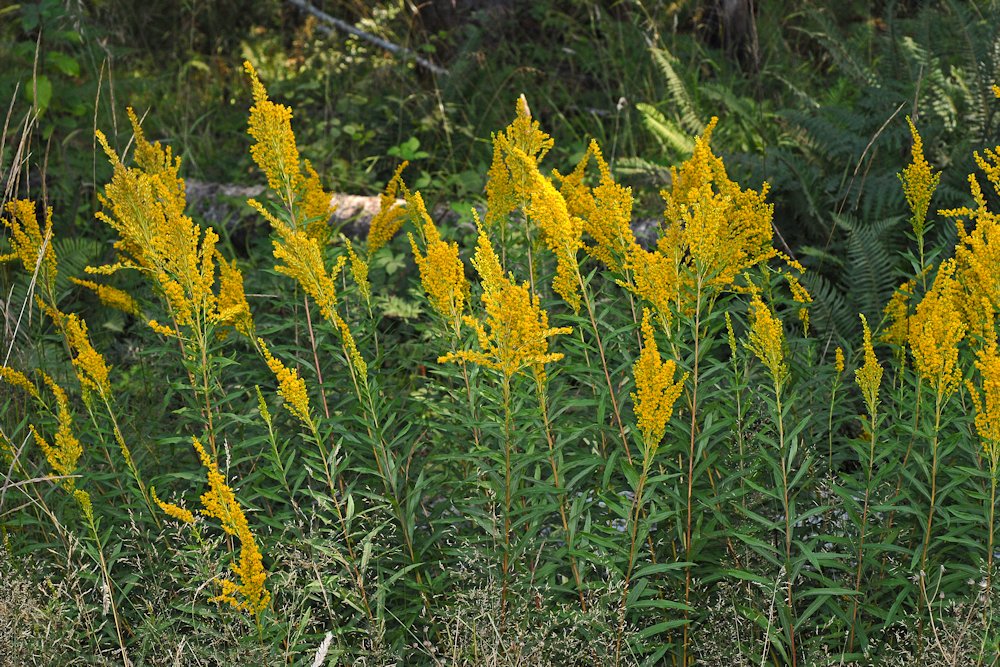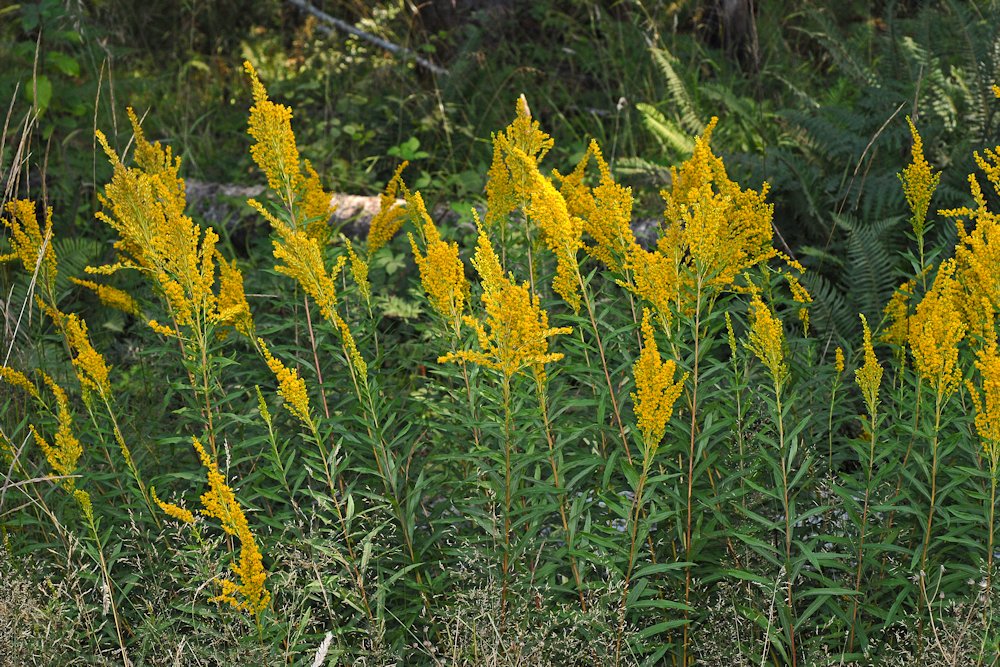 Splitrock Environmental
Canada Goldenrod (xek'tálhp)
Canada Goldenrod is a tall herbaceous perennial with bright green leaves that grow mostly from the stems and bright yellow clusters of flowers at the tops of stems.
Latin Name
Solidago canadensis
Type
Forb
Height and Spread
0.3 – 2 m tall.
Up to 1 m spread.
Bloom Colour
Bright yellow in dense clusters
Bloom Months
July – September
Foliage Colour
Bright green stems and leaves.
Seed Months
Seeds in early fall.
Light and Water
Will grow in highly variable conditions, from open sites or ditches to denser forests.
Also quite variable and hardy, will grow in dry or wetter sites.
Ethnobotany Information
Canada Goldenrod has been most commonly used to make a tea. Among the Nlaka'pmx and Okanagan peoples this tea was used specifically to help with diarrhea, but as well during the American Revolution is was used as a substitute for highly taxed English tea.
Wildlife Uses
In terms of wildlife uses, Canada Goldenrod is most widely regarded as beneficial for bees and other insects. With its large clusters of flowers and wide ranging habitat it is very valuable to pollinators.
Garden Uses
Canada Goldenrod has traditionally been seen as a weed species, and due to its ability to rapidly spread one should plant with care in a garden settings, but it is also very distinct looking and can attract bees to your garden to help pollinate other plants.
Facts
Canada Goldenrod is widely regarded as a highly invasive week in parts of Europe, China, and Japan and has been credited with the extinction of many native species in those areas.
Propagation Techniques
Canada Goldenrod produces a large amount of seed that are easily germinated.