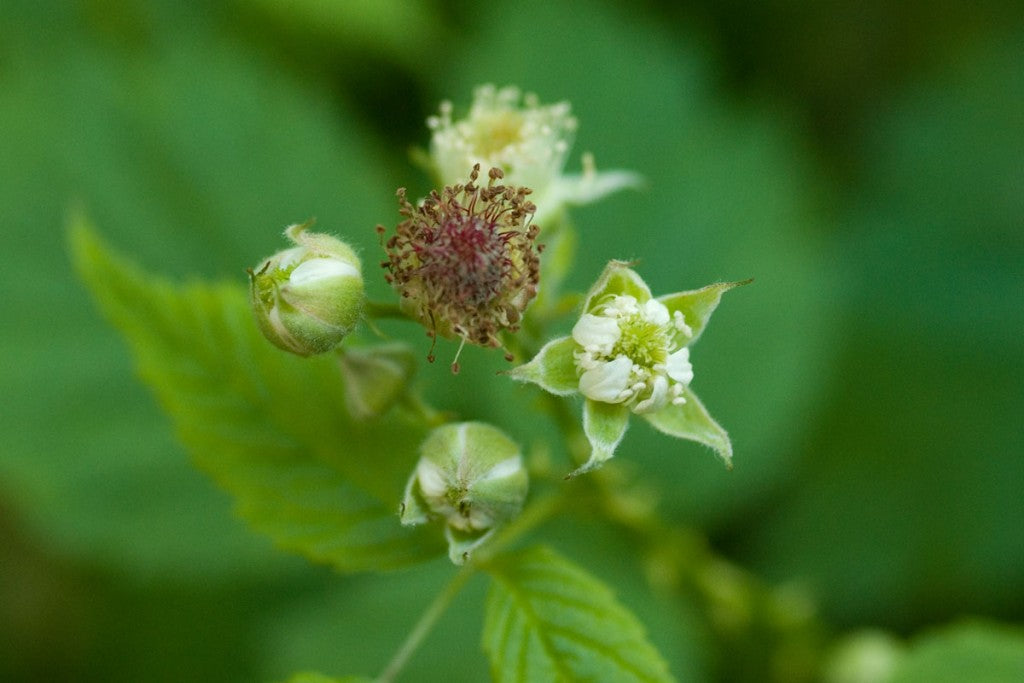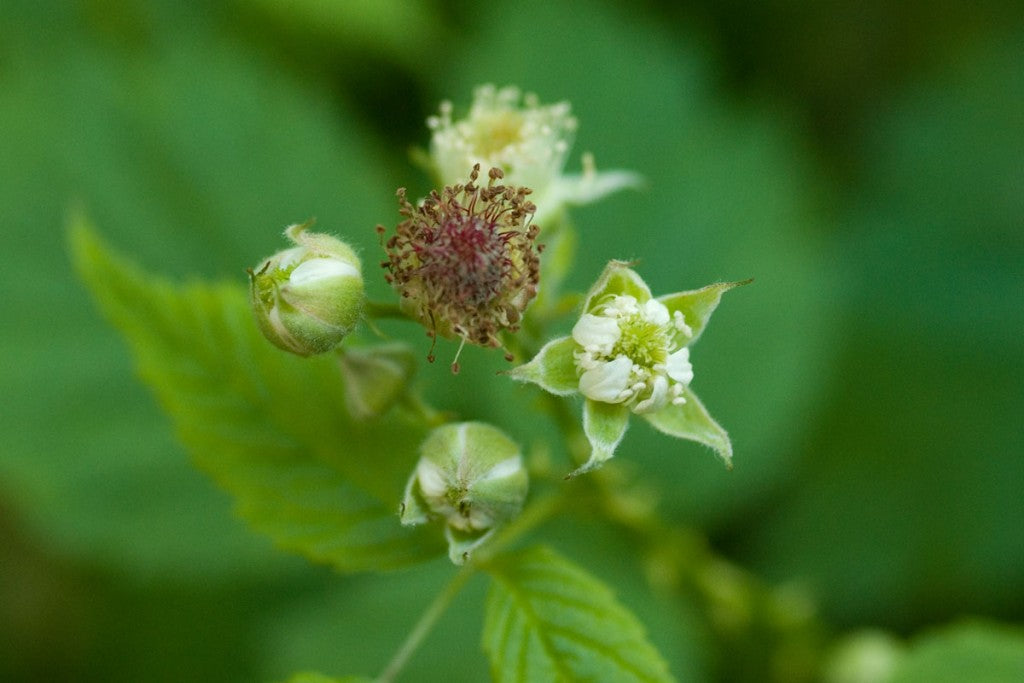 Splitrock Environmental
Blackcap (tsats7úsa7)
Blackcaps are also commonly known as black raspberry or blackberry (but are much different from commercial blackberry varieties). This shrub, best known for its edible berries, grows up to 3 m tall with sharp prickly stems and toothed leaves that have a wooly underside.
Latin Name
Rubus leucodermis
Type
Shrub
Height and Spread
1 – 3 m tall.
1 – 3 m in spread.
Bloom Colour
White with some yellow in centre.
Bloom Months
Early spring.
Foliage Colour
Green leaves with soft wooly underside.
Seed Months
Mid to late Summer.
Light and Water
Rocky slopes, clearings, and open forests.
Dry to moist soil.
Ethnobotany Information
Due to their sweet and juicy berries, blackcaps have been collected and eaten by many peoples over a long history.
Wildlife Uses
The berries are also eaten by bears, birds, and many species of insects. The thick prickly foliage of blackcaps can also provide protective habitat for small mammals and species of birds.
Garden Uses
With their sweet berries that are great to eat fresh or make into jams or sauces, Blackcaps are a valuable addition to any garden. Once established Blackcaps can grow in very dry conditions, but with more water they will produce higher quantities and larger berries.
Facts
Did you know that this species of native blackcap is the basis for the common artificial flavour 'blue raspberry'? This flavour is now produced synthetically, but blackcaps were originally used – try both side by side and see if you can taste it.
Propagation Techniques
Blackcaps often reproduce through spreading their root system and sprouting new stalks. In a nursery or garden setting this can be used to take root cuttings for new plants.