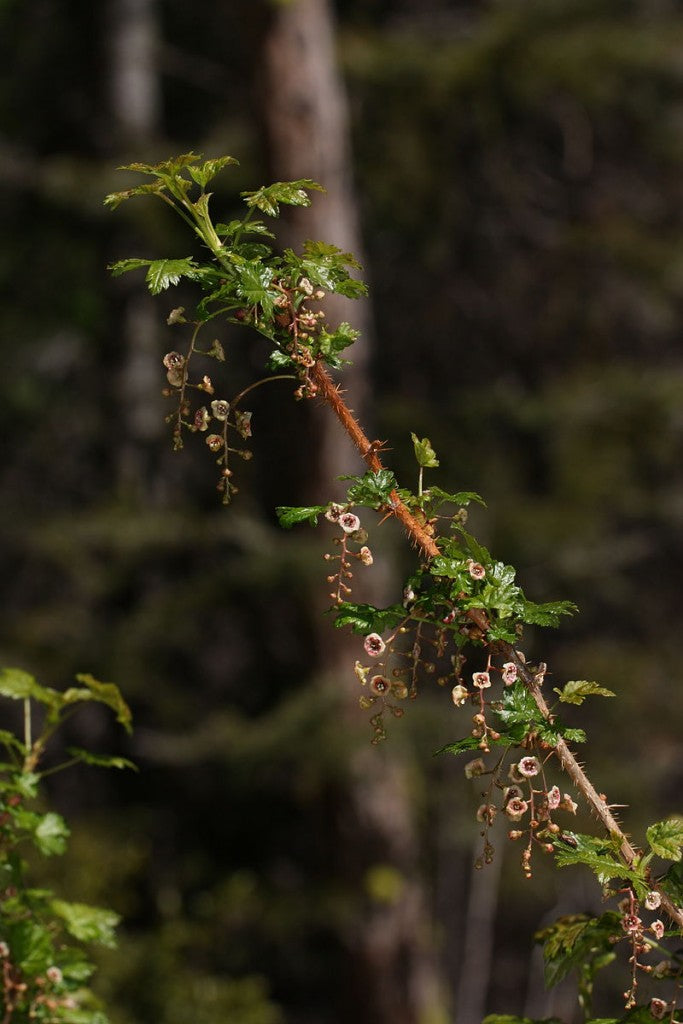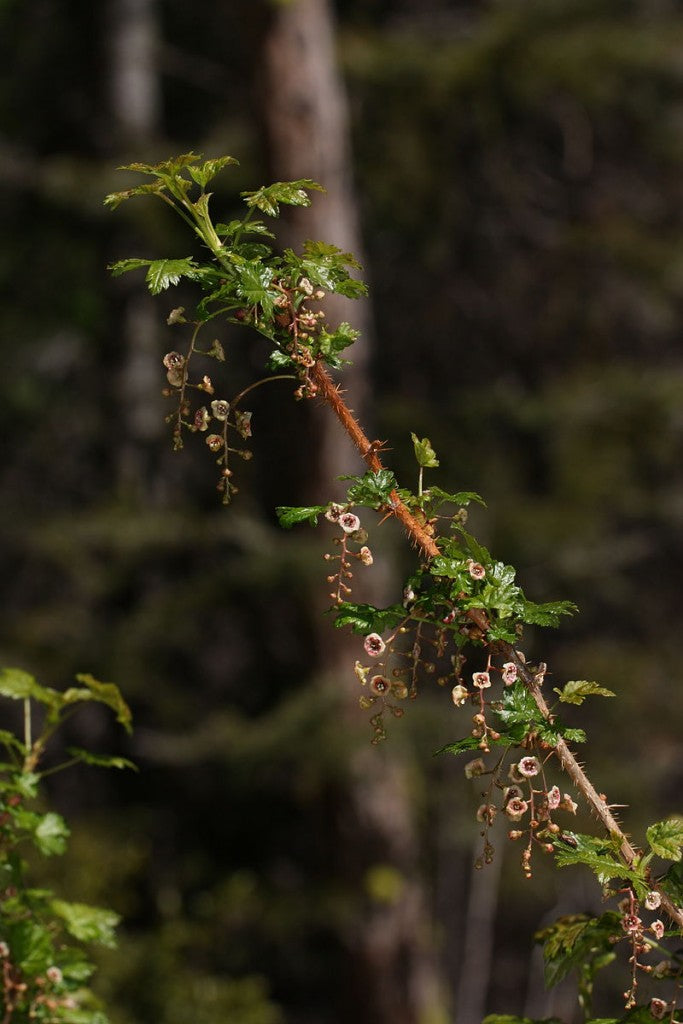 Splitrock Environmental
Black Gooseberry (sxniz')
The Black Gooseberry produces dark purple berries that are eaten fresh, or more commonly made into jam. The gooseberry bush is 0.5 – 2 m tall, covered with many small prickles, and has somewhat maple shaped leaves. It grows widespread in the south interior of BC in forests and clearings.
Latin Name
Ribes lacustre
Type
Shrub
Height and Spread
0.5 – 2 m tall.
Up to 2 m in spread.
Bloom Colour
Reddish, saucer shaped flowers with small pink to purple petals.
Bloom Months
Early spring.
Foliage Colour
Green leaves with brown to cinnamon coloured stems.
Seed Months
Mid to late Summer.
Light and Water
Rocky slopes, clearings, and open forests.
Dry to moist soil.
Ethnobotany Information
Black Gooseberries are widespread and were eaten by all interior Indigenous peoples. They can be eaten fresh, cooked into a sauce or jam, or made into a tea said to be good for colds. They leaves of the bush were also made into a tea used medicinally for colds and diarrhea.
Wildlife Uses
The berries from Black Gooseberry bushes are widely eaten by many species of wildlife, including birds, mammals, and insects.
Garden Uses
Black Gooseberries are great for gardens for their tasty berries and adaptability to a large variety of conditions. One should note that the spines of gooseberry bushes cause allergic reactions in some people.
Facts
While Black Gooseberries are widespread and native to this area, in other parts of North America they are considered an invasive species and are banned from being planted.
Propagation Techniques
Black Gooseberry plants can be propagated by cuttings or by seed. Cuttings can easier as the germination process for gooseberries can be complex.