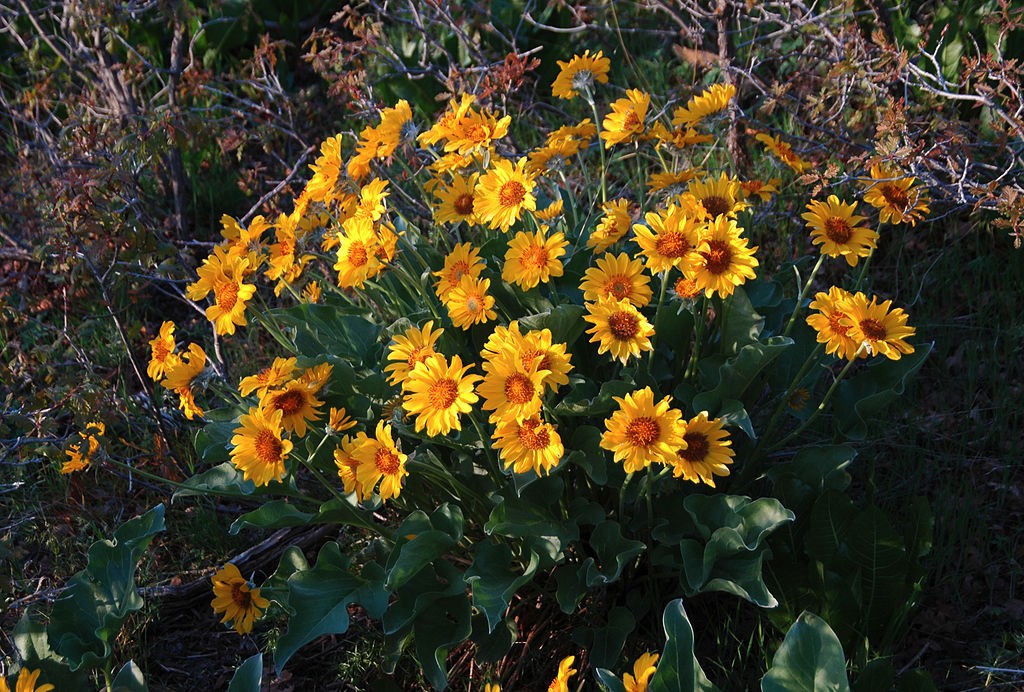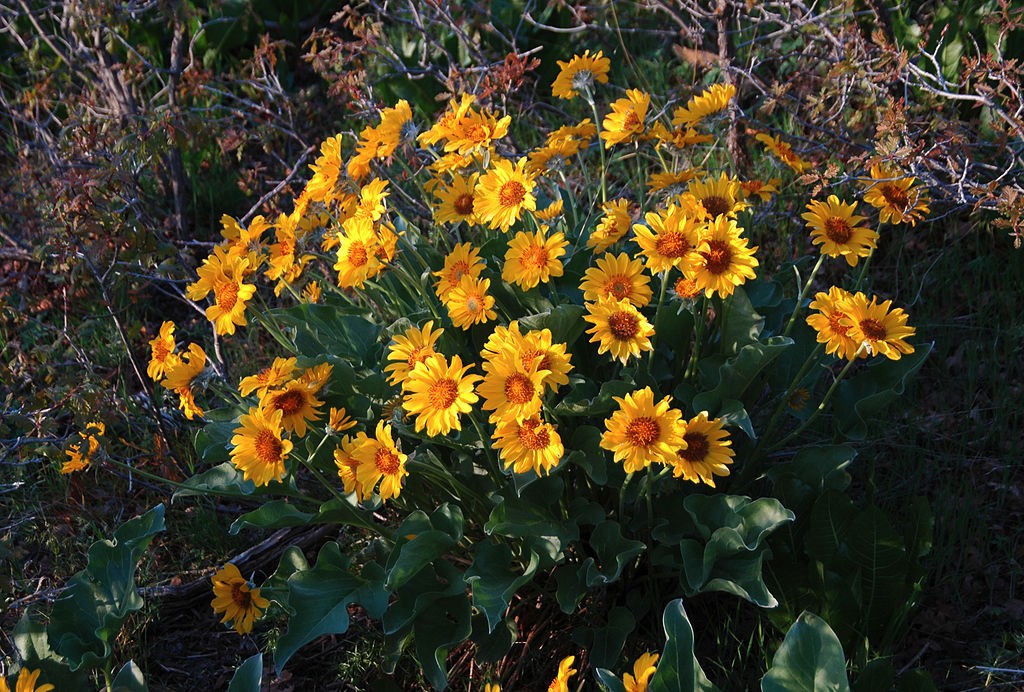 Splitrock Environmental
Arrow-Leaved Balsamroot (súxwem)
Arrow-Leaved Balsamroot is a commonly noted plant in the dry south interior, with bright yellow flowers that bloom in early spring and silvery-green arrow shaped leaves. It was a very important food source for Indigenous peoples, with almost all parts of the plant being edible.
Latin Name
Balsamorhiza sagittata
Type
Forb
Height and Spread
0.2 – 0.8 m tall.
Up to 1 m spread.
Bloom Colour
Bright yellow with an orangeish red centre.
Bloom Months
March to May (depending on elevation)
Foliage Colour
Silvery-green – more green above and more silver below.
Seed Months
The seeds mature in mid-summer
Light and Water
Likes open sunny slopes.
Grows in dry areas, flowering in early spring when there is more water.
Ethnobotany Information
Arrow-Leaved Balsamroot was one of the most important food sources for many Indigenous peoples of British Columbia. All parts of the plant are edible, with the young leaves being eaten raw or steamed, the taproots roasted or steamed, and the seeds being used similar to sunflower seeds or pounded into a flower.
Wildlife Uses
Arrow-Leaved Balsamroot is commonly grazed by many wildlife species, including elk, deer, and sheep. As all parts of the plants are edible and widespread, Balsamroot is a staple for many species of wildlife.
Garden Uses
While Arrow-Leaved Balsamroot is widespread and very beautiful, it can be difficult to propagate and does not transplant well, making it a difficult plant to use to garden settings. If successful, it is both very beautiful and edible.
Facts
It is speculated that grazing by domestic sheep in some areas have led to a decline in the abundance of Balsamroot.
Propagation Techniques
Arrow-Leaved Balsamroot do not transplant well so are best seeded directly.