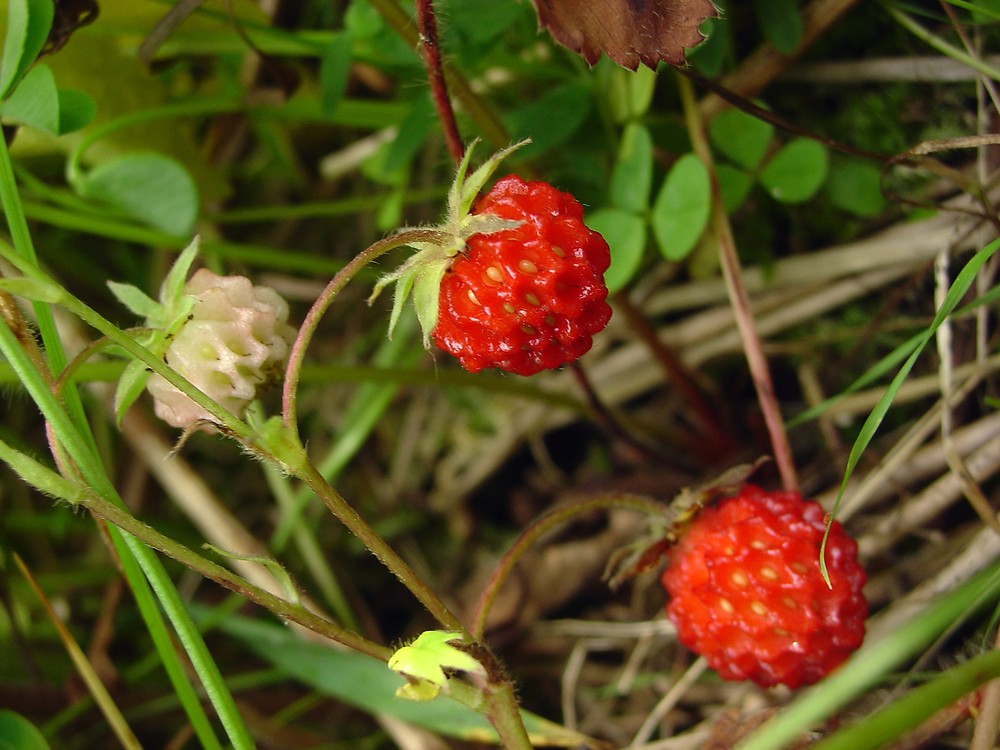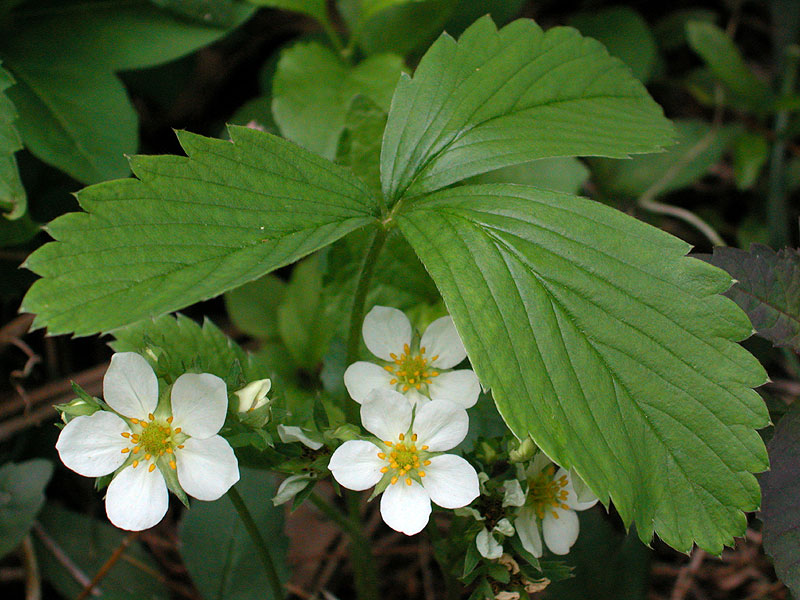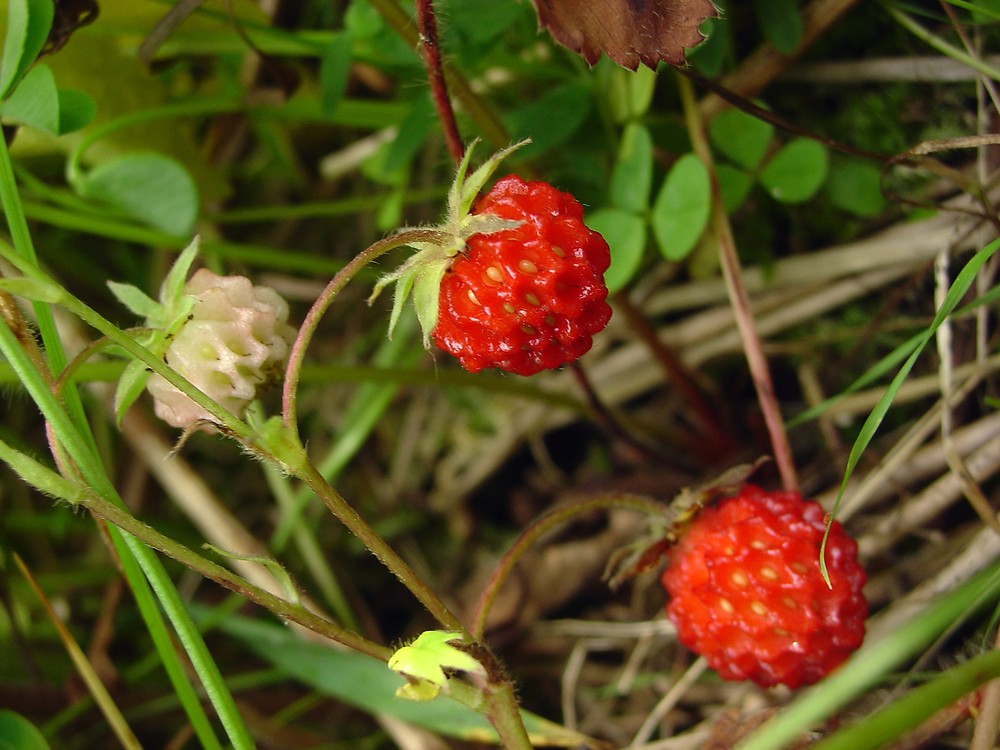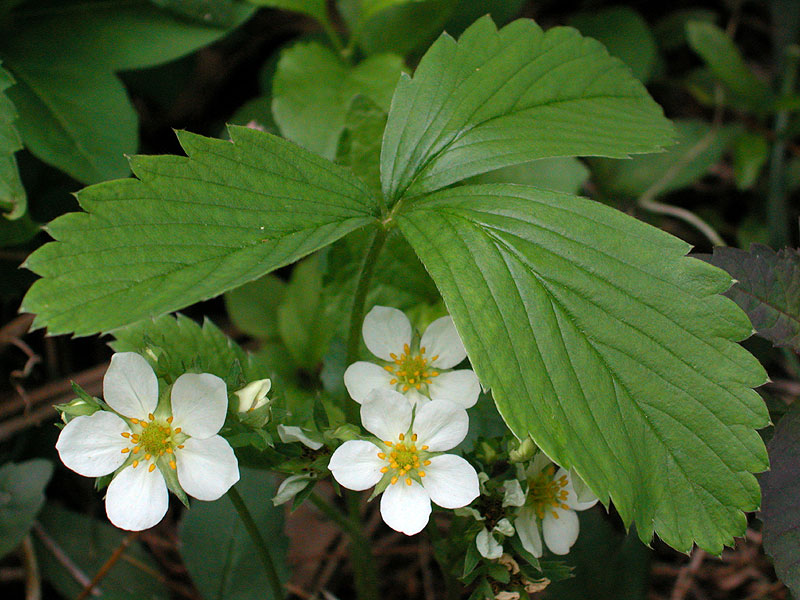 Splitrock Environmental
Wild Strawberry (skw'eláp)
Wild Strawberry is one of the most well known native plants to this area – prized for its tiny sweet berries that are much richer in flavour than domestic varieties. Each stalk has 3 leaflets and the berries grow on shorter stalks. It produces runners that help the plant spread into large mats.
Latin Name
Fragaria virginiana
Type
Forb
Height and Spread
Up to 10 cm tall.
Up to 10 cm spread per plant, much larger including runners.
Bloom Colour
White with yellow centres.
Bloom Months
Early spring (March, April).
Foliage Colour
Bluish green.
Seed Months
Seeds with fruit in early summer – May, June, July.
Light and Water
Variable, often in somewhat shaded areas though.
Enjoys a moderate amount of moisture.
Ethnobotany Information
Wild Strawberries have traditionally been highly valued by all interior indigenous peoples. The sweet berries were most commonly eaten fresh, but were also sometimes mashed into raw cakes to be stored for winter.
Wildlife Uses
The berries are eaten by many species of wildlife.
Garden Uses
Wild Strawberries are an obvious choice for an addition to any garden. While the berries are much smaller than domestic strawberry varieties, they are also much more flavourful.
Facts
Wild Strawberry is the parent plant of almost all varieties of cultivated strawberries now grown.
Propagation Techniques
Wild Strawberries are easiest propagated through their runners to form to plants. Seeds can also be collected from the outsides of the berries to plant.