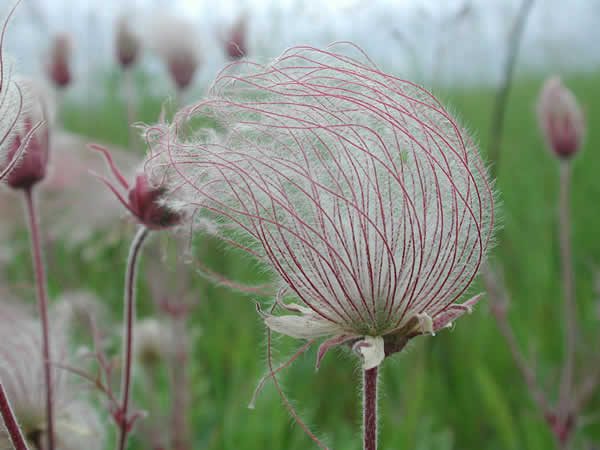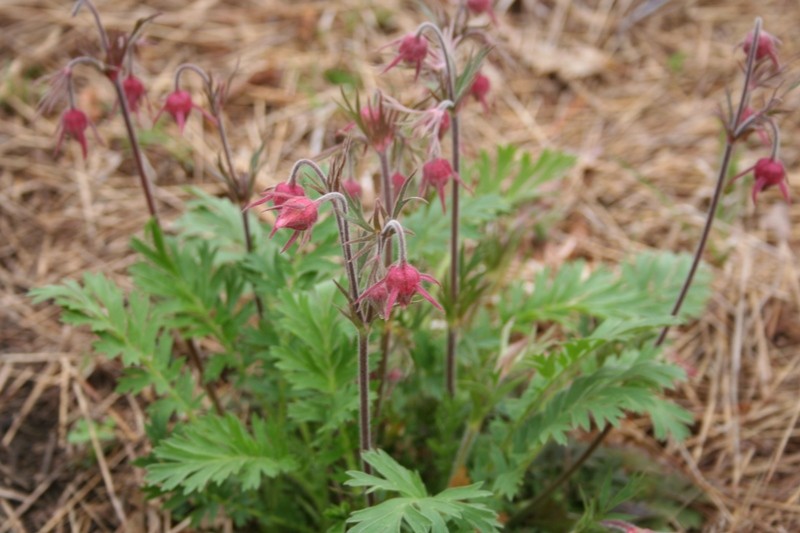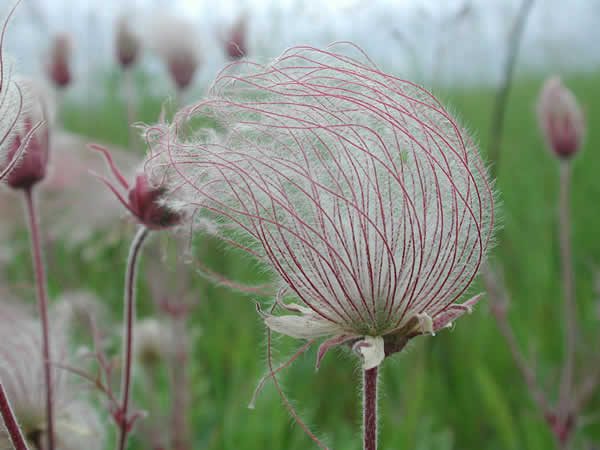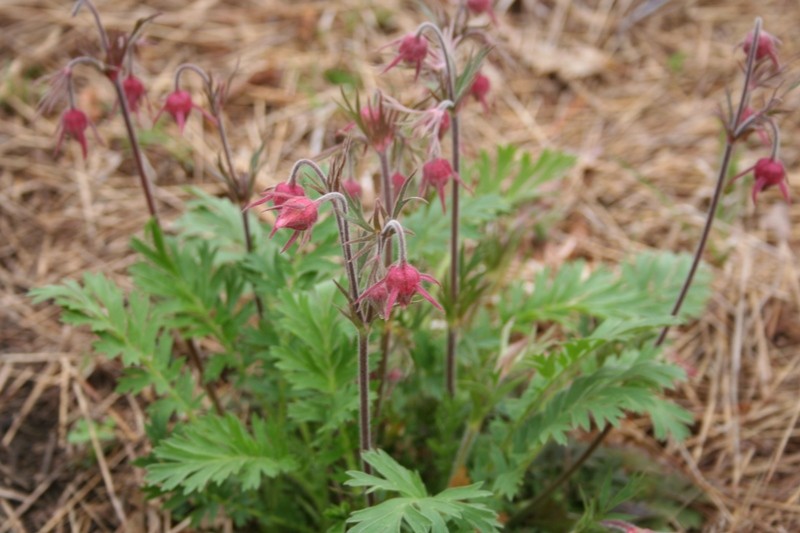 Splitrock Environmental
Old Man's Whiskers
Old Man's Whiskers, also known as Purple Avens, is a perennial that is widespread at low to subalpine elevations. It has dense clusters of basal leaves that are divided into leaflets, and long hairy, mostly leafless stems with pinkish purple flowers.
Latin Name
Geum triflorum
Type
Forb
Height and Spread
Up to 40 cm tall.
Up to 25 cm spread.
Bloom Colour
Pink to yellow petals and purplish sepals.
Bloom Months
April – June.
Foliage Colour
Soft green.
Seed Months
Seeds mature in mid summer.
Light and Water
Grows best in open forests and grasslands.
Grows in dry conditions, most often gravelly soils.
Ethnobotany Information
Old Man's Whiskers were used by the Okanagan peoples to prepare an infusion to treat yeast infections.
Wildlife Uses
Old Man's Whiskers provide limited grazing value to wild sheep and deer, with some evidence suggesting it is minorly grazed in the winter.
Garden Uses
Old Man's Whiskers is considered by many to be a very beautiful plant. It's combination of feathery leaves, bright flowers, and large hairy seed heads make it desirable for garden settings.
Facts
Another name for Old Man's Whiskers is Prairie Smoke, due to the texture of the leaves making an area appear 'smoky' when growing thickly.
Propagation Techniques
Old Man's Whiskers is generally propagated by seed.