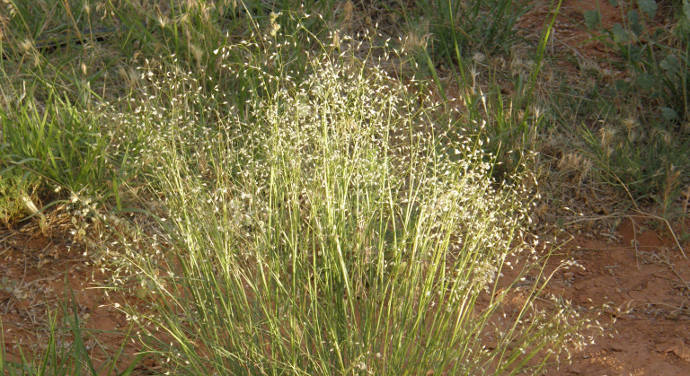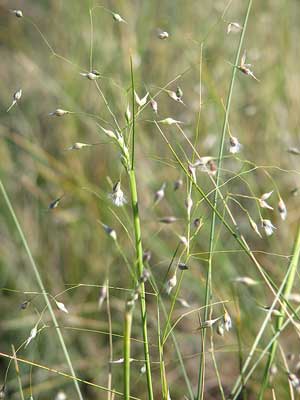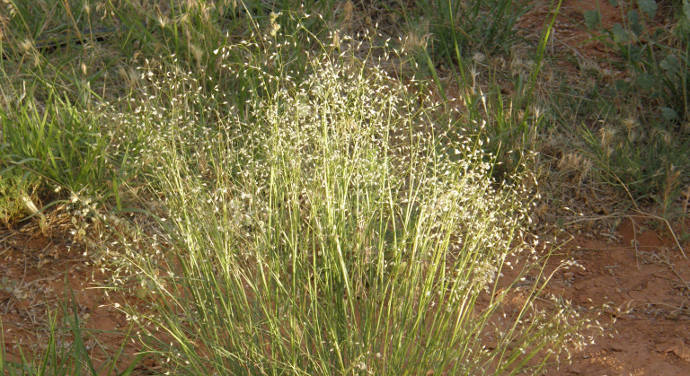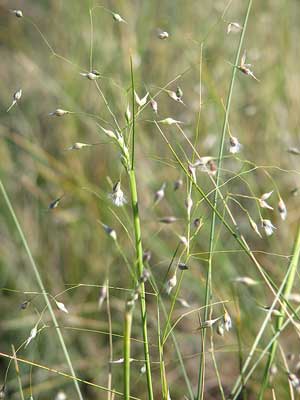 Splitrock Environmental
Indian Ricegrass
Indian Ricegrass is a delicate and showy native grass that is named for its wide use as a food grain among indigenous peoples.
Latin Name
Stipa hymenoides Oryzopsis hymenoides
Type
Grass
Height and Spread
30 – 60 cm tall.
Up to 50 cm spread.
Bloom Colour
Does not have visible flowering.
Bloom Months
N/A
Foliage Colour
Greyish-green.
Seed Months
June/July
Light and Water
Most commonly grows in open, well lit areas.
Grows in dry grasslands.
Ethnobotany Information
Indian Ricegrass was a widely used grain among First Nations peoples. It was harvested and cooked into a wide variety of foods, including tortillas, porridge, and bread.
Wildlife Uses
Indian Ricegrass is an important forage food in dry grasslands for species such as bighorn sheep, deer, elk, and many types of rodents and birds.
Garden Uses
Indian Ricegrass has a very beautiful and delicate appearance that will sway gently in a breeze. It is a more showy option among native dryland grasses.
Facts
Indian Ricegrass has about ~120 calories per once eaten.
Propagation Techniques
Indian Ricegrass can be readily propagated from seed.