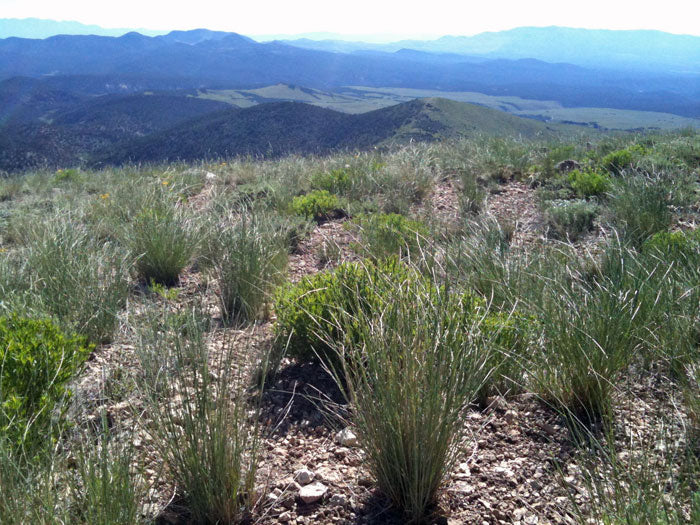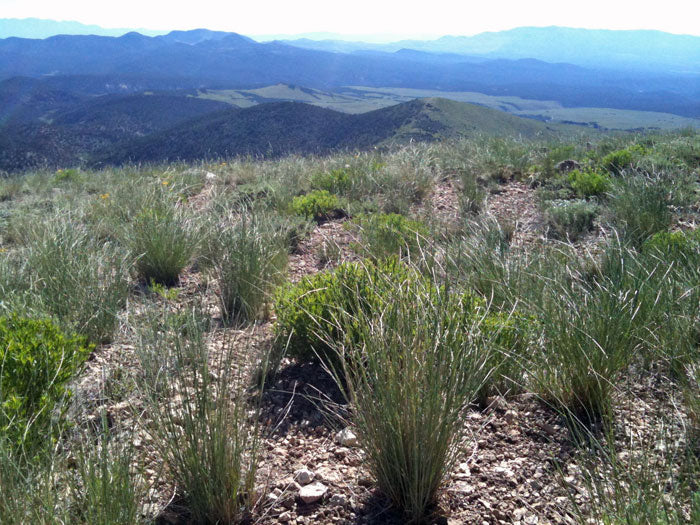 Splitrock Environmental
Bluebunch Wheatgrass
Bluebunch Wheatgrass is one of the most common native bunch grasses in the south interior. It forms large perennial bunches that have slender, stiff stalks with one seed head (spikelet) per node, and the spikelets do not overlap. It was traditionally used to spread on floors or dry berries on, similar to how hay might be used today.
Latin Name
Agropyron spicatum Elymus spicatus
Type
Grass
Height and Spread
60 – 100 cm tall.
Up to 100 cm spread.
Bloom Colour
Does not have visible flowering.
Bloom Months
N/A
Foliage Colour
Dark green to silver-green to brown or grey.
Seed Months
July
Light and Water
Grows in open sunny areas.
Very drought resistant.
Ethnobotany Information
Bluebunch Wheatgrass was spread on the floors of pithouses and used as fire starter. It was also layered for use in drying soopolallie berries. Medicinally it was also used for sores and arthritis.
Wildlife Uses
The large bunches formed by this plant provide excellent habitat for small species of wildlife. Bluebunch Wheatgrass is also an important foraging species for large browsing wildlife.
Garden Uses
Bluebunch Wheatgrass can serve as the base for a native plant garden. It simulates the look of a wild area and can effectively fill in spaces in a garden setting.
Facts
While Bluebunch Wheatgrass makes excellent forage for domestic and wild animals, it is also susceptible to local extinction if overgrazed.
Propagation Techniques
Bluebunch Wheatgrass can be easily propagated by seed.