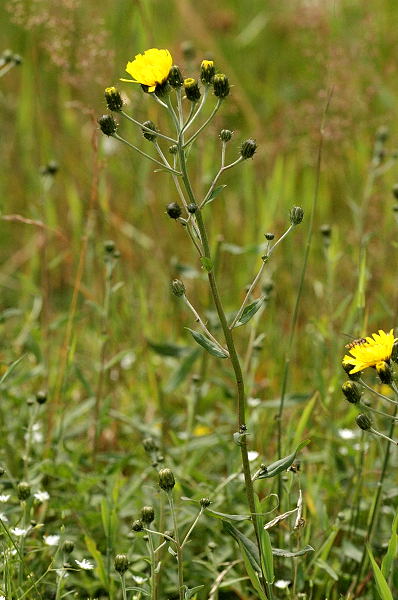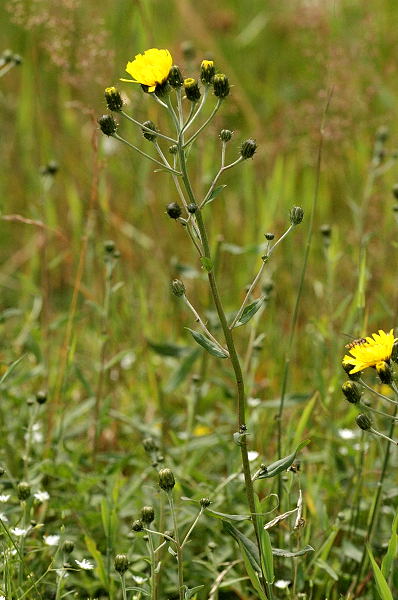 Splitrock Environmental
Narrow-Leaved Hawkweed
Narrow-Leaved Hawkweed is a tall, narrow perennial with sparse leaves, bright yellow(dandelion-like) flowers, and seeds with tufts of hair that are dispersed by wind. The stem has a milky juice when broken.
Latin Name
Hieracium umbellatum
Type
Forb
Height and Spread
40 – 120 cm tall.
Up to 15 cm spread.
Bloom Colour
Bright yellow
Bloom Months
June- September.
Foliage Colour
Bright green.
Seed Months
Seeds mature after flowers on an ongoing basis.
Light and Water
Generally grows in open, well lit areas.
Grows in meadows or open forests that can be either dry or wet.
Ethnobotany Information
There is limited ethnobotanical information available for Narrow-Leaved Hawkweed.
Wildlife Uses
The fluffy seeds of Narrow-Leaved Hawkweed are sometimes collected by birds or small mammals for habitat or nesting materials.
Garden Uses
Narrow-Leaved Hawkweed is quite beautiful with its abundant bright yellow flowers. There are many types of Hawkweed that are considered highly invasive though, so it is sometimes perceived as a weed.
Facts
This plant grows well in disturbed areas or edges of forests.
Propagation Techniques
Narrow-Leaved Hawkweed is easily propagated by seed.